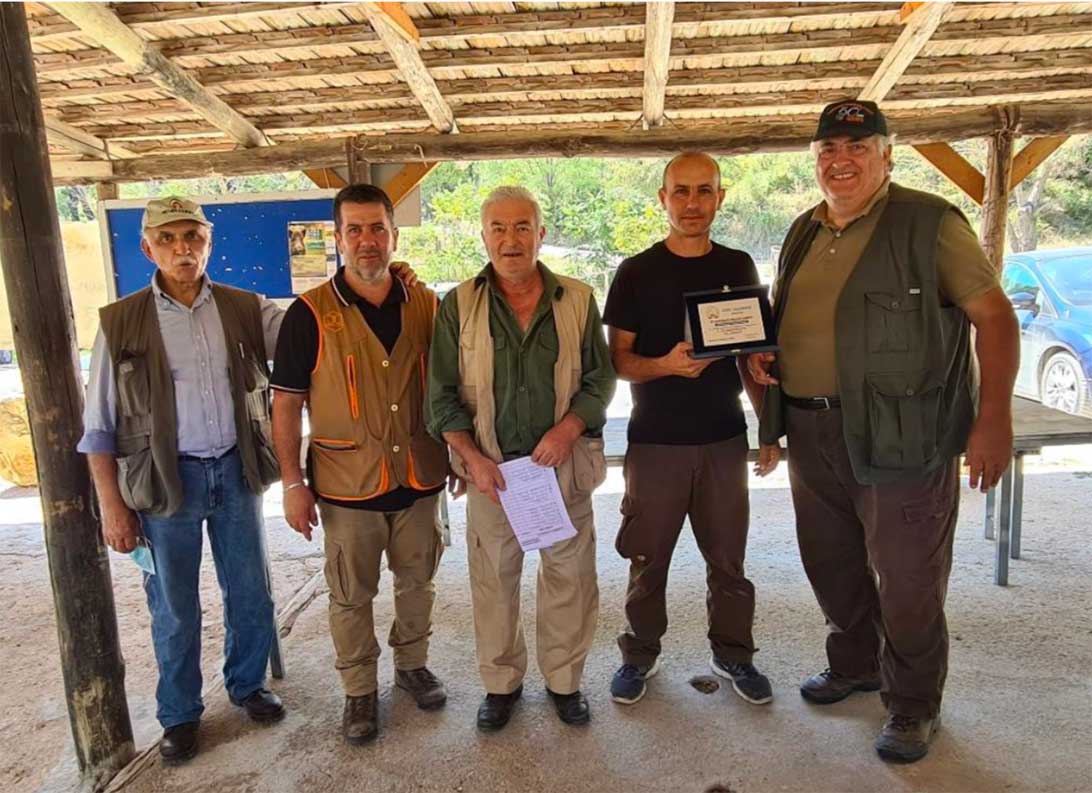 It is dawning and already, under the canopy overlooking the competition grounds of the "La Valle del Cacciatore" dog training camp in Campagna (Salerno), the participants in the provincial elimination of the 52nd Italian Sant'Uberto Championship are gathering. Preparations are in full swing, all carried out in safety and respecting the anti-Covid19 health regulations, cards and lists are compiled, shifts are drawn and checked, finally the delegate Antonino Di Martino, president of the Salerno provincial sports commission, gathers everyone and moves on to the competition fields.
After a few minutes you reach your destination in the Zac "Azienda Agricola D'Ambrosio", large spaces where you can actually watch the shifts unfold and evaluate the skills of the auxiliaries. Three heats are scheduled for a total of over thirty registrations, the first "under 30 and veterans" in the opinion of the federal judge Massimo D'Ambrosio assisted by Angelo Pappalardo, the other two of "absolute" under the orders of federal judges Vincenzo Ferrara and Onofrio Musone. Shifts begin and there is no lack of meetings, killing and pans, all in an atmosphere of friendship and harmony. The dogs in the competition show skill, experience and desire for hunting and the terrains highlight the skills of the handlers who, on a hot but well-ventilated day in late summer, were able to compete on challenging game and flyers made available by the Arcangelo Battipaglia company.
At the end of the event, the rankings are drawn up and, in the presence of the provincial president of Federcaccia Salerno, Luigi Spera, the regional president of the Sabi (Italian Bracco Italian Society) of Campania, Domenico Pizzolante, the provincial president of FIDASC, Cosimo Velella, and the friend Franco Cafaro, owner of the local "Franco Sport" armory, the award ceremony is held and the competitors who pass to the regional stage are nominated.
The first classified in the veterans category Alfonso Sassano

VETERANS:
1st SASSANO Alfonso with Zara eb - 66 pt
2nd GUARIGLIA Aldo with Fleck st - 60 pt
3 ° CAMMAROTA Aniello with Pares kz - 53 pt
ABSOLUTE:
1st MEDURI Edoardo con Penna spr - 68 pt 2nd BRUNETTI Alfonso with Brio st - 66 pt
3 ° DE ANGELIS Tommaso with Cico eb - 63 pt 4th GERMAN Mario with Aria st - 61 pt
5th PRISCO Vincenzo with Max st - 56 pt
6 ° DE CHIARA Michele with Zago st - 54 pt