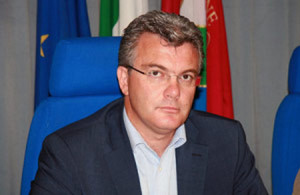 After controversy and appeals, the Councilor for Agriculture of the Abruzzo Region, Dino Pepe, has decided to write to the hunters to explain what the local authority intends to do to tackle the problem of proliferation of wild boars. Pepe referred to the "Cry of pain" well audible for some time and that deserves responsibility and concreteness on the part of the institutions.
The commissioner is aware of the need for valid solutions, but always respecting the law currently in force. The goal of the Abruzzo Region is to "attenuate" this cry with work, dialogue and respect for the rules. For this reason it was requested the collaboration of the hunting world, of the Territorial Areas of Hunting, citizens, farmers and various trade associations.
Pepe has ensured the uninterrupted commitment of the Region with selection hunting allowed all year round and the possibility of culling also in the periods in which agricultural productions record the greatest number of damages. There was no lack of reference to the regulation on ungulates in this letter: the regional councilor underlined how the modification of the text has reopened the collection in the team also in non-suitable areas.