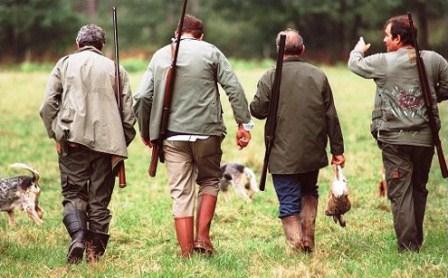 Hunting in Basilicata. Among the main innovations for the Boar hunting allowed in the territory for scheduled hunting from 1 October 2016 to 31 December 2016, compared to the previous calendar, there are the regional directives issued in concert with the Hunting Associations which provide for three days a week (Wednesday, Saturday and Sunday) for the entire period, exclusively in team and only in batting and hunted with the exclusive use of lead-free ammunition.
The Municipality where the killing took place is added to the regional card. For the Control activity the Region establishes a special card for authorized hunters in which to record the days of collection and slaughter until the completion of the assigned plan.
Il Regional hunting calendar 2016-2017 defines all the periods and the huntable species, the respective hunting days, timetables and maximum game bag for each sedentary or migratory species, as well as the use of hunting dogs and the discipline in the areas falling within the Natura 2000 sites (SIC-SPA -ZSC).
For some species (magpie, jay and hooded crow - from temporary stalking) the season will last until February 8, 2017. There will be three days of pre-opening for wood pigeon and turtledove and two for quail.
The hunter is obliged to wear a high visibility garment during wild boar hunts and woodcock picking. The training of dogs (standing, followed and hunting) is allowed from 01 August to 31 August 2016, every day, with the exception of Tuesdays and Fridays, until sunset, in the areas open to hunting.
The hunters, to carry out the hunting activity, must have the hunting card, issued by the Basilicata Region, on which the number of animals and the Municipality in which the killing took place must be indelibly noted. The procedures for the distribution of hunting cards in the 131 municipalities will be carried out as required by the memorandum of understanding signed by the Basilicata Region and ANCI-Basilicata.
The full text of the Hunting Calendar 2016-2017 of the Basilicata Region is available in the special Venator Calendars section of the Caccia Passione portal or at present link.
(3 August 2016)
Basilicata region