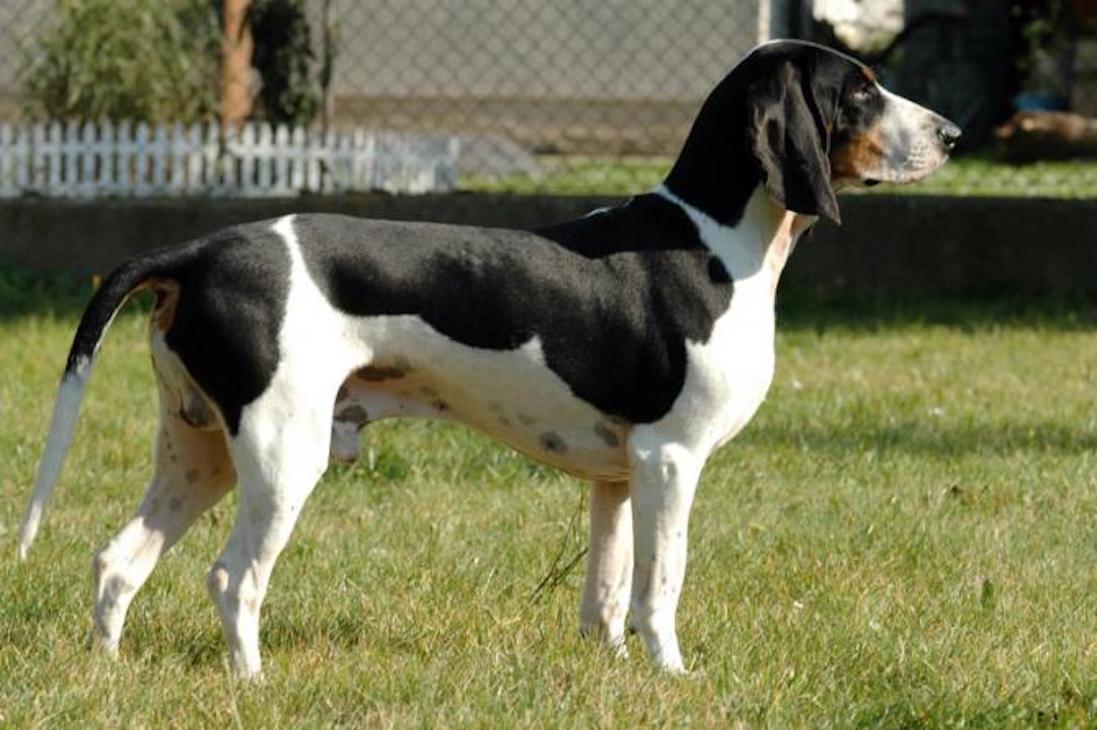 During the autumn and winter season as every year, the nightmare of the boars. These wild are particularly harmful to agricultural crops: their proliferation is a problem for crops and for some time also for safety of people. It is no exaggeration to speak of a real emergency.
More and more often ungulates become a danger to motorists which lie in front of whole herds with a real risk of rear-end collisions or road accidents. Many municipalities are thinking about circulation new signs to inform the driver, but it is a solution that only partially solves the problem.
The proliferation of wild boars it concerns every Italian region without distinction. Farmers are clamoring for the involvement of the hunting world and in particular the hunted hunting. To make this type of activity effective you need theauxiliary right, such as a hound of proven reliability.
One of the dogs indicated for wild boar hunting is undoubtedly the Bernese Hound.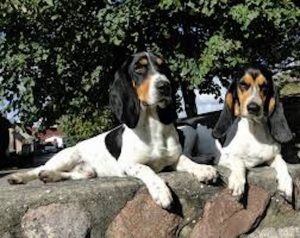 As the name suggests, this breed has Swiss origin and has been nestled in the Swiss territory for several centuries. Most likely they are descended from Egyptian Hounds who came from Africa to Europe thanks to the Phoenicians. Their spread on the continent was fast and wide in a short time.
Especially the dog developed into Italy, so much so that at some point it passed the spread of Italian Hound. The primacy lasted for some years also through the spread of Little Swiss Hounds, which have the same characteristics as the large ones, because they are derived from the same ones.
Currently the Swiss breed has almost disappeared from the Italian territory, to be replaced and replaced by those that are typical of our country. The only Swiss specimen still widespread for hunting is the Jura Hound.
Physical characteristics
The Bernese Hound is mainly used for wild boar hunting thanks to its size. The dog a lot robust is medium in size. Moreover, it can be easily recognized by his rather long body, as opposed to dry head.
There are points in common with two other bloodhounds typical of the Swiss territory. This is the Swiss Hound and Lucernese Hound. Although they have similar traits they differ in the coat color. It is usually tricolor or black and white with pale or deep tan markings.
Among the Swiss breeds that that distances itself more is that of Jura, which unlike the other three is a bit more massive and robust, as well as lower on the limbs.
Character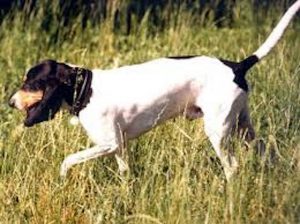 Il Bernese Hound Known as a skilled hunter of wild boars, he is also employed in hunting hare and fox. Versatile and skilled, it is able to best express its characteristics both atchase di large animals, just like the ungulates, both of small and fast animals, features typical hallmarks of hare and fox.
This attitude to adapt according to the prey in front of him is due to a very fine nose, able to track down its prey in any environment, even from a distance. Precisely this feature allows you to move with confidence when he is in the company of his master during a hunting trip.
Able to walk on without difficulty any type of terrain, even the most impervious one, has one mastery of the environment that surrounds it. Equipped with a deep voice and penetrating, it is able to warn the master of the presence of the prey even from a distance.
Faithful and dedicated to his mission he is a tireless dog who does not hold back in the face of difficulties, even the most difficult ones. This dedication probably comes from a very expansive character, who easily becomes attached to the owner and to the family that adopted him.
Although particularly suitable for children, the ideal environment in which to best express its characteristics is the outside. Small houses or apartments in the long run could nullify its liveliness and energy.
Better to allocate it to large rooms surrounded by nature so they can move freely and practice a lot of motion, ideal for releasing their energy. Although a dog suitable for large and powerful animals such as the harness, in some circumstances it can be very scary and react aggressively to the damage of those around him.
Diseases and nutrition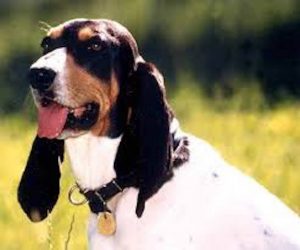 Il Bernese Hound it is the perfect dog for owners who like to live outdoors or in the countryside. While it's the perfect place to breathe clean air and for your dog to move freely, it also has of contraindications.
The countryside, while beautiful and relaxing, brings with it a number of insects e parasites which can attack the animal in more or less severe forms.
After each ride it is good to check the presence of ticks or fleas nested in the animal's coat. Although annoying, they are easily treatable diseases with the help of a professional. The veterinarian consulted promptly for sure it will suggest the ideal cure to get our four-legged friend back in shape.
The barnese hound, in addition to coming into contact with fleas and ticks, can find its enemy in forasack. The spikelets if they remain on the surface can be removed in a few minutes, if they penetrate inside the paws or ocular systems they are dangerous for the health of our dog.
The hound like all hunting dogs is very sportive. Like any athlete must undergo daily workouts that change according to the season or physical conformation.
If the physical form is not to be underestimated, also thesupply plays a central role able to give him the right energy to better face the hunting outings.
Precisely for this waste of energy it needs aspecial power supply that must be healthy and quality. When the hunting season is in full swing, food intake must be higher. So in the first part of the season it must be 20/30% more. During the colder season, it is better to choose healthy eating able to increase energy and not weight. During the hunting day better give it one extra portion of fat to have more energy and stamina.
In any case, to ensure maximum performance and act in respect of the health of our four-legged friend, it is better to consult a veterinarian.