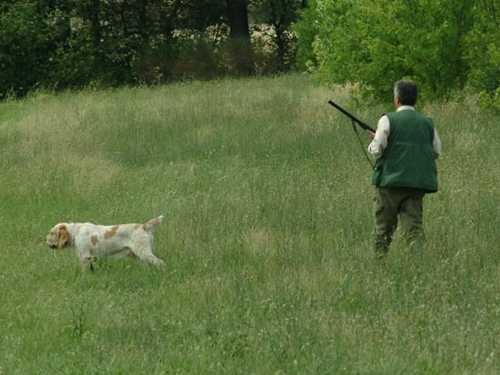 Hunting in Molise. In recent days, the Regional Council for the Hunting who gave "the first green light to the new 2017-2018 hunting calendar", to give the news via social media is the managing director Cristiano Di Pietro.
The technical structure was also present at the work of the organism - Di Pietro explains -. The examination of the 2017/2018 calendar closed with a positive outcome, the Council expressed a favorable opinion on the document.
The opening, Di Pietro summarized, is scheduled for 17 September. The closing of the hunting season is set for 10 February. The time schedule also includes pre-openings for various species including quail. The hunt for boar it is allowed from October 15th to January 14th on Wednesdays, Saturdays and Sundays.
"In addition to the document ratified and widely shared this morning - continues the delegate -, the regulation for selection hunting for wild boar is also being approved, with which we try to contain the number of this species so harmful to agriculture and public safety ".
The pre-openings foreseen concern: hooded crow, jay and magpie on days 2, 3, 9, 13 and 14 September; quail on 13 and 14 September; turtledove on 2, 3 and 9 September.
These, in summary, are the main hunting seasons: hooded crow, jay and magpie from September 17th to January 21st; pheasant from September 17 to November 30; teal, gadwall, pintail, wigeon, garganey, shoveler, pochard, coot, moorhen, water rail, lapwing from 1 October to 20 January; snipe, whisk and mallard from 1 October to 31 January; quail and dove from September 17 to October 30; wood pigeon from September 17th to December 31st and from January 1st to February 10th exclusively from stalking; lark and blackbird from 1 October to 31 December; woodcock from 1 October to 31 December (maximum 3 head game bag), from 1 to 18 January (maximum 2 head game bag), from 20 to 31 January (maximum 1 head game bag); cesena, song thrush and stone thrush from 1 October to 18 January; hare from September 17 to December 18; fox from 1 October to 31 January.
At the following link it is also possible to view the full text of the Molise Hunting Calendar valid for the 2017-2018 Hunting Season.
Source: Cristiano Di Pietro - Facebook page