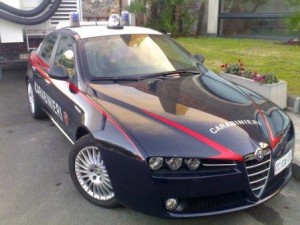 The serious fatal accident happened yesterday morning in Sicignano degli Alburni, in the province of Salerno, when a 34-year-old young man, engaged in an unauthorized wild boar hunt together with his father, accidentally exploded a shot from his rifle reaching his father. in the lower abdomen.
The 55-year-old, seriously injured, died of his injuries despite being immediately rescued. The incident occurred in the locality of Gammariello. According to the reconstruction of the facts, the two had entered the dense clearing of the mountainous and inaccessible area, when the hunting dogs reported the presence of a wild boar. The father, by mistake, however, would have positioned himself precisely in the direction of shooting of the son, who first hearing the noise of dry branches and then the barking of his dogs, a signal that preludes the passage of the prey, saw the silhouette and opened the fire hitting the parent in the belly.
The victim's son was denounced in a state of freedom by the Carabinieri of the Eboli operational section, together with those of the Postiglione station, at the conclusion of the investigations. The young man was deferred in a state of freedom to the Judicial Authority for the crimes of manslaughter and poaching, while the weapons were seized.