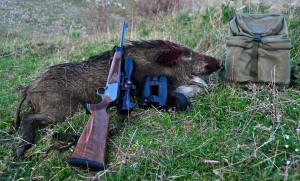 Uncertainty is the dominant element of wild boar selection hunting in Pisa. It is not yet known what the official opening date of this is hunting sampling concerning non-suitable areas and which has the objective of easing the pressure of ungulates on the local countryside. The stasis caused the Coldiretti from Pisa, convinced that yet another shift in the calendar is an inappropriate choice, given the effects that are pouring into the community.
A survey by the agricultural association itself has revealed how they are at least 300 accidents that are caused by wildlife each year in Tuscany, so the problem does not only have to do with the agricultural sector. Here because Coldiretti herself turned to the Territorial Hunting Area of ​​Pisa to request the application of the Objective Law and the collection of wild boars in areas where the presence of animals is considered a pest.
According to Fabrizio Filippi, number one of Coldiretti Pisa, however, we are going in the opposite direction and the delay will continue to accumulate with easily imaginable consequences. There Objective Law not the best tool in farmers' judgment, but nonetheless the only one at this stage to curb the emergency. The hope is that the letter sent to ATC will finally stir consciences.