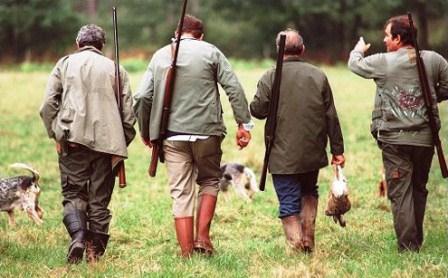 Hunting in Tuscany. The rules for 'commuter' or 'away' hunters arrive, those who reside in one region but usually hunt in another neighboring one: rules of reciprocal exchange between Tuscany, Umbria and Lazio concerning the hunting season in progress. The Tuscan council approved the two agreements, which are part of the same resolution presented by the councilor Marco Remaschi. Tuscany is divided into hunting areas and there is a rule that also provides for registration to those who are not resident in the region: the ceiling is 4 percent of eligible hunters for each area which becomes 5 percent, with daily access in mobility, for the migratory hunting or the wild boar joke.
THE AGREEMENT BETWEEN UMBRIA AND TUSCANY. In the agreement with Umbria i hunters coming from the two regions and who intend to apply for hunting residency in a different one from the one where they have their registered residence, they will have priority over those who require registration in the areas as an additional ATC.
In Tuscany in particular, the first seven hundred Umbrian hunters who apply and at least one thousand places will be reserved for daily bookings. There will also be eighteenth-century Tuscan hunters who will be given priority in registering for an Umbrian area. For wild boar hunting, the hunters of the two regions, enrolled in the previous hunting season in local teams, will be reconfirmed for the duration of this agreement, upon registration with the relevant ATC.
THE RULES FOR LAZIO AND TUSCANY. Similar rules apply to hunters from Lazio (or Tuscans who decide to hunt in Lazio). Each will thus have priority over other non-resident hunters, without (in this case) any ceiling on applications. For the daily places available for hunting mobility, at least one thousand places will be guaranteed for Tuscans in Lazio and Lazio in Tuscany, to be used from 1 October 2016 until the end of 31 January 2017 for hunting migratory game from stalking or for hunting ungulates, up to a maximum of eighteen days per hunter. For the driven wild boar hunt, teams from the two regions will be welcomed to the extent and in the manner provided for by the respective regional regulations. For the 'commuter' hunters of Lazio and Umbria, as well as for the Tuscans who will move to the two neighboring regions, the economic part also remains unchanged: they will have to pay 35 euros, the same amount as in 2015 without any increase.
(September 28, 2016)
Tuscany region