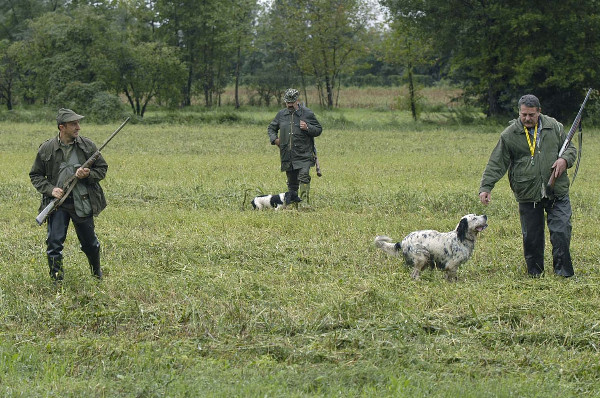 Hunting in Umbria. Three days of pre-opening on Thursday 1 (from 6.15 to 19.30), Sunday 4 and Sunday 11 September (4 and 11 until 13), with the general opening of the hunt scheduled for 18 September 2016 , to all species with the exception of ungulates. This is what is foreseen in the hunting calendar for the 2016-2017 season approved today by the Regional Council of Umbria, on the proposal of the councilor for hunting Fernanda Cecchini.
The approval of the management document follows the participatory process of the proposal elaborated and shared with the hunting, agricultural and environmental associations represented in the Regional Hunting Faunal Council and the acquisition of the opinions of Ispra, the Higher Institute for the protection and environmental research, and of the III Regional Council Commission competent on the subject.
"The setting of the previous hunting calendar has been confirmed - underlines the commissioner - which, with justification from a regulatory and technical-scientific point of view, we believe is consistent with regional, national and community legislation. Some choices, such as those relating to wild boar hunting, following the transfer of competences in the field of wildlife management from the Provinces to the Region, are now homogeneous throughout the entire regional territory ".
On pre-opening days, hunting is allowed only from a teal, garganey, mallard, dove, blackbird, wood pigeon, hooded crow, jay, magpie. On Sunday 11 the quail species is also included, which can be hunted in the stubble with the help of the dog.
Selection hunting of fallow deer, roe deer, red deer and mouflon species, in specific areas, with sufficient consistency, is allowed from 26 June to 17 July and from 17 August to 29 September 2016 and from 1 January to 12 March 2017; the collection is allowed for five days a week, without prejudice to the hunting silence on Tuesdays and Fridays.
Wild boar hunting is scheduled from 1st October to 31st December, on Thursdays, Saturdays and Sundays. Dog training can be carried out from 14 to 28 August and from 4 to 15 September, from dawn to 12 and from 16 to sunset, except Tuesdays and Fridays of each week, throughout the region, with the except for land where there are crops.
(June 13, 2016)
Source: OrvietoSi