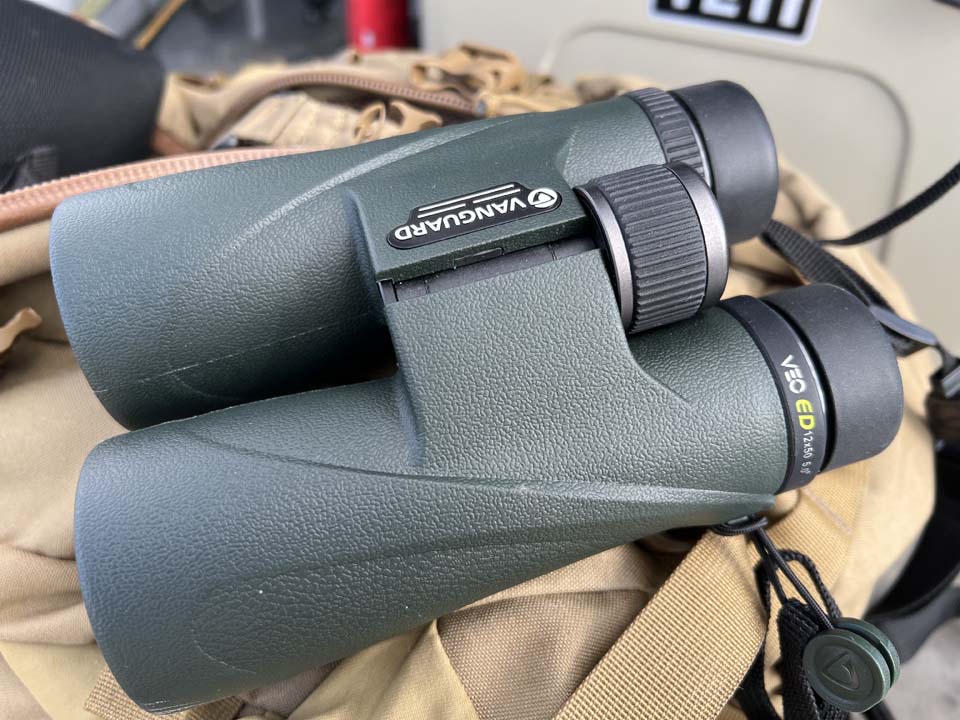 Capturing those unique and surprising moments during our hunting trip in Spain required a reliable and powerful tool, and this is where the binoculars Vanguard Veo ED 1250 proved to be an irreplaceable companion. To meet the needs of the hunting enthusiast community, Vanguard created the Veo ED 1250 binoculars. This observation tool offers exceptional performance thanks to its advanced technical features and its intelligent design.
One of the first things that strikes you about the Veo ED 1250 binoculars is its Lightweight and strong carbon composite body. This material gives the binoculars a solid yet lightweight structure, which makes them easy to carry and use for extended periods without tiring the user. Whether it's a long hike or a demanding day of hunting, the Veo ED 1250 binoculars are perfectly suited to your needs.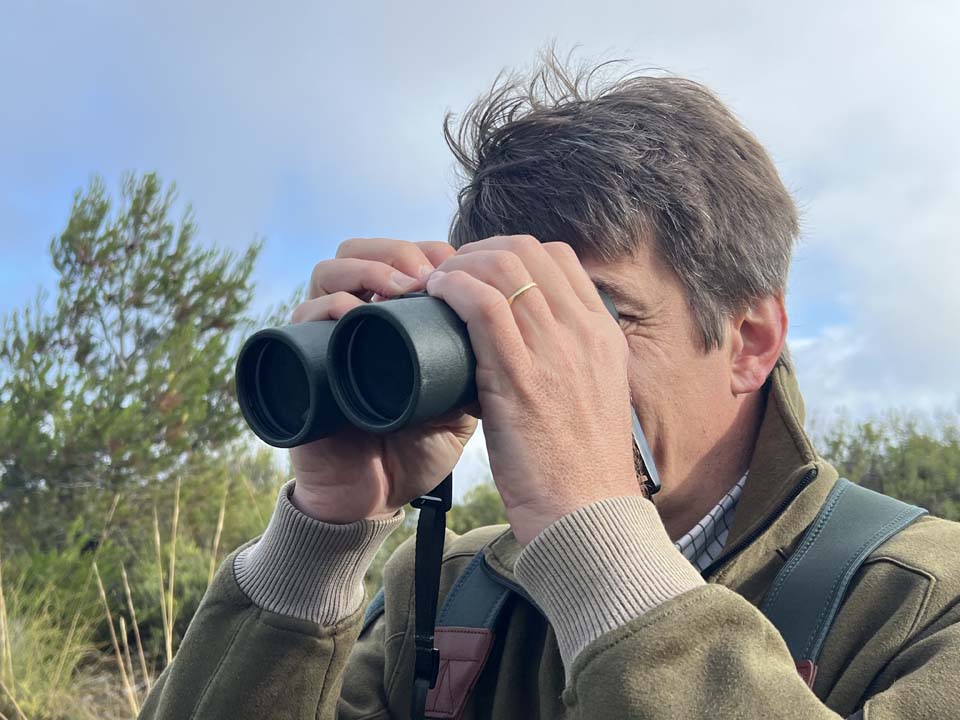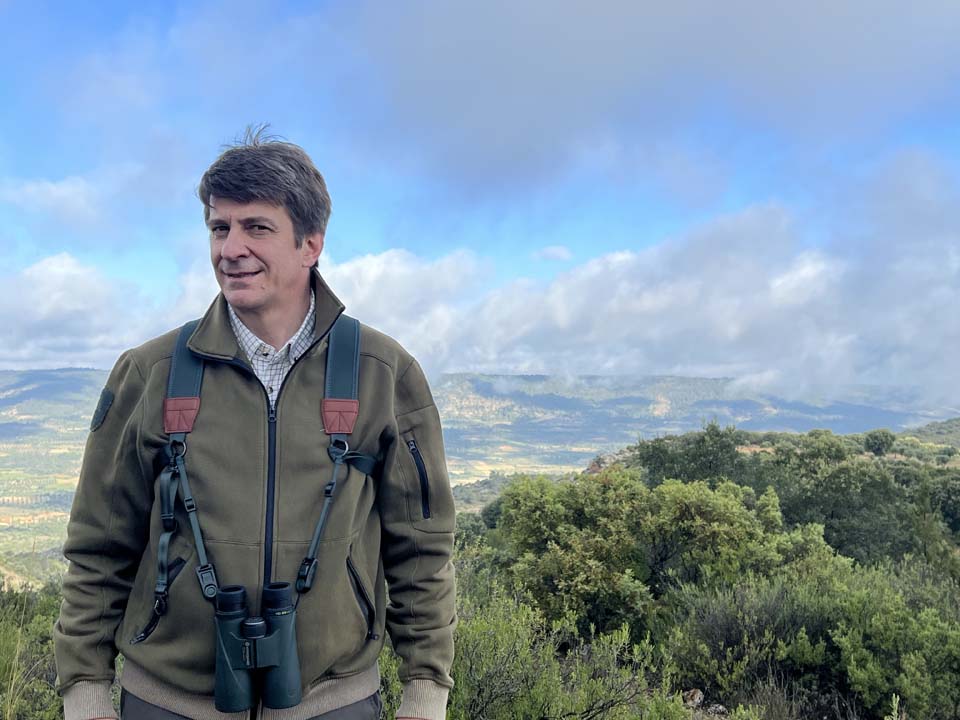 Resistance to weather conditions is another important feature of the Veo ED 1250. Thanks to its construction 100% waterproof and fogproof, these binoculars can handle the toughest weather conditions without a problem. Even during one sudden rain or high humidity, the Veo ED 1250 maintains its clarity and optical performance in any situation.
One of the technologies that distinguishes the Veo ED 1250 binoculars is the use of extra low dispersion (ED) lenses. These lenses effectively reduce chromatic aberration, an optical phenomenon that can cause blurring of edges and a loss of sharpness in the image. Thanks to the ED lenses, the binoculars offer very good resolution and outstanding color contrast, allowing you to observe subjects in extraordinary detail.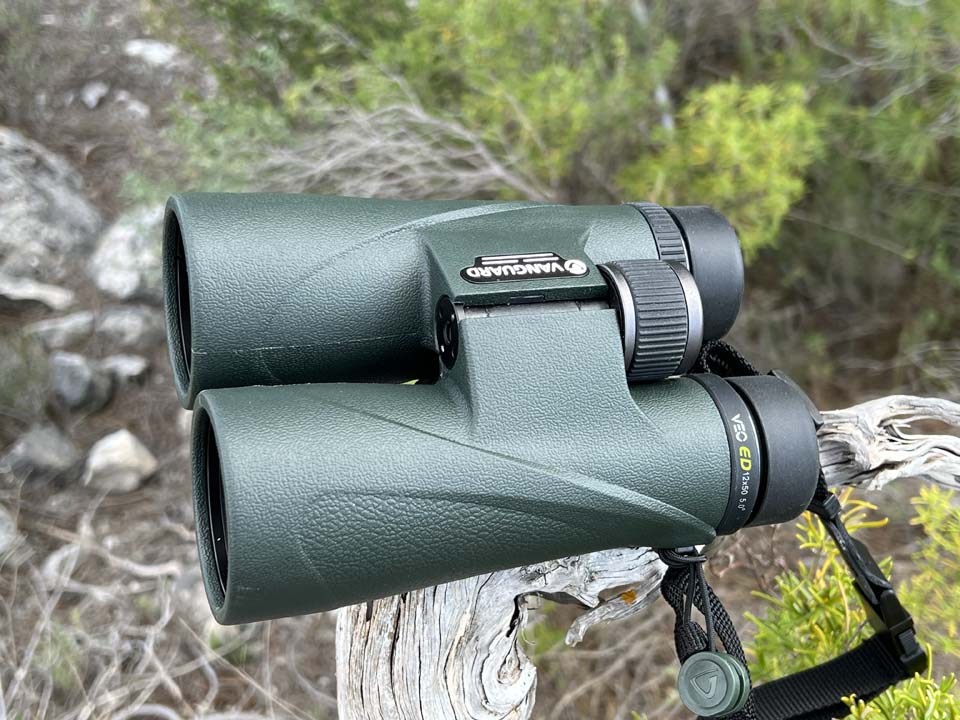 I Bak4 roof prisms Phase-correction prisms are another high-quality component found in Veo ED 1250 binoculars. These prisms ensure bright, sharp, high-definition images, eliminating distortions and offering an optimal viewing experience.
Comfort and practicality are key to successful binoculars, and the Veo ED 1250 does not disappoint. With her large and ergonomic central focus wheel, you can easily and precisely adjust the focus of the image. In addition, the two-level adjustable eyepieces allow you to tailor the adjustment to your personal preferences, ensuring comfortable viewing for extended periods of time.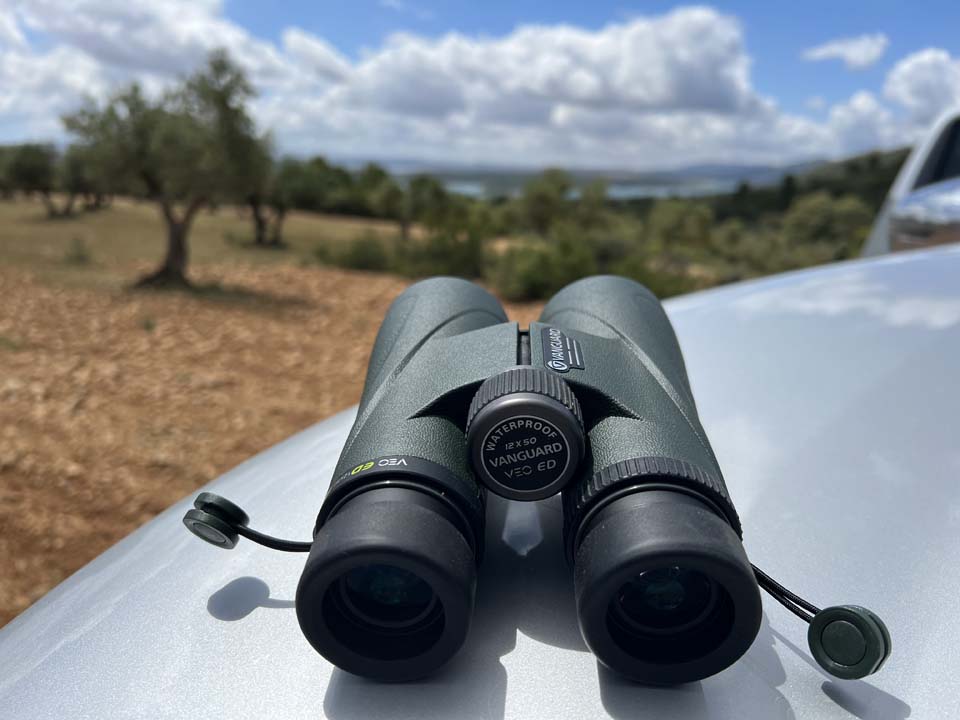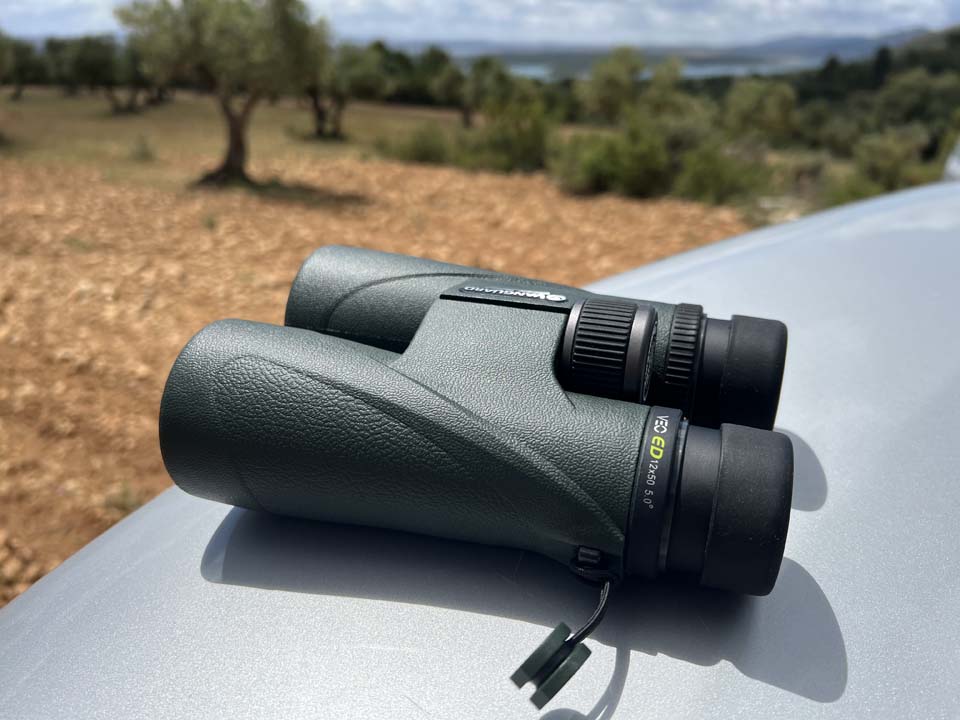 The Vanguard Veo ED 1250 binoculars also offer a number of useful accessories such as the comfortable neoprene harness Veo Optik Guard H DLX GR With the tripod mount and optional BA-185 adapter (sold separately), you can fix the binoculars on a tripod to eliminate unwanted movement and enjoy stable, blur-free observation. Furthermore, The binoculars include a soft case, neck strap, and lens cleaning clothi, which allow you to transport and keep your binoculars in optimal condition.
Veo ED 1250 binoculars are recommended for hunting use. Thanks to its 12x magnification and 50mm objective diameter, these binoculars offer a sharp and detailed view of moving animals. Its weather resistance makes it well suited to deal with the unpredictable environment of hunting, allowing you to observe and identify your target with great accuracy.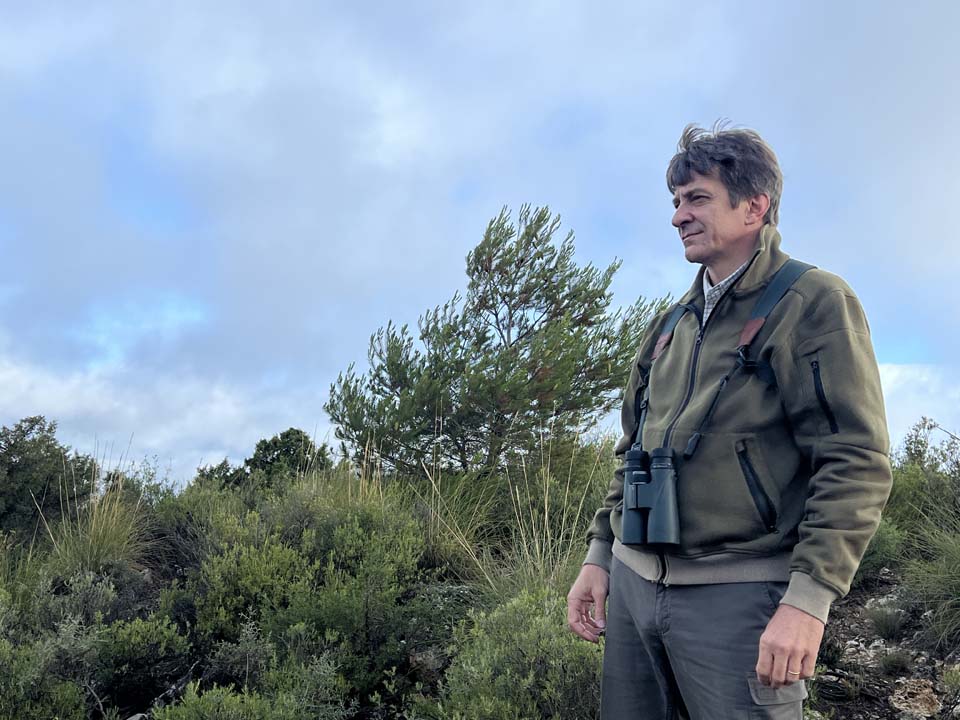 Veo ED 1250 binoculars are available for €279,90. Considering its high-level technical features, the binoculars offer excellent value for money for observation enthusiasts and hunters.
In conclusion, Vanguard Veo ED 1250 Binoculars are a great choice for those looking for high quality binoculars with outstanding optical performance. With its lightweight and rugged body, 100% waterproof and fogproof, ultra-low dispersion (ED) lenses and Bak4 roof prisms, the Veo ED 1250 offers an extraordinary viewing experience. whether you are a birdwatcher, a sportsman or a hunter..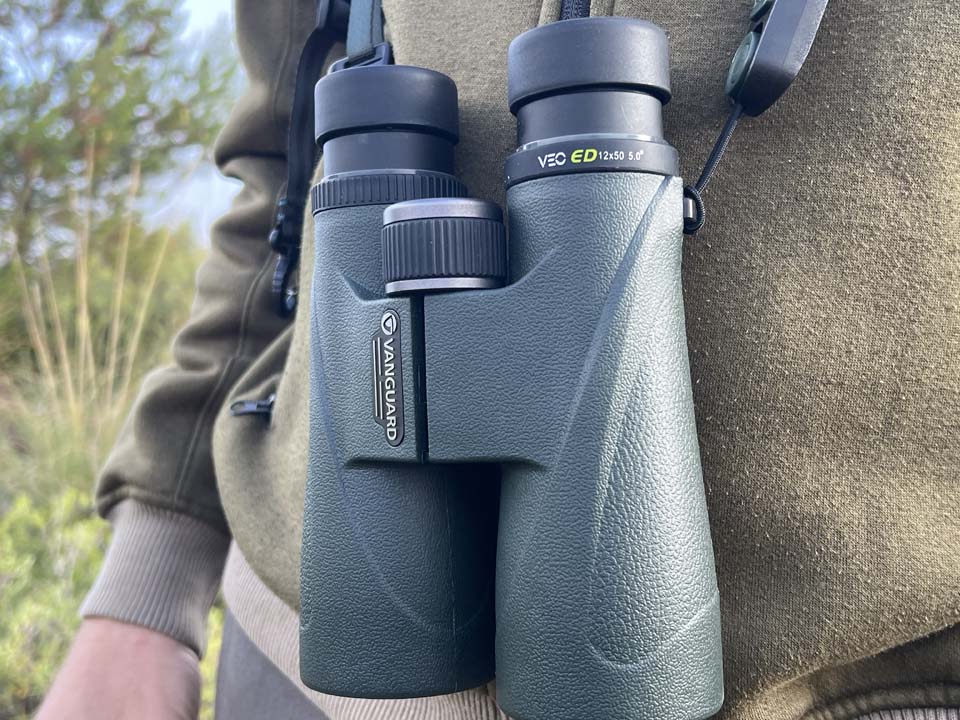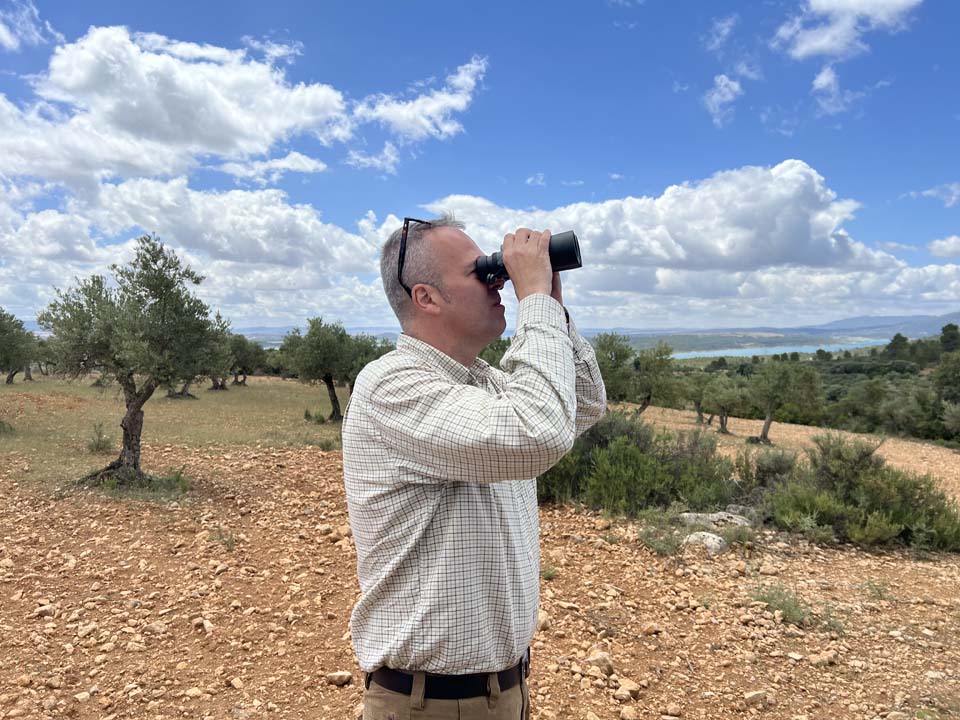 DATASHEET:
- Magnifications (X): 12X
- Lens diameter (mm): 50 mm
- Field of view at 1000m (m): 87,4 mm
- Minimum focus distance (m): 3,5 mm
- eye relief (mm): 18 mm
- Dimensions (mm): 165,5 x 134 x 60,5
- Weight (g): 760 mm
- Prisms: roof BaK4
- Relative brightness: 17,6 mm
- Viewing angle (º): 4,8 mm
- Diopter adjustment: ±4
- Twilight factor: 24,5 mm