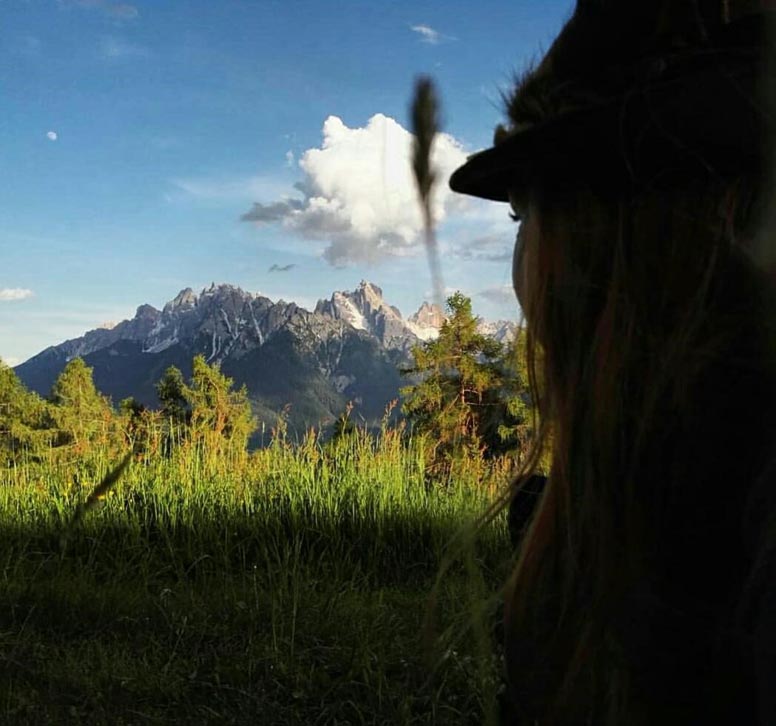 The alarm goes off early, but who has the passion for hunting knows that abandoning the warm bed is the first step to start a unique adventure, like every sunrise that Mother Nature gives us. Outside it is still dark, you can see the fog stuck to the roofs, the fog no, it was not necessary ... Warm clothes, quick breakfast, telescope, rifle, heavy backpack and off we go ... With the sunrise even nature begins to wake up, you can hear the robins whispering, the river that flows and descends from the mountains, the rustle that touches the colored trees that will soon fade, all this is music to the ears.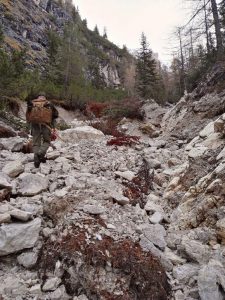 The paths that the hunter takes are not always safe, he often goes to the cliffs, but with great caution and attention he goes on his way to get up there, where we are guests at the house of the chamois, deer and roe deer. We go slowly and in silence so as not to disturb the inhabitants of the forest, who have a peaceful life and enjoy it.
We are now above a white sea of ​​fog and we have a breathtaking view! What can I say, now that we have an unobstructed view we can begin to observe the beauty of intact nature and look for some beautiful beasts. How wonderful to be at 1500 meters, immersed in the woods and have the privilege of hunting in this paradise. A little stop is needed, but not for long, we must continue.
Look, look at what comes out, a beautiful male chamois, looking at him like this, he seems to be about 4 or 5 years old. A handsome little man, with a handsome horn who eats his herbs and flowers in peace.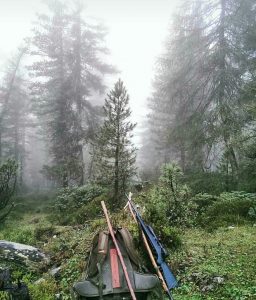 I don't know about you hunters but I can already smell the sauté and saddle of chamois in the pan. Too bad, however, that I have a female to shoot down and therefore my friend this time you have escaped, maybe see you another time. How hard it is to walk with all these things on your shoulder and still missing an hour of walking. It starts to get cold, there is the first snow on the ground that creaks under the boots and by now we have exceeded 2000. We are in the "living room" of the chamois and in fact at the first step an alarm whistle.
Il chamois he caught us before we saw him .. and whistles and whistles, a moment of panic, if it were a female suitable for killing? Up fast behind a tree and out the telescope. The animal alarms its friends and continues to run away like a damned thing; he understood that something is wrong here. Come on stop! Wait up! Magically it stops, I observe it well, how lucky you are, you too beautiful boy, a beak of 2-3 years, continue to whistle, for us you are not good so, bye beautiful and be careful and Him, up a path hallucinating, he climbs as if nothing had happened. These dizzy beasts do not have any and this is the strong point with which they manage to cheat us and disappear behind a peak.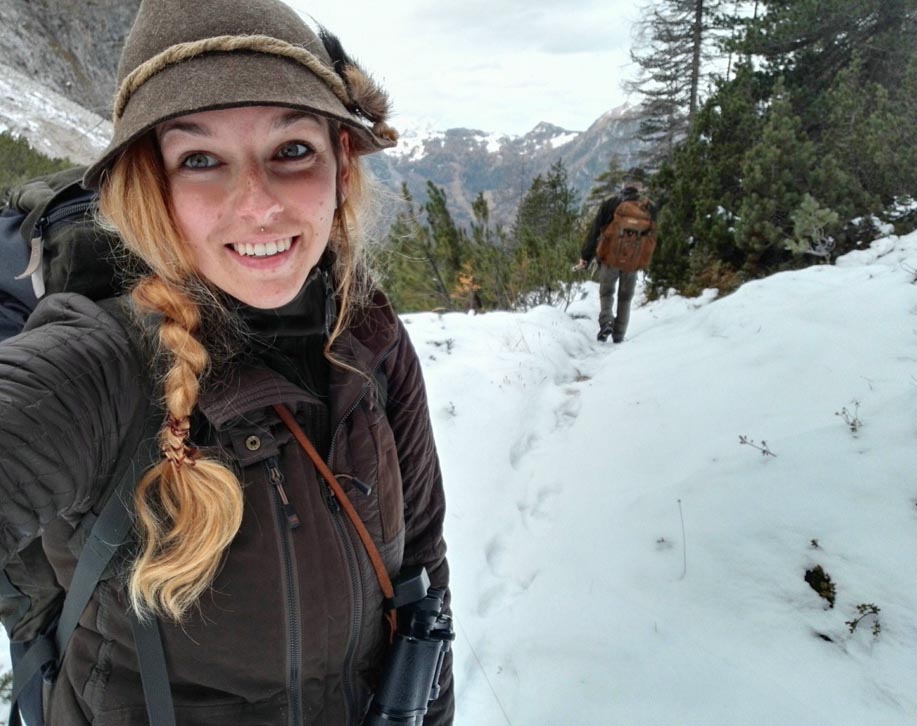 Now you feel tired legs, you can not go further because with this snow it suits us. The animals would hear us from afar and if they would melt away and whistle at us as if to say: "screw it, next time be more careful!"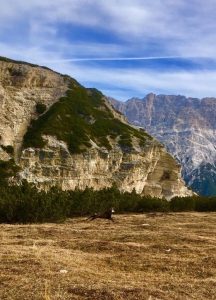 Oh well oh, we begin the descent in the hope that maybe in two hours back we see some other piece, but nothing, we are comforted by the mountains, which surround us covered with these colorful trees. Autumn, my favorite season, a calm in the woods, a view that makes you lose your breath, the sun that loses its strength but warms your soul.
These red yellow trees almost golden, a painting that vibrates if the wind passes. We never get enough of these landscapes and these adventures. My adventure ends here, I go home without a chamois in my backpack. This is the Caccia Regina, walking five hours, 1800 meters in altitude, reaching 2300 meters where no one goes except a few hunters. Certainly some would say you come home empty-handed, but my dear friends, with a serene smile I answer "empty-handed yes, but with a full heart".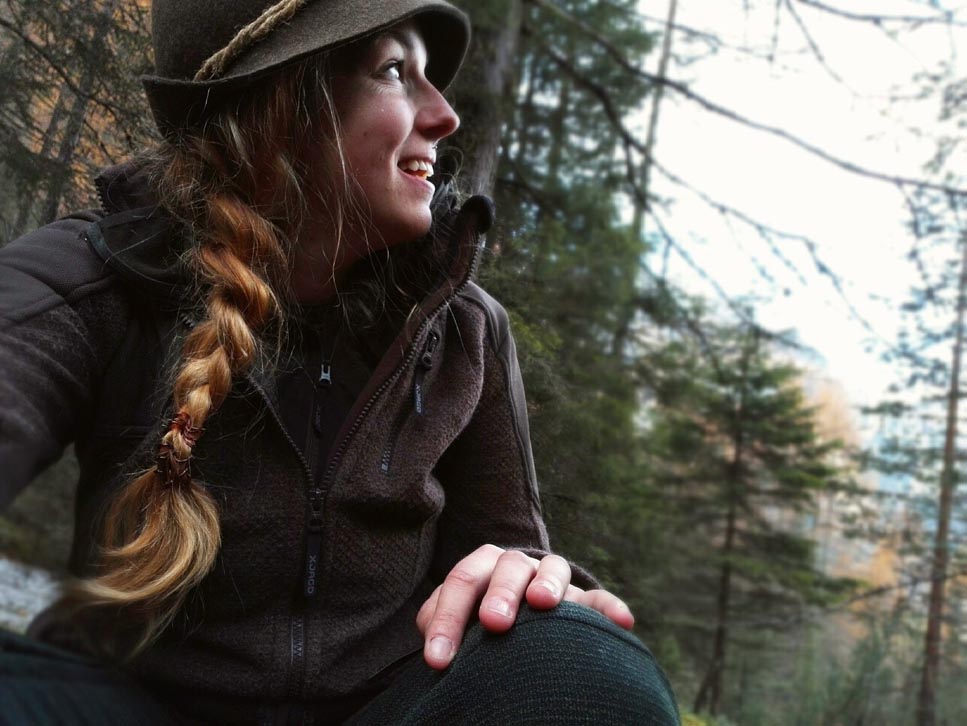 I am a huntress and I am proud of it because being a hunter does not mean trophies, it does not mean game bags or even less being in the woods but it means experiencing nature as one of our better half. There is nothing more beautiful than living together with the change of seasons, with the change of lights, colors and scents that our land, even if mistreated, still knows how to give us ... Being a hunter for me is the final and deeper act of love for our mother Earth.
LITERARY COMPETITION #OBJECTIVE HUNTING PASSION

Opera competing for the literary category.
Increase your chances of winning. Vote, Share on Facebook and Instagram and get your friends to vote.