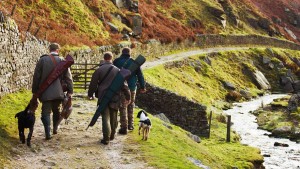 Also this year the Italian Hunting Federation of Asti organizes the preparation course for the hunting qualification exam for aspiring hunters. The course will take place in 8 lessons starting from Monday 9 March 2020 at 20.30 at the Federcaccia headquarters, Via Nino Costa n. 16 - 14100 ASTI. For information and registration, call 0141/593356 during office hours (Monday to Friday 9.00 / 12.00-15.30 / 17.30) or by sending an email to [email protected].
Participation in the course is of fundamental importance for all those who intend to acquire the qualification for the practice of hunting. During the course the subjects under examination will be treated: national and regional laws and regulations, zoology applied to hunting, environmental protection and principles of safeguarding agricultural production, hunting weapons and their use, first aid rules.
In addition, the office of the Federcaccia di Asti is available for the handling of bureaucratic procedures for the issue and / or renewal of the firearms permit for hunting purposes and sports use, including forensic examination for the required qualification, which can be carried out at our office.