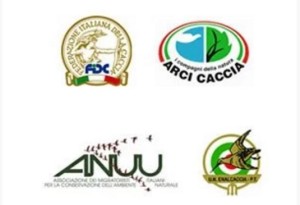 Maximilian DiLuca, number one of the regional section ofAbruzzo ofArch Hunting, commented on recent hunting controversies that concern issues that have little to do with hunting. According to the regional president of the association, it continues to "decant the unit to not make it", A situation that has lasted for years and that has become more accentuated than ever in the last few days. This attitude, moreover, would have been emphasized above all by the majority hunting association. The discussion is about the FENAVERI national and its statute, which was drawn up in a collegial manner and which is operational in various Italian regions.
Di Luca is convinced that adoption is possible even in just ten minutes: moreover, Arci Caccia Abruzzo is in favor of expand relationships to other associations, a union without prejudice. In the statement of the president, however, it is also underlined that unity is not a fact in Abruzzo, as can be understood from the interpretations and controversies that arose following the meeting of the Governor of the Region with the Territorial Areas of Hunting, appointment reserved only for some organizations.
Arci Caccia said it was willing to collaborate for the good of hunting and reiterated once again the need for a meeting between the leaders of the associations that make up the FENAVERI, a meeting to be fixed immediately.