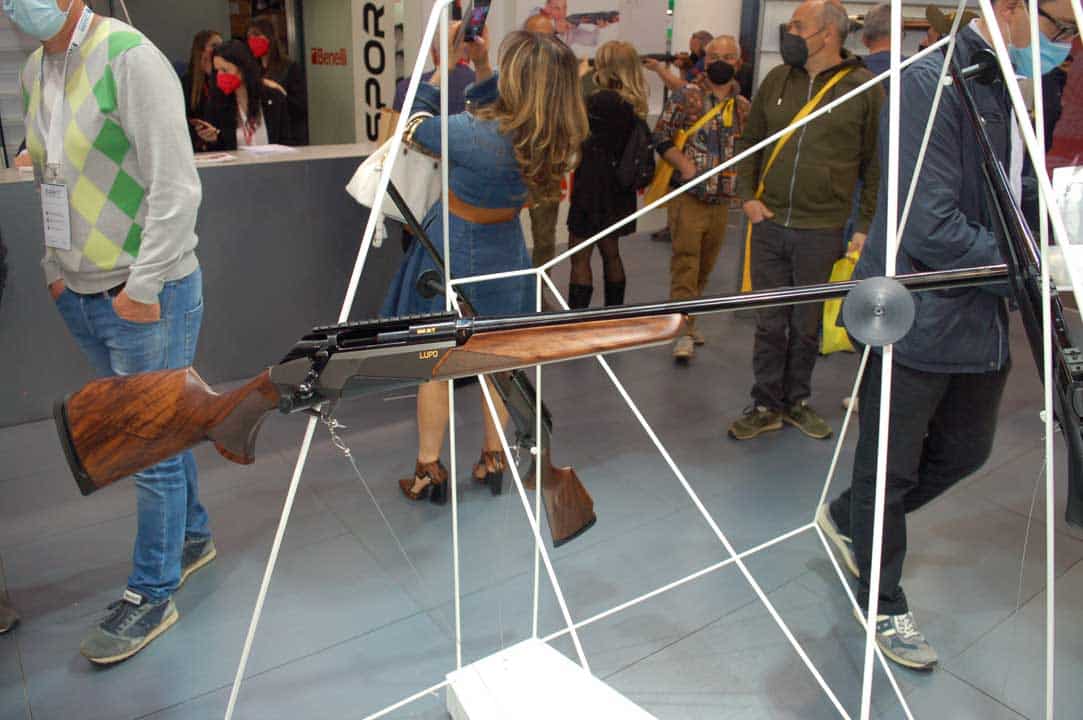 The new Benelli LUPO Wood air rifle
At the stand of the Benelli we have grasped for our industry of classic weapons the novelty of the Lupo air rifle with wooden stock: obviously a walnut of particular beauty and with the characteristics of fiber and grain pattern perfectly suited to use in a rifled barrel.
The particularly successful line of this very recent one rifled barrel is highlighted by the combination: in this way we have the hard and operative version in black synthetic material and the refined one with the priceless essence of walnut.
Bruno Civolani Limited Edition - BENELLI semiautomatic
The following is highlighted semiautomatic commemorative of the centenary of the birth of the great Bruno Civolani, the designer of the inertial rearmament system who had in Dr. Paolo Benelli and in the Urbino company the farsighted architects of the completion of his work.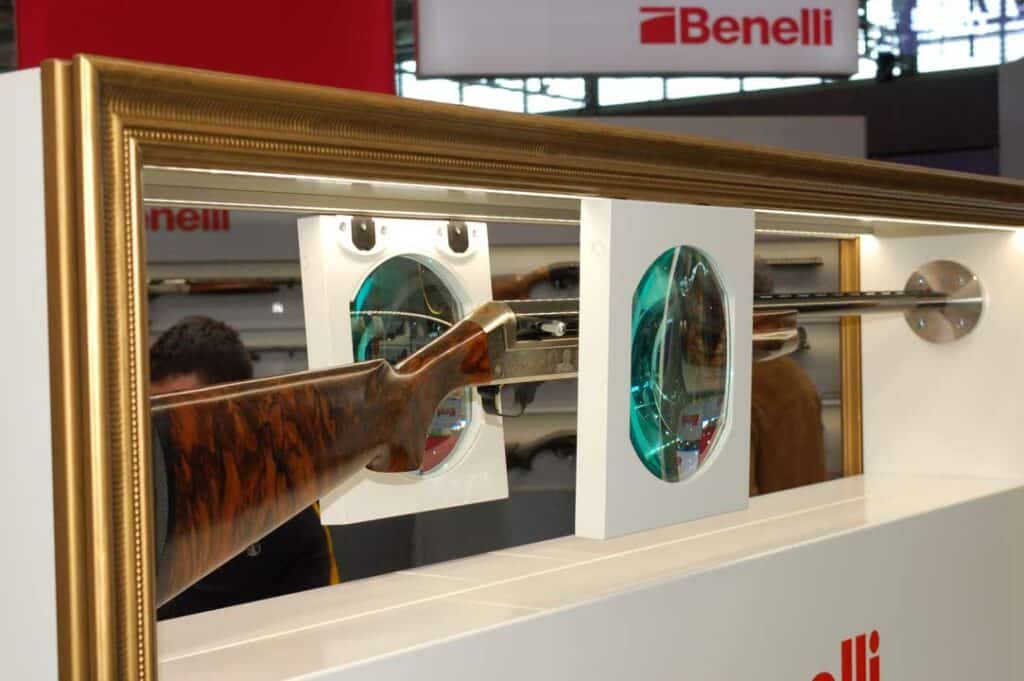 I 100 pieces of the shotgun produced in limited series on one of the sides of the castle bear the figures of Civolani between Newton and Galileo, the two fundamental scholars of the motion of solids which inspired us.