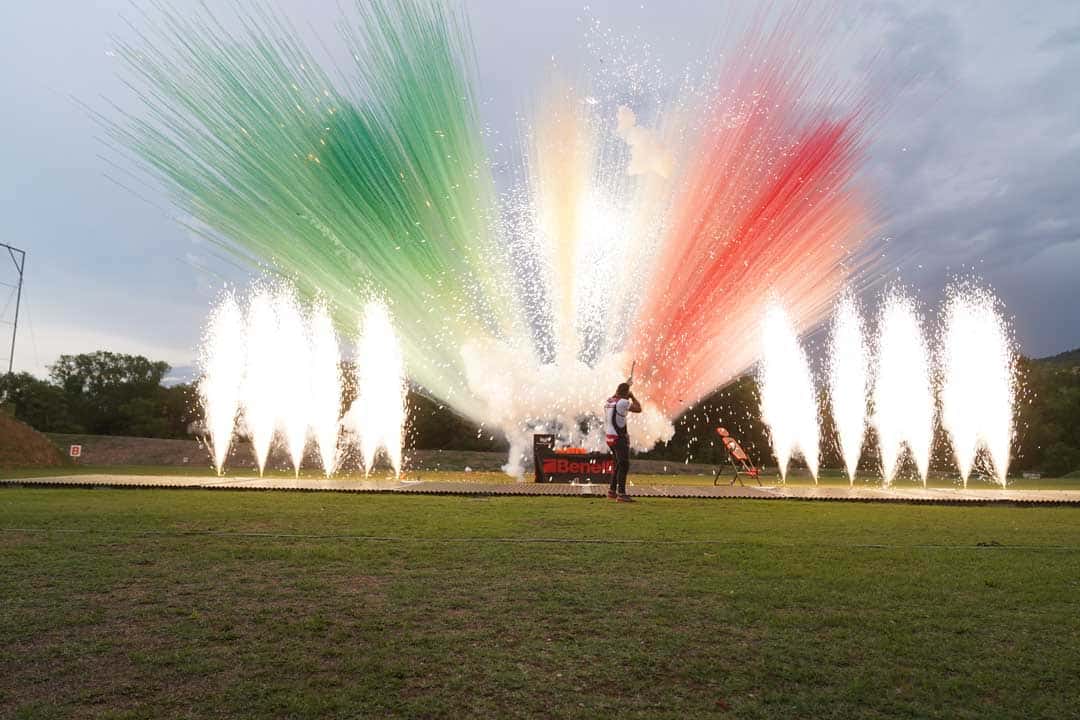 Our hunters, shooters or onlookers equipped with firearms have had the opportunity to try their hand at BENELLI TRICK SHOOTING CAMP. The ultimate goal? Learn the correct shooting technique and the correct mental and physical approach to achieve high levels of performance. And who but the Testimonial David DeCarolis could he have taken care of this precious task?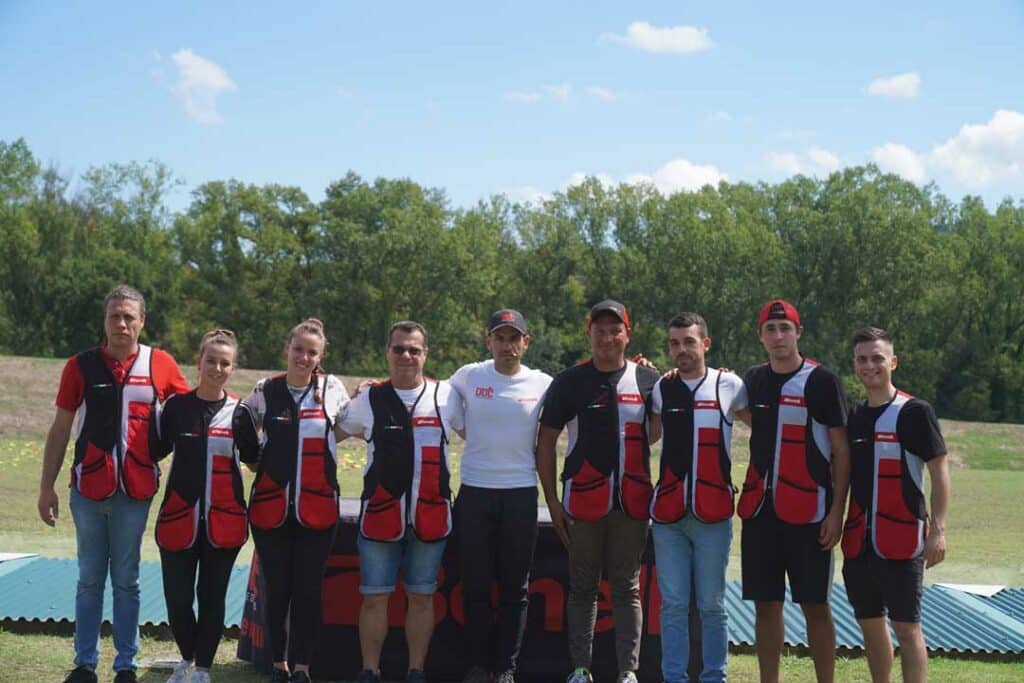 8 stages throughout Italy decreed the finalists who competed last weekend at the Tav San Martino TOP shooting range in Rio Salso (PU). After acaptivating finale which saw the finalists give the maximum target after target, the final verdict saw Pasquale Fiume take the podium directly from the second stage of Castellana Grotte.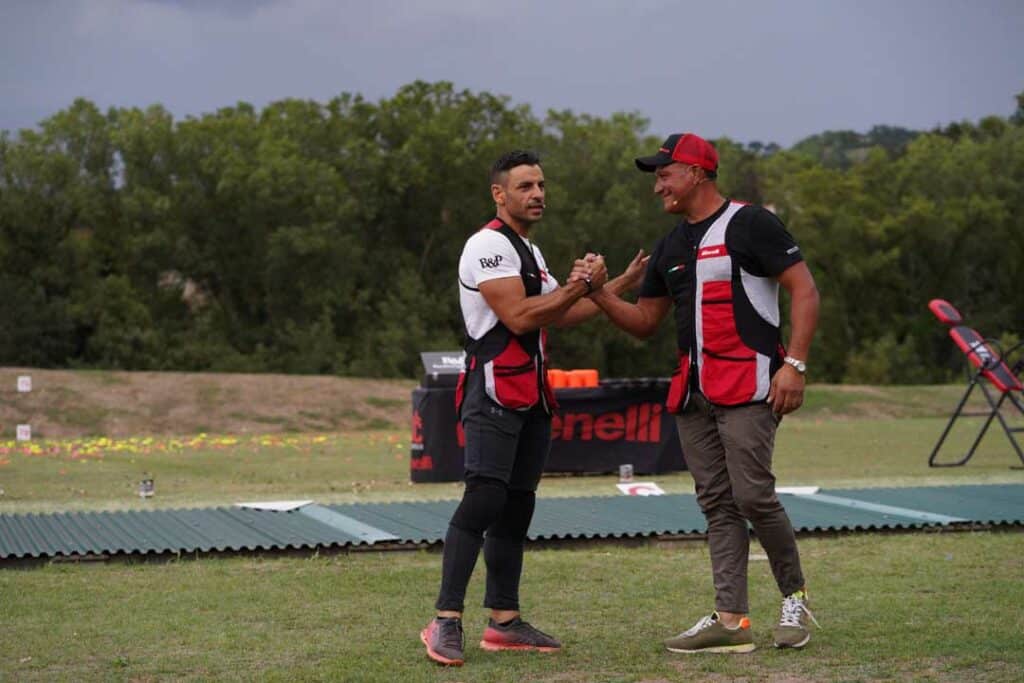 An indescribable emotion that thrilled all those present and allowed Fiume to win the coveted prize up for grabs: THE BENELLI M2 SPEED.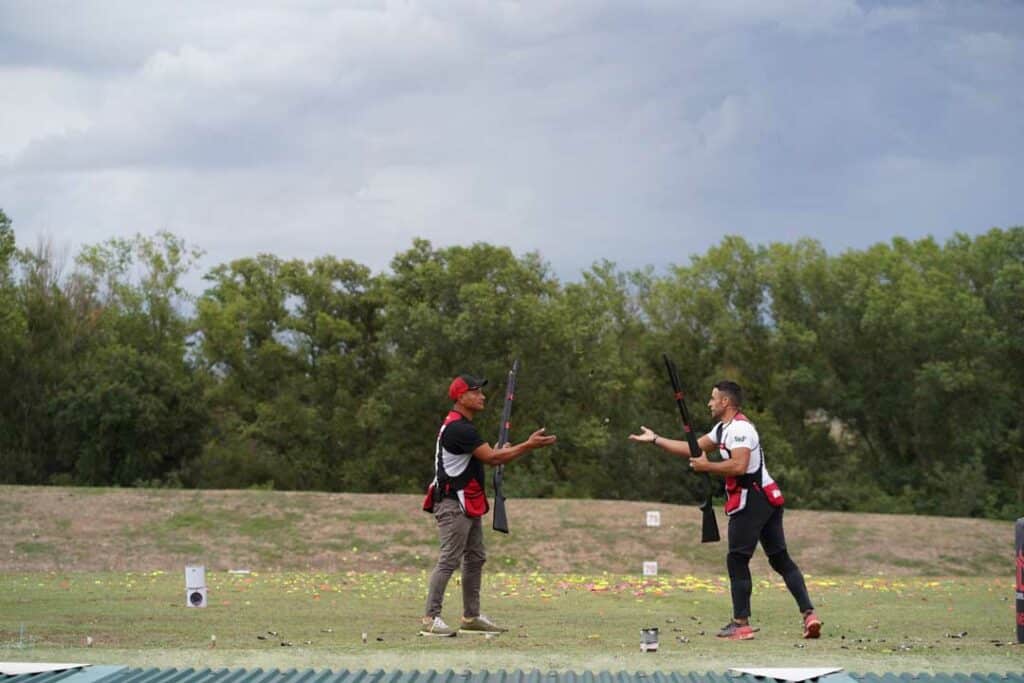 The final Benelli Trick Shooting Camp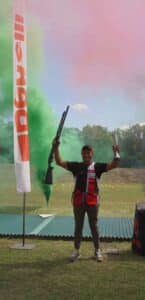 Immediately after the victory it was time for the preparation of the show by De Carolis which again saw the winner as protagonist Pasquale River. The opportunity to perform with Davide is an unmissable opportunity and the two enjoyed entertaining the audience with exercises of increasing difficulty. The bond of esteem and friendship that is created on these occasions e something unique that remains over time. This performance was further confirmation of this.
Made in Italy BENELLI
The day of the race it then ended with Davide's show which involved those present with one adrenaline show and with exercises that made you raise your eyes to the sky in search of the breaking of the target always hit from different positions: above the head, behind the back, without looking at the line of sight. And to conclude the exhibition, a final with a bang and with our tricolor could not be missing, symbol of Made in Italy that Benelli represents in the world.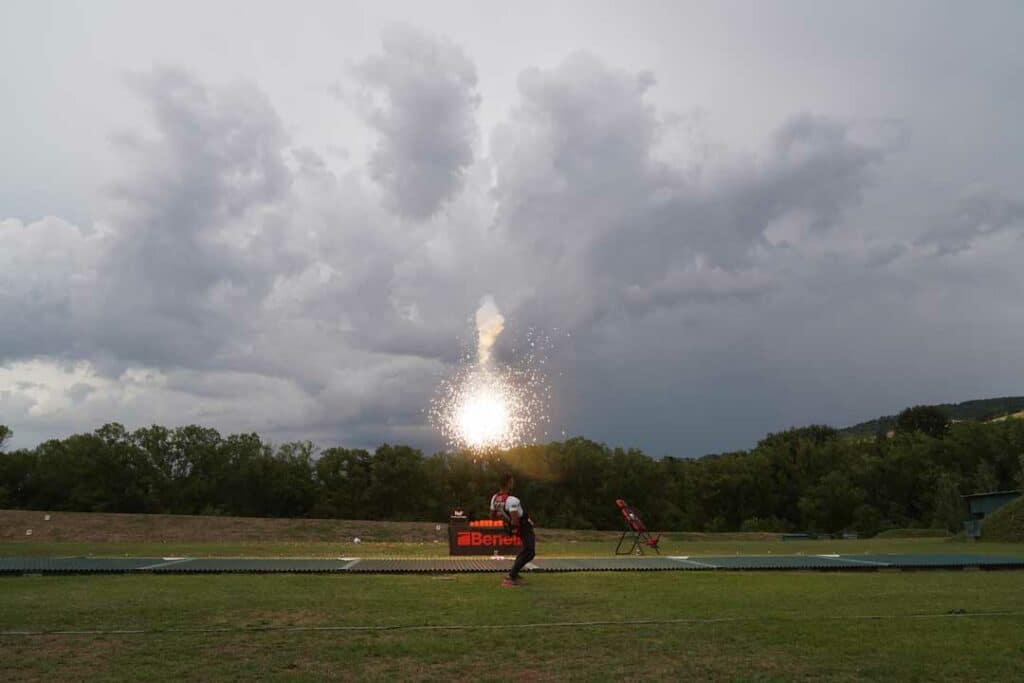 The Benelli Trick Shooting Camp project
One project, the Benelli Trick Shooting Camp, which has a passionate ever growing audience and that has created very close-knit groups in every single stage. Getting to know and dealing with people who have the same passion as you and desire to experiment with their skills it is something that allows you to grow and to learn more about shooting techniques and everything that revolves around the world of weapons from hunting, sport and trick shooting.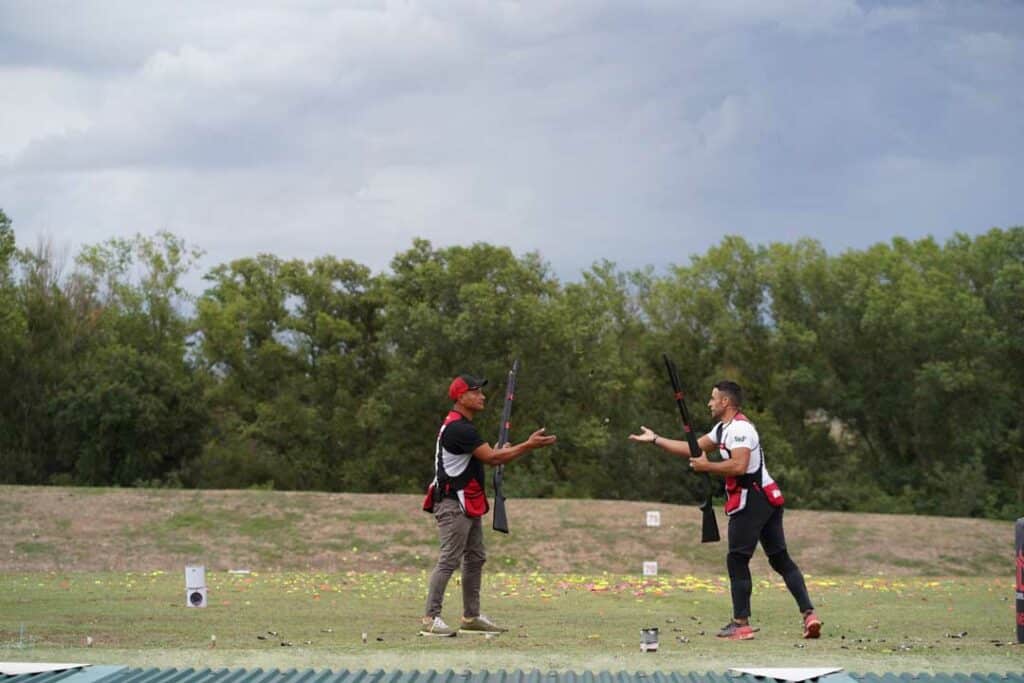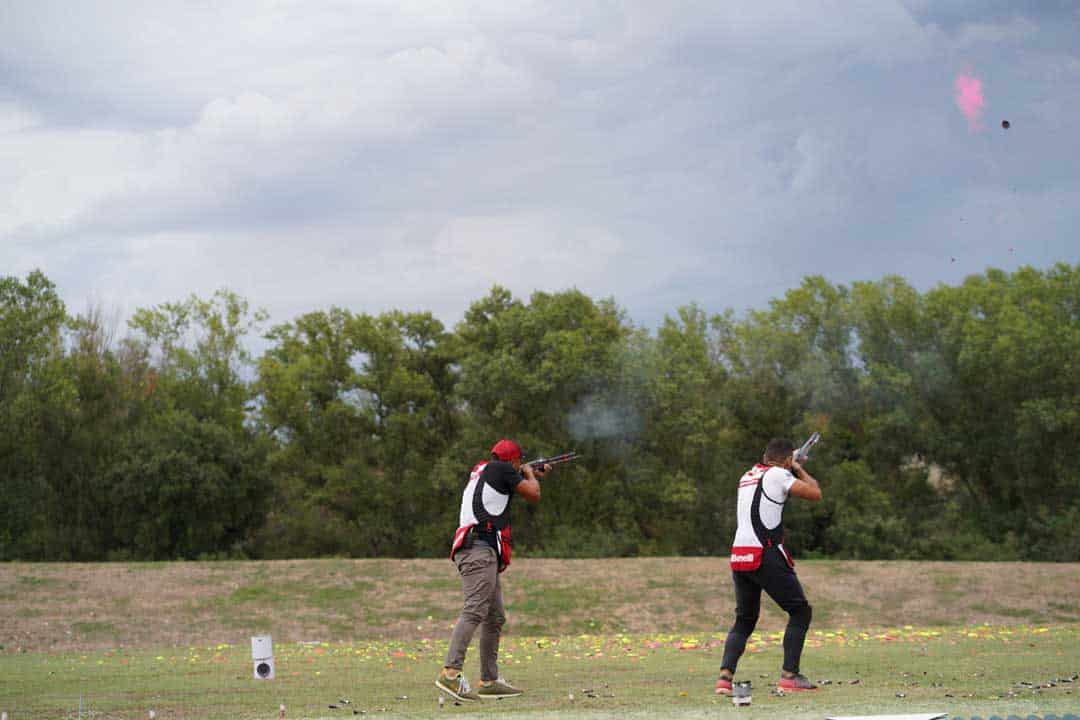 Benelli thanks all the participants and all the shooting ranges that have welcomed the activity in a positive and proactive way.
Who knows if a new 2023 edition is already in the works?