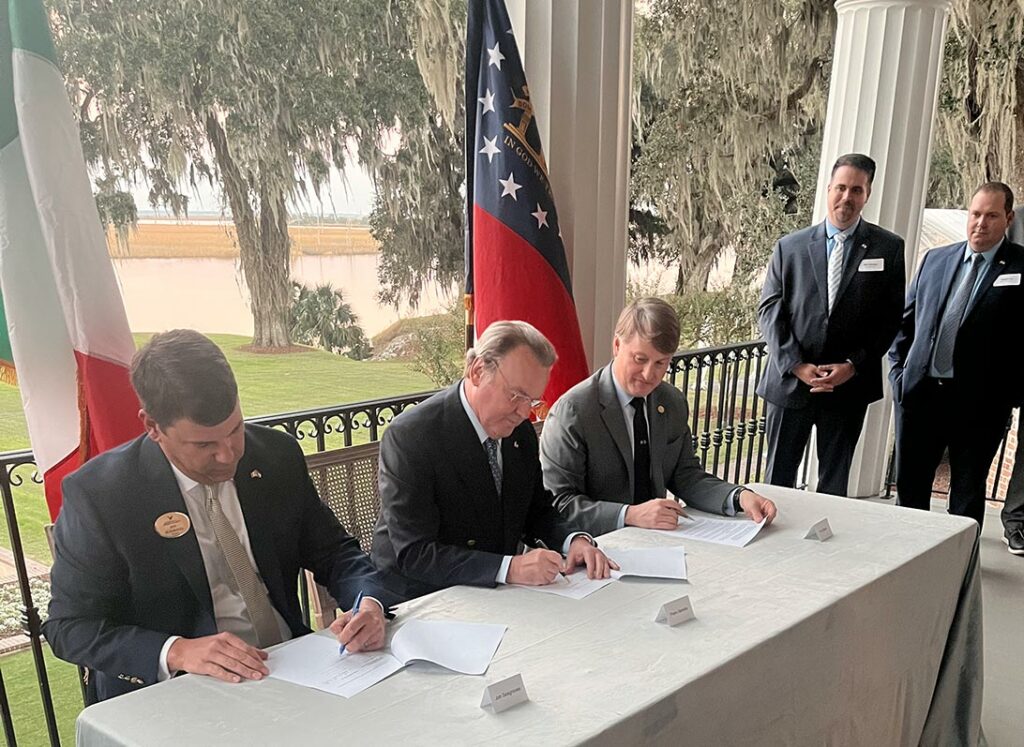 LUXEMBOURG - November 10, 2022 - Dr. Pietro Gussalli Beretta, Chairman and CEO of Beretta Holding SA, announced today Beretta Holding plans to further increase its strong presence in the United States, thanks to the recent acquisition of Norma Precision, by investing $ 60 million in a state-of-the-art ammunition manufacturing and distribution facility which will be located in Savannah, Georgia. Beretta Holding already employs nearly 1.000 employees in the United States through its subsidiaries Beretta USA, Benelli USA, Burris, Steiner eOptics and Norma Precision. The Group also manages the prestigious stores in Dallas and New York. This new facility offers the Group a significant opportunity to further increase its already large presence in the United States by adding ammunition to its American operations.
"I am pleased to announce our commitment to invest $ 60 million through our new US ammunition subsidiary, Norma Precision. Together with my family and Beretta Holding, we are very proud to add ammunition manufacturing to our presence in the United States. This is a very special time as we can now provide our US customers with a full range of locally manufactured premium products, ranging from small arms, ammunition to optics, all brought together under the same Group. We are also supporting the local economy by creating hundreds of new jobs, "said the Dott. Pietro Gussalli Beretta, Chairman and CEO of Beretta Holding SA
Norma Precision, which has been supplying high-quality ammunition for 120 years, will build a state-of-the-art facility of 300.000 square feet (approximately 28.000 square meters) that will cover the entire ammunition value chain, from production to assembly to distribution activities. This investment represents an important step forward in the development of Beretta Holding and confirms its commitment to always better serve its US customers in the hunting, sport shooting, outdoor, military and law enforcement sectors.
Beretta Holding
Led by the President and CEO Pietro Gussalli Beretta together with his brother Vice President Franco Gussalli Beretta, Beretta Holding SA is the parent company of the famous industrial group and a world-renowned leader in the sector of high-quality small arms, high-quality ammunition, optics, clothing and accessories dedicated to hunting, sport, outdoor, defense and law enforcement. The Beretta Holding Group is one of the oldest family companies in the world, with a prestigious heritage of almost 500 years of experience in the sector. It operates more than 15 manufacturing sites around the world and one of the strongest distributor networks. Today Beretta Holding employs over 6.500 people. Thanks to the vision of the Gussalli Beretta family and a global strategy, the Beretta Holding Group is a global player with a turnover of over 1,5 billion dollars per year, more than 50 subsidiaries and a broad portfolio of over 20 of the most prestigious brands. in the world.