All the fun of a day of wild boar hunting in Scansano, a wonderful green Tuscan town, wonderful landscapes and excellent cuisine.
Scansano is a beautiful Tuscan town surrounded by greenery that sooner or later I had promised myself to visit. The opportunity arose at the end of last autumn, when some hunting companions told me about an interesting wildlife and hunting company in its surroundings. "Perfect" I say to myself, and look for information on the structure. Google begins to offer me wonderful images, the faunal company seems really interesting and on the other hand it gives its guests the opportunity to try their hand at wild boar hunting.
In less than two weeks, the weekend-long hunting holiday was organized and consummated. An experience that I plan to repeat as soon as possible. Reached the farm on Friday evening, we were immediately greeted by a wonderful typical local dinner, refreshed by Morellino di Scansano a red denomination of controlled and guaranteed origin that they produce only in that area. However, we did not take too long to say goodbye and to make an appointment for the following day at 5 in the morning. I personally would have fixed it even earlier, but the guide - hunting chief proposed to us by the hunting company has thus decided, and who opposes the decisions of the hunting chief? After a very quick breakfast, really not very substantial, we set off reaching in a very short time the foot of the hill where our joke would soon take place. Downstream the soft wind does not bode well. The clouds surrounding the top of the mountain are running wild and I thank my common sense that made me wear the heavy vest. At this point Daniele, our hunting chief guide begins to distribute some small sheets by drawing lots of the positions that each of us should have taken. He also distributes some sandwiches kindly offered by the company to cut hunger pangs. Getting to the post office was not difficult at all, there everything is organized to put hunters and guests at ease. The start of the day is particularly dull and I try to pass the time by focusing on the birds flying over me. Of course it makes me angry to think that when I go hunting thrushes you don't see them around. Here, on the other hand, they flutter all around me and I practice aiming without getting anything done. We're hunting wild boars aren't we? To remind me is the noise of the dogs, further downstream that together make a powerful bark heard, followed a few moments later by at least two sharp blows. That subsequent shouting makes me imagine that the first boar of the day has been caught.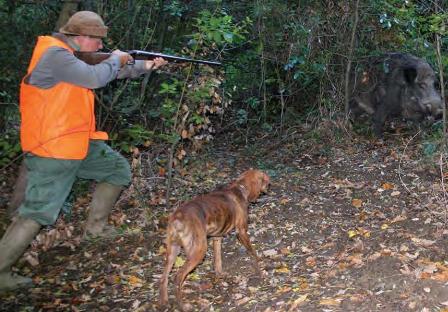 After an hour of waiting, the huntsman contacts us all through the radios he has provided us with. I am consuming my sandwich accompanied by a sip of water. I confirm that everything is fine, were it not for a little boredom and I close the communication. For the wild boar joke, on the other hand, it takes a lot of patience as well as experience and who knows how many times, during moments of tranquility, we think about how we would react if the boar passed us by. Most of the time it happens just like that, that suddenly it stands in front of you, or that it touches you on one side while running or worse yet you load up front. It is in those moments that, thanks to adrenaline, I wake up completely and, by surprise, I know how to give my best. My thoughts are immediately interrupted by a very specific bark in my direction. It's automatic: I pay attention and I enjoy the sparkling adrenaline that runs through my veins. At that point you no longer feel hungry, colder, and much less bored. I wait for the right moment that arrives a few moments after loading the automatic with two beautiful single bullet cartridges.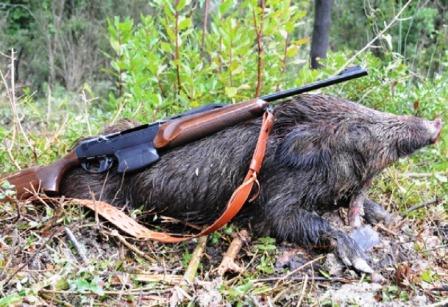 This morning the boar decides to pass me, sniffing the air and at a slow pace. It's always nice to see a wild boar, smart as the devil, strong, black, mighty. It is truly a fascinating creature with its shaggy fur and its two fangs that stand out for the contrast of colors. I look for the best and most stable position, take aim and shoot. I hit him in the back or so I think, awakening all the fury of that frightened animal put to flight.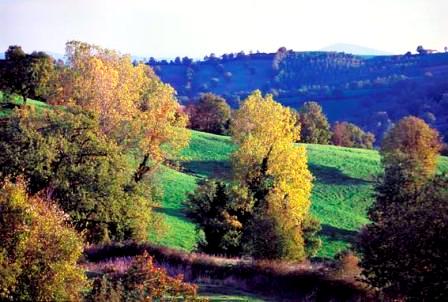 After a few seconds I hear a few more shots and then the body falls to the ground. This was my only moment of glory, which I could have exploited better, but the beauty of hunting is also this, the possibility of improving with every beat. Obviously, good hunting could only be followed by hilarious celebrations and interesting stories. But that's another story.