Loin of wild boar, pea cream, grilled onion and sautéed peas
Print Recipe
Ingredients
250g of clean peas
6 red onions
500g of wild boar loin
70g onion
Salt and Pepper To Taste
Extra virgin olive oil
Instructions
Divide the peas into two containers and clean them. In a pan pour the extra virgin olive oil, add herbs to taste (bay leaf, rosemary, thyme, etc.) and brown the onion. When the onion is browned, add the peas and let them cook. Halfway through cooking, add water to cover them and finish cooking. Then blend the peas and pass them through a sieve until you get a smooth cream.
In another pan pour oil, add herbs and bring to fry and flavor the oil, then add the remaining peas and sauté over high heat. Once cooked, put them in a small bowl and let them cool.
Take the loin (if you have the possibility, leave it to dry for 10/20 days at a temperature between 2 and 4 degrees, so as to obtain an even softer and tastier meat), put it in a hot pan or if you have the possibility in the embers ( in this way we will have in addition a smoked aroma). If you use the grill, add the onions cut in half, otherwise put the onions in coarse salt, bake them for 10 minutes at 230 degrees and once cooked open them to obtain petals.
Now prepare the dish by placing the pea cream at the base, above the rack and around the red onion petals and the sautéed peas. We finish everything with a drizzle of oil and a bottom spoon (obtained from wild boar scraps).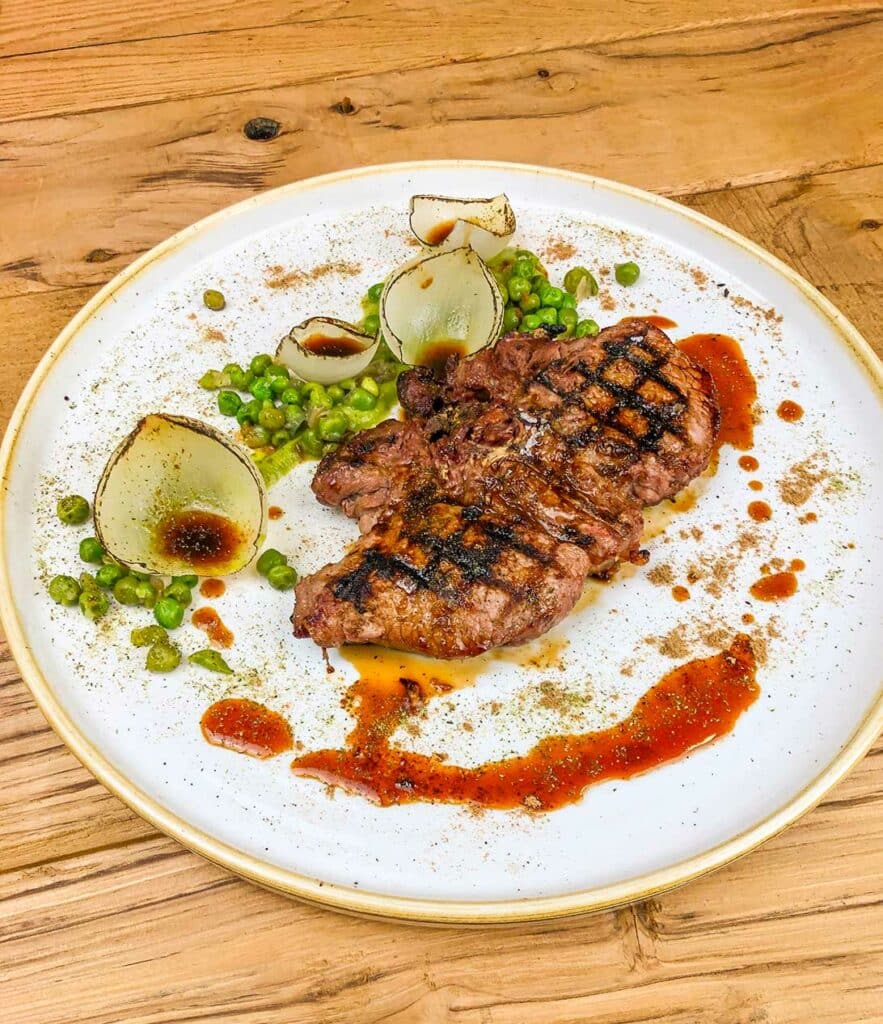 PAIRINGS:
WINE
Nobile di Montepulciano
BEER
Dunkles Bock
CHEF
Simon Cacciotti
RESTAURANT
BRADO - ROME