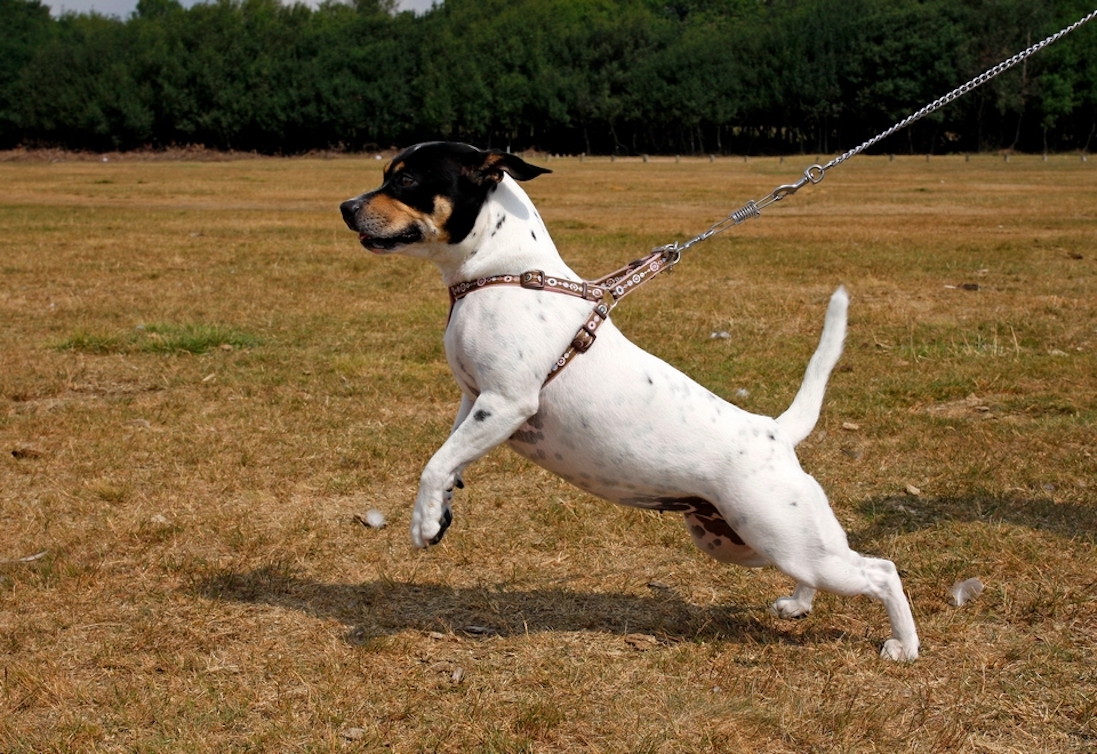 The dynamism of a dog on a leash it is certainly one of the first education problems that a dog owner has to deal with, especially when dealing with hunting breeds. Since the conducted on a leash it is essential, a responsible owner must accustom his auxiliary to follow him without pulling and without deciding, independently, the path to take. Surely the animal would prefer to run without constraints and restrictions, but an appropriate and controlled conduct is, as well as a legal obligation, a choice that guarantees the dog safety same. So let's see what are the main reasons why a dog pulls on a leash and how to find the right remedy.
The causes of a dog's dynamism
Dog owners are sensitive to their hound's behavior and often tend to wonder why their pet is more "undisciplined"Of others.
In reality there is no single answer, the causes must be attributed to several factors.
The main reason is to be found in the Razz. Some are very quiet, are not particularly dynamic, but respond well to commands, among these we can remember the english bulldogs. Others are bright of nature and therefore tend to pour this side of their character even when they are outside the home context. An example in this regard are i Labrador ideal in social activities are perfect when there are children in the house.
In addition to the breed, an important role is also played by theirs organisers' activities. Usually i hunting dogs they tend to pull harder because they are used to having i senses alerted and perceive smells more that surround them. So the moment you find yourself taking a walk in the countryside with your four-legged friend, it will be difficult to be heard. All their senses will be alerted and they will pay little attentionand to the directives of the master.
In addition to these factors that play an important role in establishing or not the dynamism of a dog, there are some essentials which have a significant bearing on their behavior.
Let's analyze the different aspects together.
Age of the dog
Age is one factor gives vitality e will to live when it comes to men, the same is true when it comes to dogs. Puppies or dogs that are a few months old no doubt have energy and a greater propensity than more adult ones. It often happens that our own hound, who as a child was extremely lively and unwilling to obey, when he becomes an adult he calms down and manages to respond correctly to commands.
This does not mean that we have to wait for the hound to grow and "mature" to see him on a leash. Some remain lively even as adults. So the best thing is teach him from an early age how to behave when you are outdoors.
Lifestyle
Dogs regardless of breed are dynamic animals who likes to play, run and be continuously engaged in some activity. So if the hound passes several hours locked in the house or in its kennel, when it is brought outside it will release all its energy, repressed in the long hours of idleness.
The best solution for the dog is to have a garden in which to get in touch with nature, but if excessively restricted it will be limited in expressing its curiosity.
In addition, even animals that live in large gardens need to be taken out to get in touch with other dogs, to discover a territory unknown to them.
So the advice is of get it out often and for a reasonable period otherwise you will find yourself having a dog on a leash paws because the limitation of a life at home can accentuate its dynamism.
Relationship with the master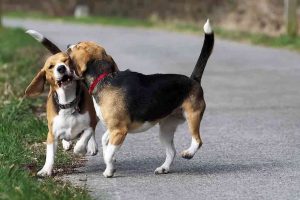 Il bond between owner and dog when it is present it is almost indissoluble. Mind the dog si blindly trusts the master, proprietario fills him with pampering and attentions. The situation changes when this bond è absent. The animal does not recognize in man its point of reference and therefore she doesn't trust him, but above all he will be inclined to do his own thing, especially when he is on a leash.
The best solution is spend time together to make him accustomed to the presence of man. The owner's job will be to take care of his four-legged friend and to establish a deep bond with the dog. Not only will the animal respond to commands, but above all the owner will benefit from it, who will receive from his small pet an affection that is difficult to describe.
How to get your dog used to a leash
Get used to the dog on a leash is not difficult. Just follow a few rules and avoid gross mistakes and with little effort it will be ready to accompany you on your walks.
The first mistake from avoid I say force them to follow you by using force. It often happens that while you are walking the hound pulls in the opposite direction to that of the owner. Most of the time it is thought that by pulling the dog on his side he will decide to follow you.
In reality, this conveys the wrong message. So the dog thoughtat that the leash is the means for transmit orders or the will of the shooter. So when he wants to go in a certain direction, the dog will pull the leash in the desired direction to be followed.
Actually, to get the dog to be followed you have to use voice commands or body movement.
Other error I say follow the dog when he decides to go in a given direction, frightened by the leash too tight. This way we reinforce the hound's belief that his behavior is right.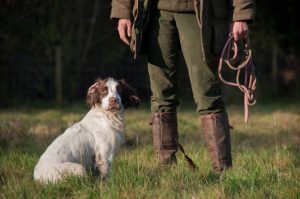 To get out of this situation with a teaching for the dog, the thing to do is stop, calling the dog with a voice command and wait. If the dog stops pulling, it starts walking again, if it continues, it changes direction. This way the dog will understand that it is the man who decides.
To be in control of the dog's direction, it is important to understand that the walks must be a moment of fun. So better don't scold him and face the walk calmly, with the leash that must be left soft.
In the beginning, if you are lucky enough to have a garden is useful to wear the leash to the dog e leave it free to move, then you can take the garment in your hand leaving it soft.
The first few times outdoors must be quiet and try to walk the dog in sync. When you decide to change direction you have to attract attention with the voice and following a long stretch in which the dog has followed all the instructions without pulling, you can reward with a kibble.
Finally, also the choice of leash it is important, it must adapt to the size and context in which it moves to have a accessory that makes both the dog and the owner feel at ease.