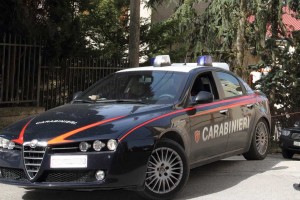 Seven months after a brutal crime occurred in the province of Crotone the carabinieri stopped the alleged murderer. It is Annunziato Lerose, sixty-two years old from San Nicole dell'Alto: the man, now retired, in the past he was a farmer and it was he who killed Francesco Raffa and his son Saverino on December 22 last year. Father and son, both breeders, were shot to death in Pallagorio. A few days ago i Carabinieri of the investigative unit of the Provincial Command of Crotone carried out a precautionary custody measure in prison issued by the investigating judge against the alleged perpetrator of the double murder.
According to investigators, Francesco and Saverino Raffa were shot to death for futile reasons fueled by the resentment that the alleged murderer felt towards the victims. rancor, according to what is learned, held against father and son found guilty of not having taken steps to help him to identify those responsible for the theft of an agricultural tool that had been stolen from him. The key to turning the yellow of the double murder of Pallagorio was a heartbreaking scream "You are killing me announced" launched by Saverino Raffa when he was trying to escape the murderer.
Some hunters heard one of the victims scream and raised the alarm - That desperate cry was picked up by some hunters who that day were engaged in a joke near the crime scene and then reported to the investigators who started the investigation on that first element. "Without that immediate testimony and the help of the population we would not have effectively targeted the investigation. And trust in institutions produces results ", said the chief prosecutor of the Republic of Crotone, Giuseppe Capoccia, at a press conference (Fanpage).