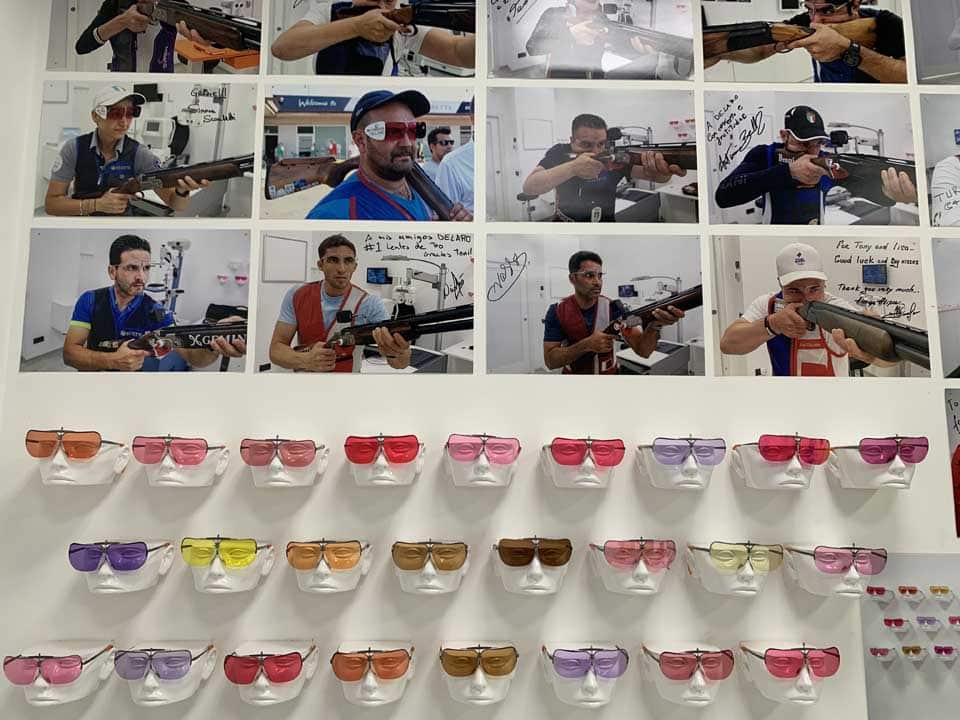 DE.LA.RO® | Three years ago we visited Tony DeMaria in his optics company in Urgnano in the province of Bergamo, on that occasion he showed us his system to find the exact point of focus on the lenses of each shooter, all simulating shooting in the direction of a field projected on the wall of the his studio DE.LA.RO, the glasses of Champions - Caccia Passione
Today we came to discover the latest news made by DE.LA.RO. to optimize the shooter's glasses more and more, welcome us Toni and Lisa, the true soul of DE.LA.RO. LAB, the whole system revolves around the two of them. Entering the studio we immediately notice, on the left, the setting up of a second wall, with the reproduction, this time not projected but physically realized, of a clay pigeon field complete with pit, lawn and sky, divided into three vertical bands with different shades of color.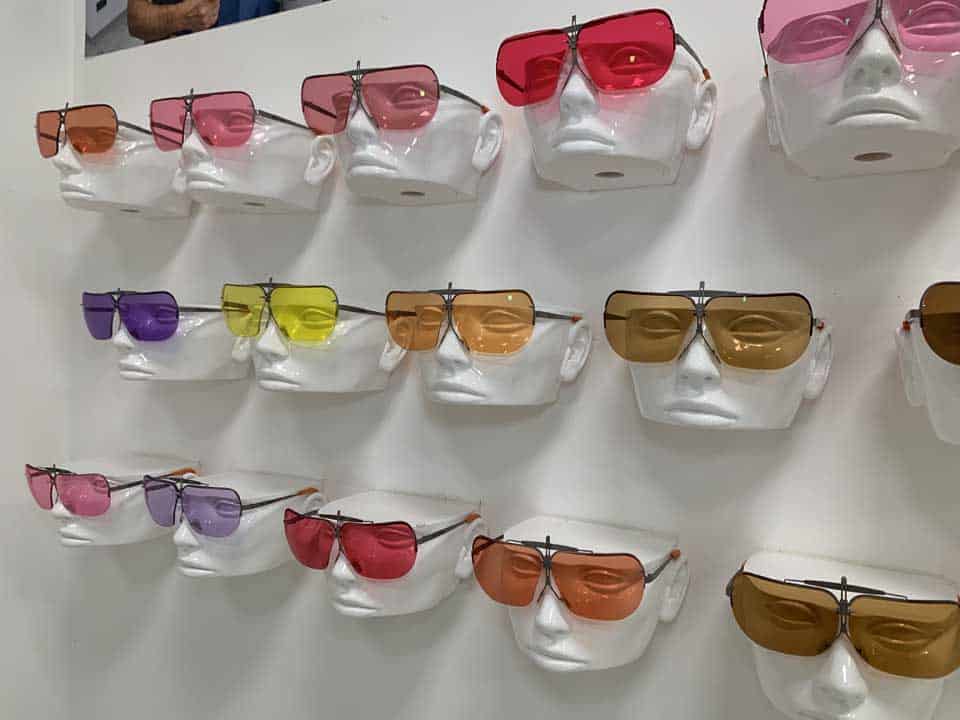 Everything is illuminated using a series of special lights that return the frequencies of sunlight, positioned high up behind the shooter, simulating the various light conditions in which a shooting session can be carried out, from the blinding sun to the last lights of the sunset. In this way, by placing the targets on the wall, the shooter has the opportunity to choose the lens that gives him the best contrast and sharpness in order to select those two, maximum three, colors that he will need on the competition field.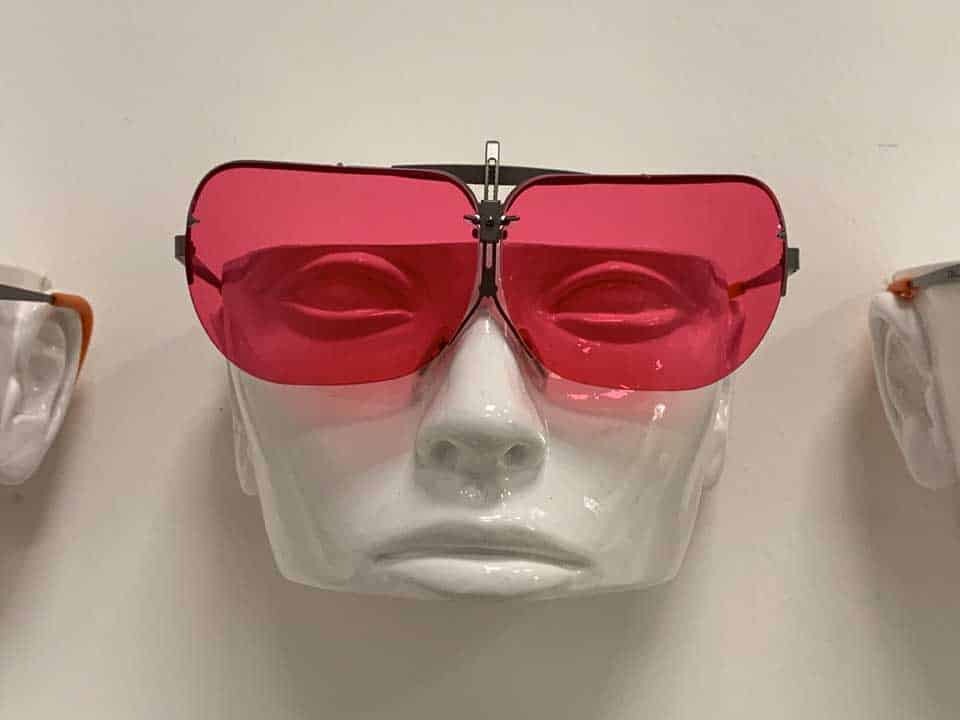 During this test Toni will try the various colors and shades, he has over 20 to choose from, from various shades of yellow, very suitable in low light conditions to pinks, violets and many others. Of course each eye is best at a certain frequency of light therefore this test is essential to find the best combination between eye, light and lens color.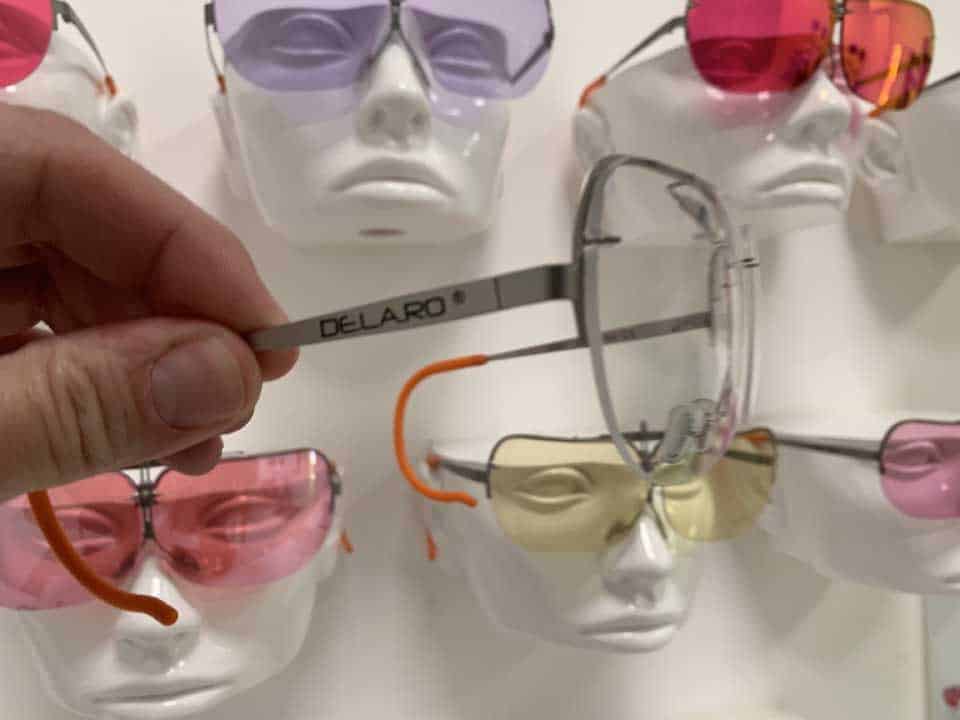 The study of light will be fundamental both for shooters who need corrective lenses, in this case the test already takes place with the correction and for those who are looking only for glasses to highlight the orange of the target from the background of the shooting stand.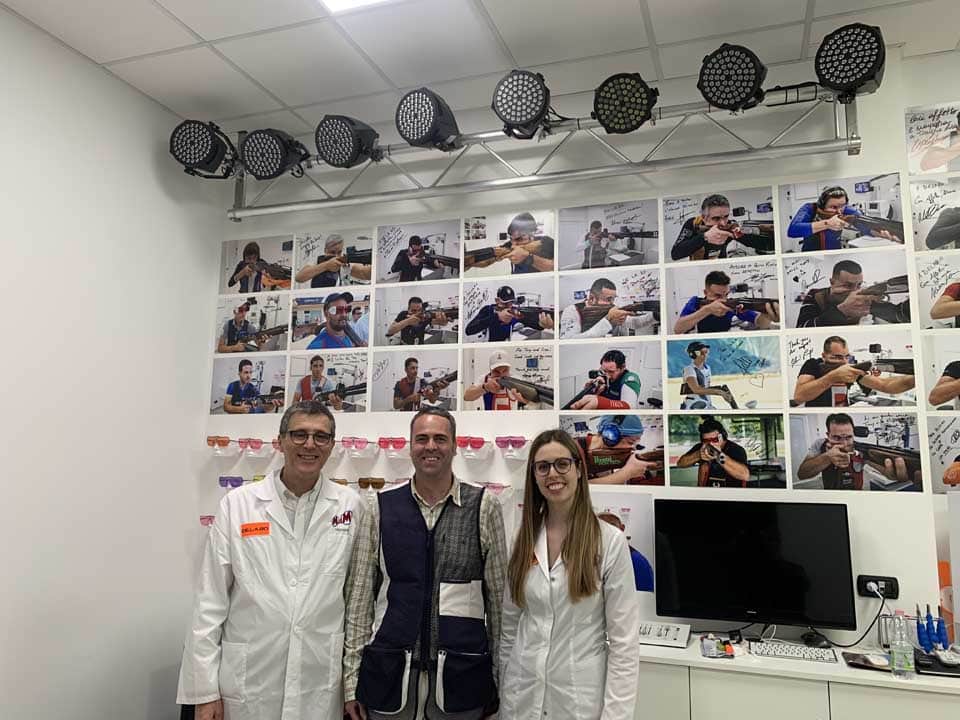 As you can see DE.LA.RO. a 100% Italian company represents another excellence of our country in skeet shooting, where without denial we are the number 1 !!!