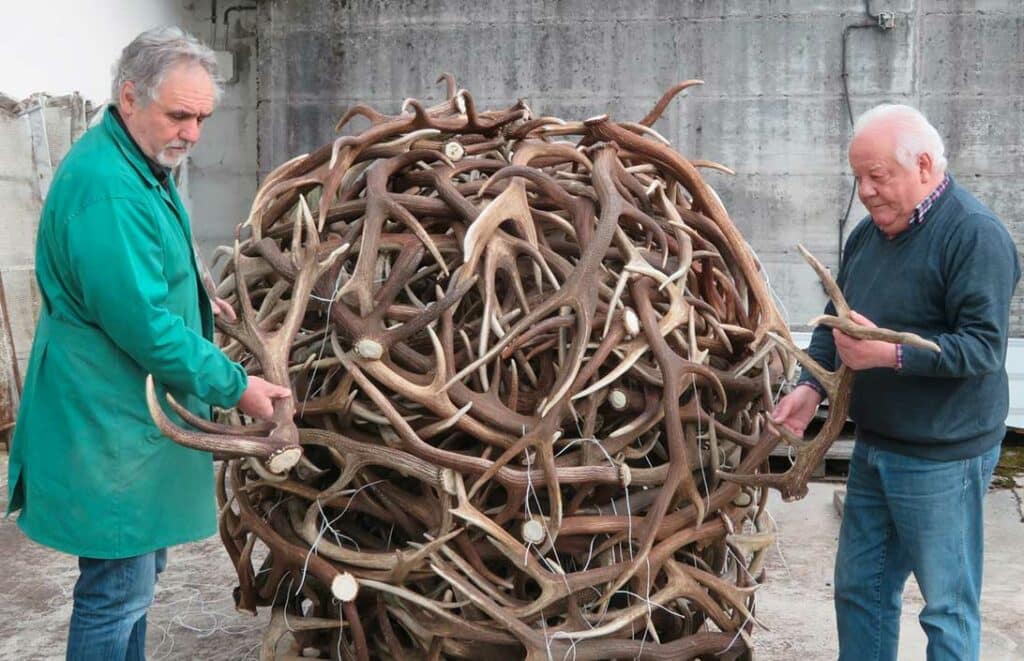 For 76 years the By Bon & Centazzo is specialized in the processing of wood, horn and bone: the experience is truly remarkable, a long life now in its third generation. The company of Maniago (in the province of Pordenone) uses different types of materials, specifically the horns of various ungulates, even lesser known animals such as the Blesbok, Duiker and Zebu: in this specific period he needs to buy deer antlers for his own accomplishments so characteristics, a precious raw material from which the most diverse objects can be obtained.
Shoe horns, handles for handbags and many other semi-finished products in precious wood and horn represent the daily bread of Di Bon & Centazzo. The Friulian company, starting from the realization of handles for cutlery of its own area, it then expanded into Italy and the rest of the world, giving life to a diversified business. These jobs, in fact, are very useful in the field of fashion, jewelry, furniture, with the insurance of a natural and precious material that comes from all over the planet. The demand for deer antlers is therefore essential for new projects and works of excellent workmanship, even on request.
Deer horns are also important for another type of product, namely the snack made from them through special carvings, a 100% natural food which allows dogs to chew and "get their teeth". It should be emphasized that the processing does not involve any mistreatment of the wild. In fact, deer naturally shed their antlers once a year, with a spontaneous regrowth over the following months. It is therefore not a simple raw material, but something more: after all, as Pablo Neruda said, they have an indisputable charm, to the point that "the crown of a stag's antlers shines like a burning altar".
"We are the Di Bon & Centazzo Snc company based in Maniago (PN). We are also looking for deer antlers in large quantities. You can contact us at the following telephone numbers 042771238 or +393318622635 or by sending an email to [email protected] website: https://www.diboncentazzo.com ".