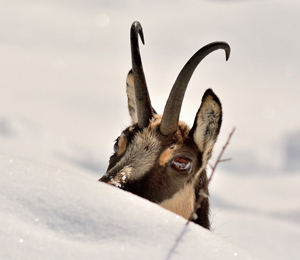 Digiscoping is the revolutionary photographic technique that combines a digital camera (or video camera) with a terrestrial observation telescope, familiarly called "long". From this issue, we begin a series of articles on this technique which is not an absolute alternative to super-canvases, but represents a different approach to Nature and the wild animals that live there.
Curated by Richard Camusso
A nice chamois peeps out of the snow. With the naked eye, we hardly recognize it: the distance that separates us exceeds 200 meters. We want to estimate the age / sex classes and other details. He senses our presence, but he doesn't care because we are well beyond his escape distance. We apply to the ATX85 (the "long" par excellence, today; the same one we use in selection hunting) and the miracle happens: we can not only count the growth rings on the elegant hooked horns, but we appreciate the brush, the hook and a large number of other important details. Expression included. We seem to be able to "touch" it even if, in reality it is very distant from us. This is but one example - among a thousand - of them magic offers from Digiscoping. Regardless of the camera model used (SLR, compact, mirror and even the mobile phone), the lungo works like a very powerful tele. Indeed as a super-telephoto that, with focal lengths from 1.600 mm and up, can bridge distances unattainable by any traditional photographic lens.
But not only. We will discover, then, that also on "easier" distances, borderland between long and super-telephoto, Digiscoping offers excellent photographic quality. This also applies to a particular type of macro: those who think that the long one is made for very long distances, forget that even at 3 - 5 meters. excellent macro photographs can be made; a grasshopper, or a hornet, occupies the entire frame.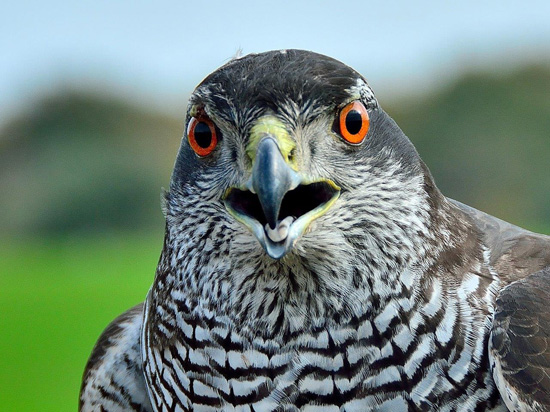 Such performances require such long to great quality, first of all Swarovski; the prices are high, even if you still spend a zero less, in Euros, compared to super-canvases, which offer lower enlargements; but, as my grandfather used to say, "the more you spend, the less you spend". This is even more true in Digiscoping: quality longs see the invisible even at sunrise / sunset, with twilight values exceptional. And much more, as we will see. Beyond pure technique, however, the real magic of Digiscoping consists in being able to stay out of scene. We can, that is, realize real nature photos to wild animals that are well beyond their distance of escape: this means having animals in front of the lens calm, frontal, intent in their daily activities and, above all, for relatively long times. Not fleeing at breakneck speed as happens in traditional photographic hunting. The wet nose and eyes of an ungulate that doesn't run away instead of its white ass that takes refuge in the woods in a second.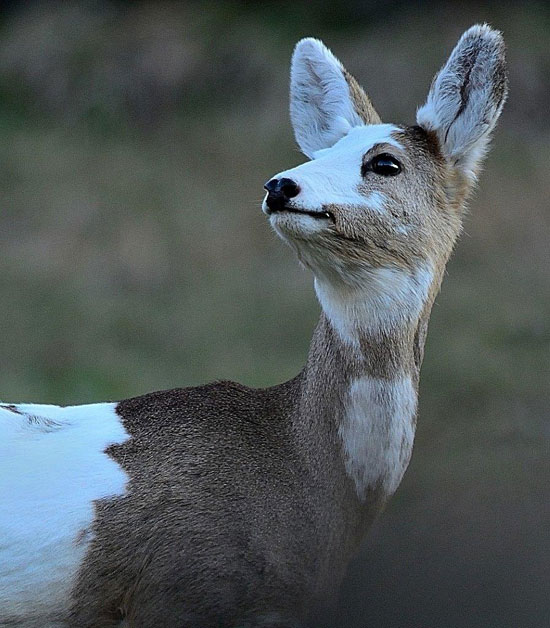 When they ask me how I manage to photograph the "invisible" and the eyes, I reply that it is easier to take a good photo, (selected from many shots) if the subject stands in front of the lens for a long time, rather than having only a few second to photograph a wild on a stampede. The Digiscoping and this; and so on. We want to talk about it with the readers of Caccia Passione, also in interactive form, sharing photos and opinions. We will publish articles on the various technical-emotional aspects of this technique, exchanging images and constructive ideas with you. Hello everyone and see you soon.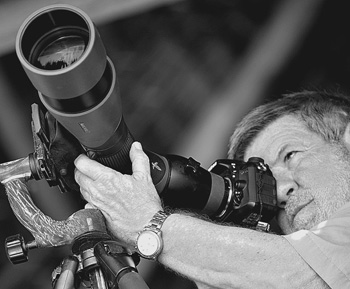 Digiscoping: Since many years, Camusso Riccardo he deals full time with photographic hunting and falconry. Since the 90s, his passion has been oriented on Digiscoping, when no one yet knew the meaning of this word; that's why everyone calls it the "father" of Italian Digiscoping. He has published several books focused on this photographic technique, writes for numerous European magazines in the sector, has won the Italian Championship of Naturalistic Photography in Digiscoping four times and organizes periodic exclusive work-shops in his equipped observation points and in other European areas. and African.
Discover the latest book by Riccardo Camusso and Massimiliano Ribelli
Milele KENYA… .. KENYA forever
Climate, nature and magic in third millennium Kenya
The title testifies to this commitment: "Milele KENYA!" means "KENYA forever!" because the photographs and words that run through the pages of the Book speak of our Kenyan emotions and our love for this country. We have repeatedly written in the past that Kenya is too old to die. In its five major chapters (The Indian Ocean - The savannah - the Safari - Malindi and the coast - The people) the Book testifies to the various aspects of this country at the beginning of the third millennium.