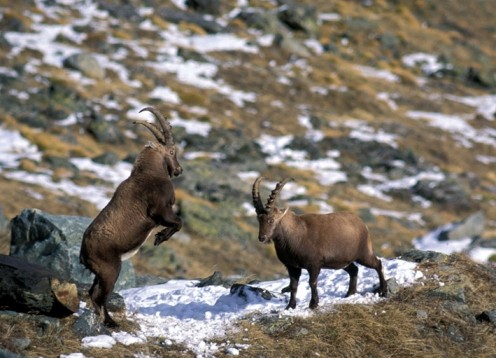 Digiscoping: Chamois and ibex in the magical Valsavara (AO) will be the undisputed protagonists of the 2015 Workshop organized by Camusso & Ribelli on 14 and 15 March 2015.
PROGRAM: We will always be in the magic VALSAVARA (Aosta), guests of the Hostellerie du Paradis (see www.hostellerieduparadis.com) This time, however, armed with long cameras and cameras, we will also visit a large wall frequented by chamois, ibex and bearded vultures. We leave, by car, from the valley floor in the morning of Saturday March 14 2015. We will photograph the ungulates until sunset. We will download the photos, we will have dinner, we will celebrate with the grolla of friendship, in front of the fireplace and we will spend the night at the Hostellerie du Paradis where the foxes come up to the door and the ungulates can also be seen from the rooms.
We will do a second excursion in the morning and early afternoon of Sunday March 15 2015 and we will return home with memory cards full of photographic images in the mountains. The particular conformation of this valley is ideal for those who want to learn the secrets of naturalistic photography in the mountains, be it with personal equipment and canvases, or with telescopes. To these you can apply your personal cameras or ours, in order to discover the magic of Digiscoping.
The price (200 Euro) includes the accompaniment, the theoretical and post-production sessions, the use of our. equipment (but you can also bring your own), the setting of the cameras in the mountains, the strategies on animals, the use of our. means, dinner, breakfast and hotel stay. We will have with us the new long ATX, the Nikon D7100 and D4 reflex cameras, the Mirror LEss Nikon 1-V3, the new connection for the iPhone with binoculars and longs, different telephoto lenses and the new Swarovski binoculars of the CL and SLC series.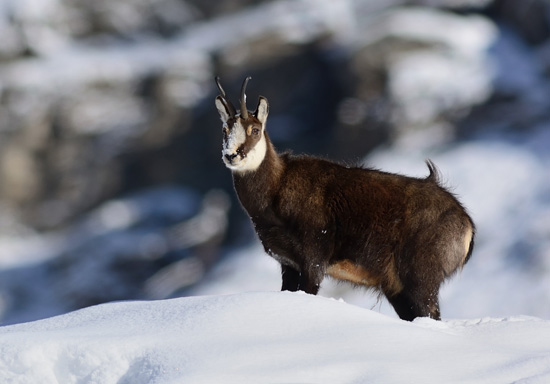 Who will want to photograph in Digiscoping and / or trying this technique will find the right people who will illustrate the photograph with the long. Since the number of places is limited, we must close registrations well in advance.
We are waiting for you in… Paradise.
For more information and reservations:
Facebook: https://www.facebook.com/events/853027051422774/
or:
www.camusso-ribelli.com - [email protected] - [email protected]