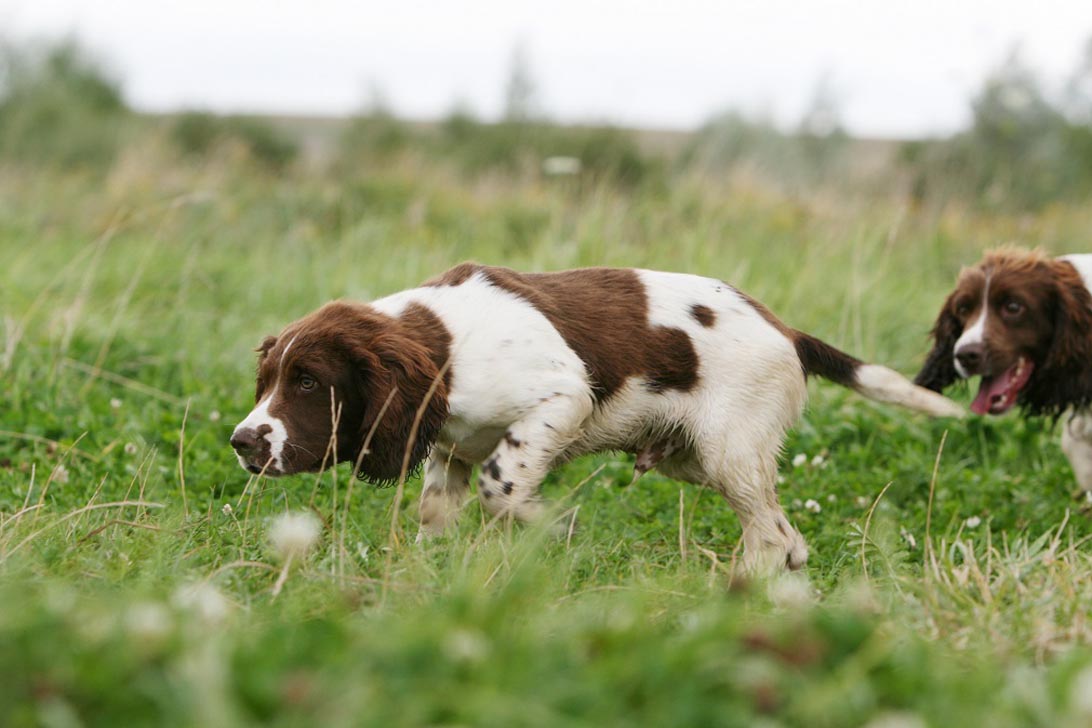 Le poisonous plant poisoning they are a problem that afflicts not a few dogs. The hunter's task is to be aware of at least the most dangerous spontaneous and cultivated ones. It may seem like a minor problem, yet it is more widespread than one might expect and can create issues also particularly serious. It is not necessary to get caught up in unnecessary alarmism, but rather it is important to know well the habits of your dog and the characteristics of all those plants, indoor, wild, spontaneous and garden, which can prove toxic and dangerous for our four-legged friend.
Dogs, especially when they are puppies, are curious and attracted by everything around them. So we often see them sniffing or chewing on a plant. Of course, get used to eating them in order to take advantage of fiber inside, we can see them bite into all the plants they encounter on their way.
Except some extreme cases in which the intake of plants such as the castor bean andoleander they can lead to death due to their toxicity, moderate intake of plants can lead to mild ones intestinal problems. As soon as we notice certain symptoms in dogs, it is better to consult the veterinarian, because any home intervention could have much more serious consequences on the dog.
To protect our four-legged friend from any kind of danger, here is a list of some plants which could be dangerous to the hound and symptoms related to indigestion.
Aloe
Ingesting the leaves can cause bloody diarrhea and increased urination symptoms that are generated by the barbaloin present in the plant.
Anemone
If ingested it can cause, seizures and gastrointestinal problems. If ingested in large quantities it can lead to respiratory depression and therefore to mortality.
Azalea
Azalea is one of the most common plants in our homes, the toxin present inside the leaves generates in the animal vomiting, diarrhea, colic, in the long run it could also have consequences on the liver and kidney.
Garlic
Cloves of garlic can lead to symptoms such as indigestion, diarrhea, vomiting, anemia and jaundice.
Beautiful at night
The belle at night generates black seeds during flowering and it is precisely these that are toxic to the hounds. They can generate abdominal pain, nausea and vomiting.
Begonia
If dogs ingest the leaves, flowers, or roots of the plant, they may have gastrointestinal poisoning.
Calla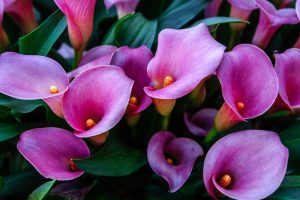 The plant represents a real danger for the dog, because it could have reactions not only with theingestion, but also with the simple contact. In the first case there are local burns in the second the dog has symptoms such as nausea, abdominal pain and diarrhea.
CICLAMINO
The cyclamen inside the tubers and leaves has a sap that if ingested it presents gastrointestinal disorders such as vomiting and diarrhea up to convulsions if you ingest a large amount.
Onion
The onion, can determine anemia and presence of blood in the stool. The situation changes according to the amount of onion ingested by the animal.
Hemlock
Pianta poisonous even for humans. The leaves contain five different types of alkaloids, which if ingested can lead to death or neuromuscular symptoms. Much depends on the quantity, in relation to body weight. The poison is so powerful that it can have consequences even if you eat an animal that has previously eaten it.
Ivy
Present in many homes both indoors and outdoors, it has poisonous leaves and berries. If ingested they can cause mild gastroenteritis with nausea, vomiting and diarrhea, while in the worst cases breathing difficulties, coma and death.
Rubber plant
l Ficus, can cause gastrointestinal symptoms when the stem is also ingested, resulting in vomiting and diarrhea. In some cases, simple contact can create blisters on the skin.
The dog can become intoxicated with the leaves and the bulb. It is important to notice the symptoms and act quickly. Usually the most obvious consequences are vomiting, apathy and loss of appetite.
Wisteria
The plant present in many homes can be a danger to the dog because its seeds and pods can cause vomiting, diarrhea and abdominal pain.
Iris
Plant with yellow, white or purple flowers, it actually hides its danger inside the bulbs. If ingested by the dog they can trigger gastrointestinal symptoms.
Mandrake
The real danger of this plant lies in the semi. Composed of scopolamine, atropine and other substances, if ingested even in small quantities, generate sudden reactions such as hypertension, fever, kidney failure, until loss of consciousness.
Japanese mimosa
Less widespread in Italy, it is an ornamental plant with pink flowers, it can also reach large dimensions. If ingested, the seeds can determine vomiting, bloody diarrhea, colic and convulsions.
Thrush
If there are dogs in the house, it is better to avoid having thrush, because the whole plant can be poisonous. The most severe symptoms range from diarrhea, vomiting, Up to breathing difficulties, arrhythmias and cramps.
Oleander
Oleander is very common in Italy, so the danger for the dog is not only found in the house, but also when it goes out for a walk. Poisonous in all its components, the leaves represent the greatest danger because they are rich in cardiotoxic glycosides. If the dog ingests them it can cause a cardiac arrest and consequently death. Poisonous to dogs, it can also be a danger to other animals and humans.
Among the most dangerous plants that can lead to death, there is castor. Its ricin seeds are poisonous and have a late reaction that lasts 18-24 hours so being able to have a sudden diagnosis is not easy. In milder cases it has gastroenteritis, fever, severe kidney damage, intense thirst and very strong colic pains. If not treated properly it can lead to seizures and death.
Christmas Star
Typical plant of the Christmas period, which with its colors and flowers gives colors and a touch of cheerfulness to the house, is dangerous for our four-legged friend. Eye irritation, with conjunctivitis, keratitis and abundant lacrimation, are some of the causes of contact with the leaves. If these are then ingested, the dog will also present stomatitis, sialorrhea, vomiting and diarrhea.
TULIPANO
The bulbs of the purely spring plant can be ingested by hounds and cause rand gastrointestinal actions not particularly serious, but still to be treated with the help of the veterinarian.