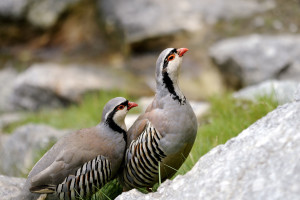 2016 is slowly ending and with the new year the new edition of the "Alectoris Graeca" Trophy, which aims to identify and select mountain dogs that are suitable for the search for rock partridge. L'Italian National Dog-loving Body (ENCI) announced the dates of this important appointment for pointing breeds. The first test is scheduled for on January 14th and 15th in Fracture of Scanno, in the province of L'Aquila, and will then continue in February with the nearby Ortona dei Marsi.
In March we will go back to Fracture of Scanno, while in April it will be the turn of Monte Cefalone. The highest score that will be assigned relates to the qualification of "Excellent CACIT" (12 points), moreover there is a very specific regulation to be respected. The selection tests are reserved to pointing dogs of English breeds and the duration will be annual. The trophy will be awarded to the dog that has obtained the best score: if the score is equal, the highest qualification will be valid and so on.
The organizers have also thought of an award for the best female and a special prize, which will take the name of "Breeding Trophy", to be assigned to the holder of an affix recognized with the best score. Finally, there will be a trophy for the conduttore who for two editions (even if not consecutive) will have won the Alectoris Graeca, with the same or different subjects.