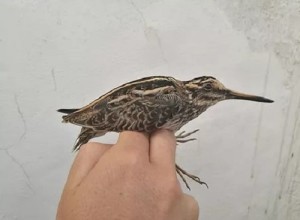 "We study them with rings": this is the name of the day organized by Taro Regional River Park (province of Parma) to allow you to spend interesting and profitable hours with ringers of this area. On Sunday 30 April we will meet at 8:45 am at the entrance to Madregolo of Collecchio and we will begin to observe closely the patient and delicate work that characterizes each ringing. It is a unique opportunity to better understand the world of birds and recognize the various specimens.
The area chosen in this case is that of The Churches, a fundamental crossroads for numerous birds, which have long ago elected it an ideal shelter for wintering or stopping during migration. The area is characterized by a rather dense vegetation and the wetlands, perfect for nesting. Passerines are among the main guests of Le Chiesuole and with the ringing technique for scientific purposes, valuable information is obtained on their behavior, reproduction and migration mechanisms.
The day is part of the project "Monit Ring" for monitoring with standardized study methods and ringing throughout the year. Children and adults can participate by paying one euro for admission: booking is recommended by contacting the telephone number 3292105934.