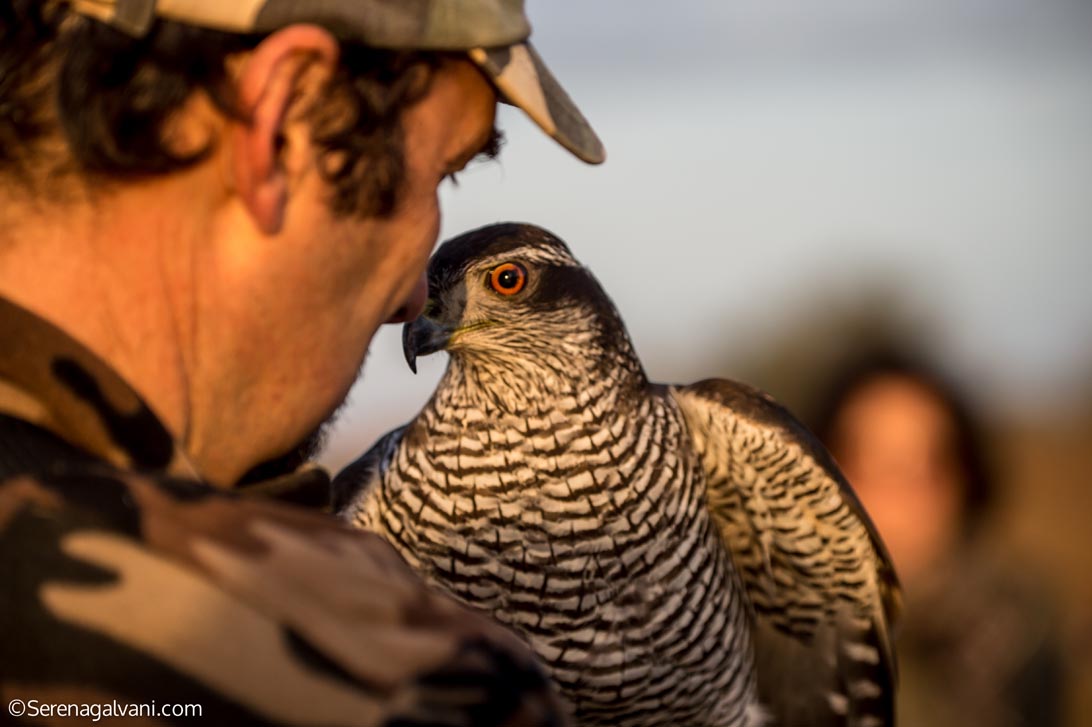 They had been thinking about it for a long time. For a lifetime. Being able to organize a trip to Scotland. A handful of trusted friends, with a huge passion in common and with a fixed idea in their heads. Go grouse hunting with a hawk on the Scottish moor. They dreamed of large expanses of wild land inhabited by men in kilts, from the sound of bagpipes, with that magical atmosphere, as if one lived forever in a movie set: among old castles, lakes populated by mythical creatures, pastures at a loss of depth. eye in which black-faced sheep and highlander cows are the undisputed masters. And again a harsh, raging sea that crashes against hard, eternal rocks. A sea agitated by wind, rain and that omnipresent mist that penetrates the bones and the spirit of the inhabitants of Scotland whether they are humans, wild animals or magical creatures. This was the place that falconers were looking for, strange men too, poised between two worlds, between past and present, between tradition and modernity. Men who love their animals and with whom I share the ancestral desire to fly and hunt.
A week stolen from everyday life so Gianluca, Federico, Giampietro, Eugenio, Gianluca and Fabio, all of the cultural circle of traditional Italian falconry, left with their inseparable hawks. In Edinburgh they met Stephen, a falconer who also carried the dog, a beautiful female German hound with some pointer blood, to make her faster, as he himself said. Serena, with her camera and a true passion for hawks and for the air, had the task of capturing time, making it infinite. From there they left to get lost in space, to get in tune with a nature made of strong smells, authentic sounds or unimaginable silences. They went there for a reason. Let the hawks fly.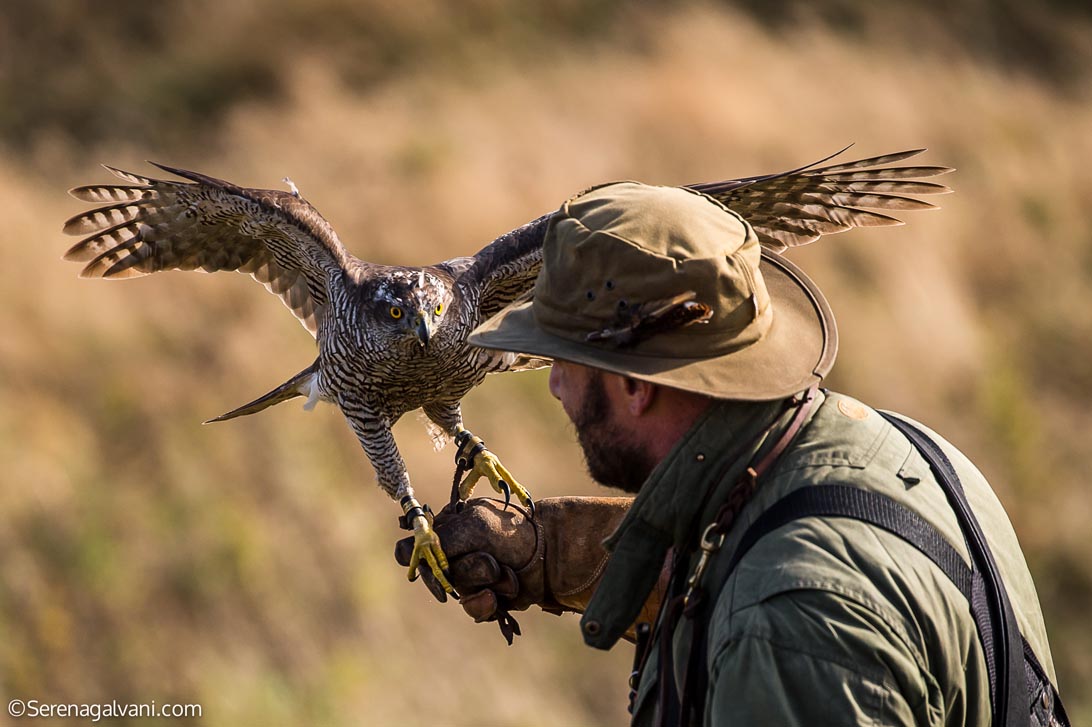 A hawk carried by Fabio, and three goshawks respectively of Gianluca, Giampietro and Federico made up the low-flying team. The two pilgrims of Eugenio and Gianluca with their high-flying actions were the lords of the air. The week flew away like the breath of a gust of wind that, crossing the heather expanses of the Highlands, left in the eyes and hearts of the protagonists the certainty of having been there, men and hawks, together as one. Big flights, big dogs and big prey. For the rest, only men with even stronger feelings of friendship, affection and sharing unforgettable moments. With a great, this really great, passion in common: the ancient tradition of falconry.