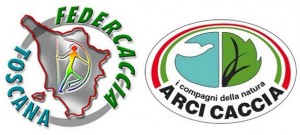 La Italian Federation of Hunting decided to answer Arch Hunting after the note relating to the blocking of the activities ofTerritorial hunting area of ​​Pistoia. FIDC wanted to recall how its behavior has always been characterized by great sharing and a spirit of collaboration: the clarification refers to the "absolute majority" which for the first time will concern the management committee of the Tuscan ATC.
Federcaccia knows that representing 85% of hunters on the provincial territory alone is a great responsibility. The fact that Arci Caccia will carefully monitor the work has been welcomed in a positive way, even if the same concern about the Pistoia area and its functioning could have been expressed a year ago, when his representative resigned from the committee.
The hunting association was invited by the Federation to ask itself questions about the prolonged absence of Sandro Orlandini, representative of the CIA (Italian Farmers Confederation), which will not return before next July 30th. Finally, Arci Caccia was reassured on the territorial management programs and projects, given that any good idea will be heard and evaluated. The management of the fauna and all hunting activities will be ensured with the usual attention and care.