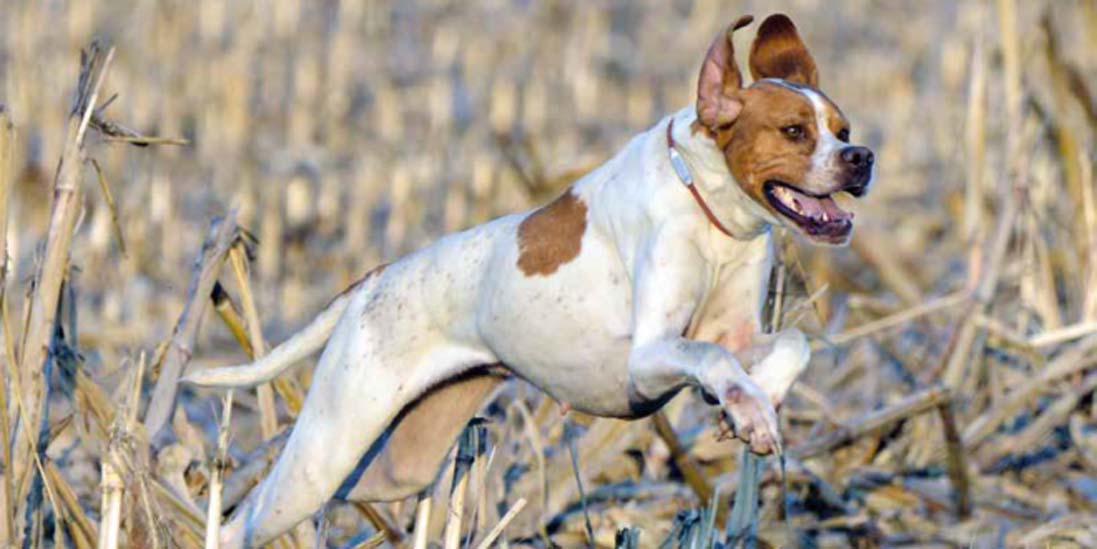 The energy requirement of a hunting dog it is not always the same throughout the year. L'winter it is getting closer and closer and you have to take those into due consideration foods that allow the animal to withstand the cold with a metabolism that is not too long and complicated. Usually foods are researched and prepared to ensure one diet that is super energetic and ideal for the period between the most intense autumn and the actual beginning of spring. They can never be missing fibers. It is essential that our dog consume balanced amounts of food, but it is also important that all the nutrients he needs to keep fit.
Among the substances that cannot be missing in the diet of our four-legged friend, undoubtedly the fibers are fundamental. Why are they so important? Let's see together the main features and benefits on the body.
What are natural fibersi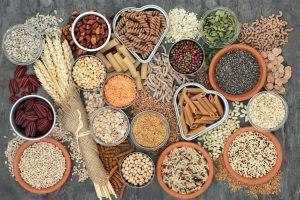 The fibers are basic substances that serve the dog to guarantee him a optimal living standards and above all to avoid serious intestinal disorders.
Le natural fibers even if they are important they are part of that part of foods of plant origin which is not ingested and which is not absorbed by the body.
Within the power supply they exist two types of fibers, those insoluble and those soluble. Let's see the main characteristics of both.
Insoluble fibers
These even if they come ingested since hound, transit only within their bodies. As is easily deduced from the name, they pass within the digestive system, but they do not dissolve if they come into contact with water. This means that they contribute to the formation of faeces through which they are expelled from the body.
Soluble fibers
Unlike the previous ones, these come in in contact with water are absorbed and slow down the digestive process. The reaction creates a gel whose nutrients are absorbed from the stomach walls. This process is essential to understand if the dog is suffering from any pathology.
The benefits of natural fibers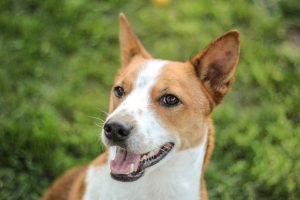 Insert into the power supply of our hound a good fiber intake, it is also very important because they ensure a series of benefits. Let's see which ones.
As previously stated, the soluble fibers slow down digestion and therefore in addition to helping us discover possible diseases, avoid al hound problems constipation. With a regular bowel the dog will not have aches and pains due to this pathology.
In addition, dogs often experience intestinal problems due to the formation of fur ball inside. With a high-fiber diet, these are easily eliminated.
In addition to benefits on the intestine, natural fibers allow you to have gods lapels positive on the whole body. The level of cholesterol in the blood decreases and with it i triglycerides,
The presence of blood fats is reduced to a minimum and the organism is cleared of any toxins. This way we will have a hound in perfect shape able to face every hunting trip in the best possible way.
The hound is essentially one sports therefore weight control is important. With the'regular fiber intake, they are able to satiate themselves and therefore have a lower appetite, which is important if our four-legged friend has weight problems.
Furthermore, with less food intake the risk is avoided diabetes affecting more and more dogs.
How to give your dog fiber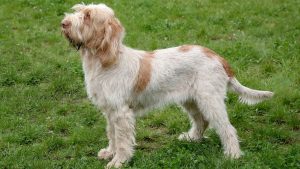 If you have decided to include fiber in thesupply of your dog, before proceeding it is essential to consult a veterinarian. The doctor will draw up a diet suited to the characteristics of the hound without neglecting any nutritional elements. In addition, it will be able to give you the right doses to be administered daily.
Despite this, it should be known that the fibers can be taken by the dog through feed already rich in natural elements. Alternatively, you can choose to enrich your diet with certain foods. Let's see the most suitable.
How to give dogs fiber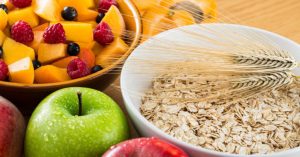 Wheat bran: Just add half a teaspoon to the feed, moisten it with a little water and not only will your dog have the right amount, but it will come facilitated digestion.
Apple: The fruit commonly consumed by us is rich in fiber. This non mean overdo the doses, because if you give it too much you can get the opposite result. Also better to avoid giving him the seeds because they could be toxic.
Just cook an apple reduce it to mush and add it to the feed and until a little while it will have a food rich in fiber.
Rice: Rice is also great fiber source, especially if whole, like all foods better cook it and add it to the main meal.
Cooked pumpkin: Rich in benefits and present in our diet, this could not be missing even in that of the dog. Just give it small doses and many physical problems can be avoided.
Cooked vegetables such as peas, carrots or green beans for many are not appetizing, and some dogs are not far behind, so to entice them to consume them you can accompany with other foods which he consumes daily.
In addition to these foods, there are others that can be included in the diet of our four-legged friend. As for the fruit can safely consume: blueberries, apple, pear, banana, apricot, peach, strawberry, watermelon and melon.
If, on the other hand, we want to administer the vegetables the most suitable are: spinach, lettuce, cabbage, celery, green beans, peas and carrot.
Whenever we want to give fiber to our dog we must keep in mind that the percentage he needs is different from ours. L'recommended fiber intake must not exceed 3,5% of the dog's diet because an excess could obstruct the digestive system. Consuming fiber regularly and adequately, on the other hand, will be great for the dog.
With this kind of supply, the dog will not only have a number of benefits, but at the same time it will vary your diet. Doing so will not only eat with more taste, but it will rarely happen that he will refuse food because he is always bored by the same foods.