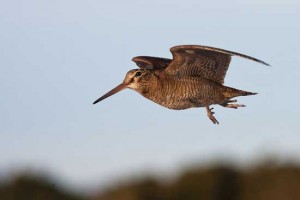 Roberto Fabbri, number one of the regional section ofEmilia Romagna ofNational Free Hunting Association sent a letter to the Regional Department of Agriculture, Hunting and Fishing. The letter concerns the imminent approval of the hunting calendar 2017-2018: the association has expressly requested that the statements by theISPRA about song thrush e cesena, modifying and postponing the closure of this hunting levy to the date of January 31 2018.
Libera Caccia Emilia Romagna has been affirming for years what the Institute on turdids has now supported. It has finally been understood that the pre-nuptial migrations occur in the third decade of January and not in the second, as established by Key concepts of our country. A similar check, then, should also be made for the woodcock. For the latter, direct monitoring and with i radio-satellite they confirm that the migration starts from the third decade of February.
Consequently, the request is also for change the closing date of the collection for this species. Finally, Fabbri underlined how the changes are opportune and indispensable, as well as guaranteed by the most recent data. In short, the discussion of the Emilia-Romagna hunting calendar promises to be hot as in few other regions it is happening.