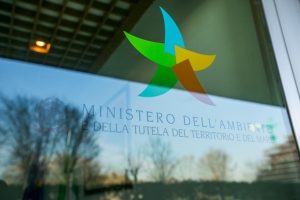 In full coronavirus pandemic one of the priorities of the Ministry of the Environment it seems to be that of dealing with wildlife immissions, implementing the bureaucracy to be borne by the Italian regional administrations. A bolt from the blue was the ministerial decree of 2 April last and executive from the 15th of the month, which establishes new criteria for the reintroduction and repopulation of species: for native ones, referring to attachment D of a previous decree of 1997, for non-indigenous ones, by providing for further, stringent provisions.
The new measures require the management bodies to carry out the evaluation of the preventive feasibility study for the endemic species, as well as the formulation of a preventive request, to be sent to the Ministry of the environment, accompanied by a risk study, for releases of alien species. The question, however, did not go unnoticed e some political representatives immediately moved to ask Ispra and the Government for guidance. "I personally sent a request for clarification to the President of Ispra to ask for specific indications regarding the introduction of species of hunting interest and for sport fishing" declared the MEP. Marco Dreosto.
A thrust to the government by the deputy in the chamber Vannia Gava, also in Lega share, which states "I intend to submit a written question to the Government on the subject, I had been the promoter of the decree, countersigned by the President of the Republic himself, which allowed derogate from the provisions of the Habitats Directive on alien species, in order to allow the repopulation of brown and rainbow trout. The decree provided that, within six months, the Ministry of the Environment would have drawn up its own guidelines, but the six months have passed and the guidelines have not been seen ". A situation of further unease and uncertainty that adds to the crisis of the pandemic, the one experienced in specialized farms, forced to stop the stocks of animals produced, just before the moment in which they should be released.