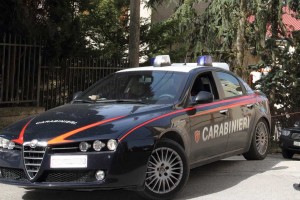 They go hunting and go home without shotgun and ammunition. And with a complaint, one for abandonment of weapons, the other for illegal carrying of weapons. This is what happened to Alvito (province of Frosinone), in recent days, to two fifty-year-old hunters from Frosinone. Everything arose from a "physiological need" that forced one of the two hunters to stop with the car to reach the nearest bush.
He also left his friend in the car to check the rifle. In those few moments a patrol of carabinieri passed by and at the sight of the car parked approached for routine checks. The military noticed the rifle and ammunition and at that point the complaint was triggered. They got up early in the morning to join Alvito for a hunting trip. Perhaps also due to the low temperatures and the distance, one of the two Frosinone was forced to get out of the car to reach the nearest "hiding place" to satisfy his physiological need.
A few moments and he would never have thought of finding the military next to his car, where he had left a friend with whom he had to go hunting and to whom he had "entrusted" the rifle. Seeing the flashing lights, he immediately ran towards the vehicle. However, the complaint for abandonment of weapons is inevitable. The man relied on the lawyer Nicola Ottaviani. He also denounced the friend with whom he thought to spend a morning of hunting together. The latter is accused of abusive carrying of arms (Ciociaria Today).