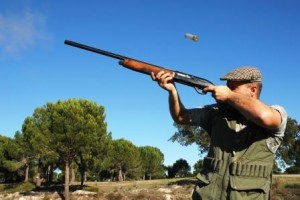 A hunter who lends his rifle to a friend or acquaintance is at risk criminal conviction even if it is only one test shot. This was established in recent days by the Court of Cassation which examined the case of the owner of one hunting license and an aspiring hunter. The change of possession of the weapon can take only a few minutes, but the crime is ascribed to both. We are talking about the prohibited port of a rifle.
The facts date back to a few years ago. In fact, in 2015, the holder of the regular license and his friend who wanted to obtain the same document e he dreamed of buying the rifle in question (a 12 gauge to be precise) they practiced hunting together. The weapon was lent for fifteen minutes to his friend without a firearm license, therefore without any qualifying title.
There was indeed a test shot and the shot caught the attention of the forest rangers present in the area, specifically in the province of Trento. After the denunciation on the loose, the trial arrived, concluded with this sentence of the judges of Piazza Cavour which will now represent an important precedent. The sentence imposed is equal to 8 months' imprisonment and a fine of 1400 euros. In the motivations we can also read how this episode was not a normal exhibition, but a temporary possession of the rifle.