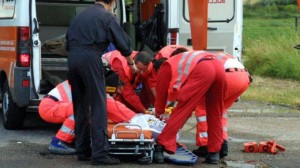 An hunting trip which had to be like many others, full of enthusiasm for the young age of the protagonist of this story: unfortunately a 20 year old did not return home after an accident on the Mount Matese, in Caserta. The young man had to return for lunch time and his delay made his father suspicious that he decided to go and look for him.
The discovery of the lifeless body was made by the parent himself. Both resided in ad Alife and the whole community is obviously shocked by what happened. The death of the young hunter is called a "yellow" e investigators are trying to reconstruct the facts as accurately as possible.
The death occurred due to a shotgun shot to the face: the dynamics are not clear, even if the most plausible reconstruction at this time is that of a fall and an accidental hit of the same weapon. The Public Prosecutor of Santa Maria Capua Vetere has ordered the autopsy to dispel any doubts, and investigations by the Carabinieri of Piedimonte Matese are also underway.