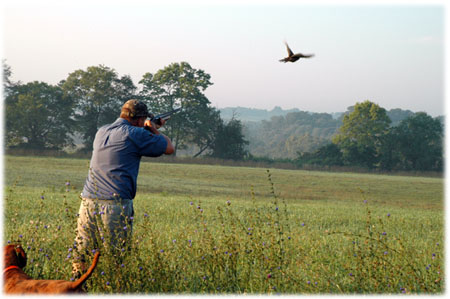 Hunting in Campania. The start is set for the third Sunday of September (anticipated in pre-opening to 1 September, in the temporary posting mode, for turtledove, magpie and jay). The hunting season will end on January 30, 2017 (deadline extended to February 9 for two species: wood pigeon and hooded crow).
There are two main changes in this Hunting Calendar 2016-17: opening on 1 October and closing on 30 January 2017 for snipe, whisk and redwing; the expansion, with the third day of hunting (Saturday) exclusively in the period from 1st to 31st October, for wild boar.
"We have respected the commitment to approve the calendar by mid-June, the deadline set by current legislation - declares the councilor Alfieri - The goal was achieved thanks to the effective collaboration between the regional offices and the agricultural, hunting and environmental world and the precious technical-scientific support of the Regional Wildlife Hunting Technical Committee (CTFVR) and the Higher Institute for Environmental Protection and Research (ISPRA). The calendar was organized in compliance with environmental constraints and the general principles of protection of the fauna ".
"In order to ensure the maintenance of habitats and the growth of biodiversity over time - underlines Alfieri - we have foreseen a series of prescriptions that strengthen the hunter's 'voluntary' commitment in environmental and wildlife management, making him a true sentinel of the landscape. ".
In particular, the hunter is asked to report the sighting of forest fires, collaborate with the bodies responsible for extinguishing and containment of fires, report the cultivation of cannabis, the presence of hydrogeological instability and principles of landslides, the identification and the maintenance of mountain paths as well as collaborating in the search for lost people.
(June 16, 2016)
Campania region