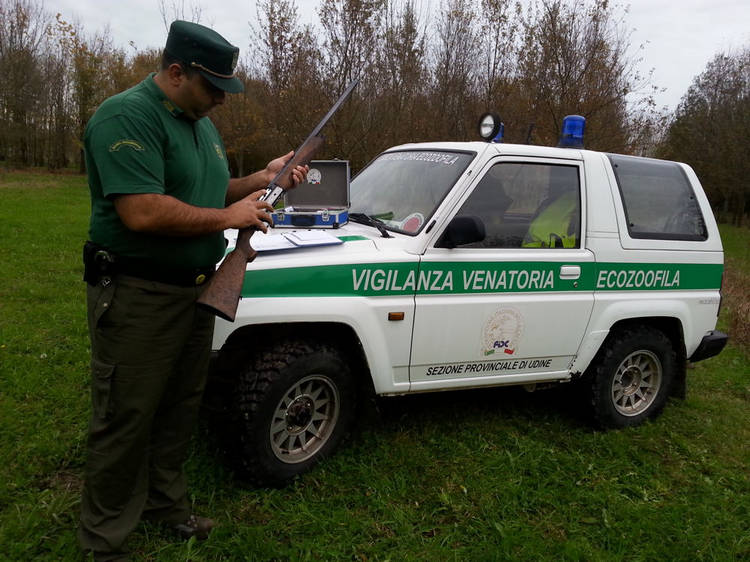 Hunting and Controls in Friuli Venezia Giulia. After the murder of his colleague in the Ferrara area, the hunting guards rise up asking the Region to be able to equip themselves with a weapon for personal defense: "We are without weapons, but we carry out a service that very often is of real danger to our person. The risk is to put at risk an already particularly exposed category, which guarantees the safety of woods and countryside ".
This was underlined by the regional coordinator of the Federcaccia Udine supervisory service Salvatore Salerno, commenting on the tragedy in the Ferrara area, the murder of an ecological guard. "The endowment of aweapon defense represents a deterrent to protect our safety: we are fathers and husbands and we have often found ourselves facing difficult situations ".
"The dangers? - explains Salerno - They come mainly from poaching and poaching, phenomena widespread in the mountain areas of the entire region. The hunting guards do not go hunting in the exercise of their duties. If this were to happen, they would immediately be deprived of a title which, precisely because of the delicate task they perform, is subject to review every two years.
"We must be above all suspicion, - Salerno specifies - a hunting guard has never been condemned, on the other hand, over the years, there have been many deaths among our ranks on the national territory. I therefore believe that the time has come to review the provision which, since the summer of 2013, has deprived us of weapons by decision of the Prefecture. The request is also for uniformity of the service given that the same agents of Trieste and Venice operate armed. We therefore ask the Police Headquarters and Prefecture of Udine to find a solution ".
With the entry into force of the regional law 3/2016, Salerno recalls, environmental hunting guards are recognized as having competence throughout the region (there are 15 agents in the province of Udine on the territory), with the coordination of the Forestry Corps FVG in close collaboration with the other supervisory bodies.
Federcaccia agents, Salerno continues, "are operational throughout the year for control and prevention services and have, by law, the qualification of public officer and judicial police in the field of animal abuse. It is difficult to carry out totally unarmed an activity that sometimes brings us into contact with the offender, in the evening if not at night.
"We will continue to carry out daytime surveillance, - continues the Coordinator - because leaving our campaigns open to anyone is a danger to the environment, to the animals that live there and to public safety, but we will consider suspending, despite ourselves, the night one. . Certainly our campaigns will be less safe, open to common criminals and the underworld ".
This is an activity "of great importance", adds the provincial president of Federcaccia Adriano Piccoli, recalling that the guards, "always adequately qualified and required to participate in the various refresher courses, are equipped with an identifiable service vehicle".
Source: MessaggeroVeneto-Udine