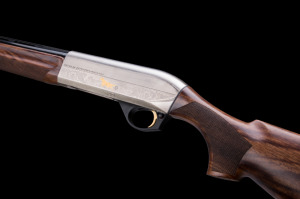 The eighth edition of "Hunting & Country Expo" in Forlì it is getting closer and closer: it will start in 3 days the eagerly awaited event dedicated to hunting and fishing and the stands will host the main companies in the sector. In particular, it will be present Benelli with the main products that came out of the Urbino factory. In particular, visitors will have the opportunity to admire Raphael Be Diamond: as the name suggests, it is the "diamond" of the range, as well as unique and inimitable.
The Comfortech 3 manages to perfectly and sensitively attenuate the perception of recoil, without forgetting the reduction of the impact on the face guaranteed by Easy Locking. In Forlì it will also be possible to view the828 U Woodcock: character, personality and emotion, these are the main characteristics of the weapon for a choice of head, instinct and heart. In short words, the shotgun is ideal for the "gentleman" hunter. It is not far behind Duke of Montefeltro Prestige: it is a solid weapon, completely reliable and with superior quality finishes.
The anti-slip knurling and golden trigger are two important details, in addition to the arm that is balanced and comfortable for both hunting and sport shooting. Finally, at Caccia & Country Expo it will be shown Argo E Fluted: the accuracy is superior, not to mention the handling. The exclusive "Fluted" barrel guarantees great ballistic performance and the innovative Full Comfort system minimizes recoil, while ensuring an immediate return to aim.