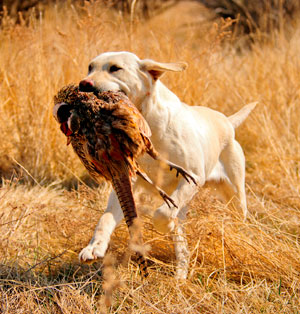 Hunting Dogs & Feeding: If we are what we eat, our dogs are even more so. Yet there is an increasingly concrete suspicion that the diet of our four-legged friends is dictated by the trend. And there are many trends in canine nutrition. Let's take a look at the most popular.
If you have a dog, you know: its nutrition is not a trivial matter. You certainly cannot feed him what jumps into your mind at that moment as your four-legged friend's diet must be studied and considered. To complicate matters, there are the trends of the moment. Each has its admirers and its opponents, but if you are a hunter with one or more dogs in tow, you have certainly taken your position. Or not? One of the most troubling questions is the one that revolves around carbohydrates: is it better to eliminate them or integrate them in the fido's diet? THE grain free feed. The feeds are practical, very practical. There are those who would put their hand in the fire: they are all the same and for this reason they focus on the cheaper ones. On the other hand, there are those who think that if that food costs a lot there will be a reason and on that they throw themselves away, finally there are those who focus on the modern and buy nothing but grain free feed.
Now let's be clear: grain free does not mean that the feed is free of carbohydrates, but that it is grain free. This means that these are feeds that do not contain barley, corn, rice, wheat and more. It is true that grains are foods rich in carbohydrates, but this does not mean that they are synonymous with them. In fact, carbohydrates, unlike what is usually believed, are found in many foods, often unsuspected. They are fundamental nutrients for human life, composed of carbon, hydrogen and oxygen; we also call them sugars, carbon hydrates or carbohydrates. Just to get an idea of ​​all the foods that contain carbohydrates, you can take a look at the labels: there is to be amazed. Peas are rich in it, but also potatoes and fruit and carbohydrates also appear in grain free feed. It is true, however, that feeds of this kind with low content of high quality carbohydrates, alongside important doses of proteins, essential for the health of the dog.

This type of feed is the most popular among those who are of the opinion that carbohydrates are extremely harmful to the dog. But is this really the case? Can the dog assimilate carbohydrates while remaining healthy?
The answer you may not expect is yes, it can. Since living in symbiosis with humans, the dog has become an impure carnivore. That is, it feeds not only on proteins but also on carbohydrates, contained in abundant doses in human waste. Although the dog today is perfectly able to live without eating carbohydrates, this does not mean that during its digestion it is able to process carbohydrates for energy. Therefore? Why buy magnimi grain free? Certainly not because they are free of carbohydrates, since carbohydrates are there and how they do not harm the dog's health. Grain free feeds, on the other hand, are to be preferred (in specific cases) for at least two reasons: to begin with, the quality of the raw materials significantly higher than those used to package cheap feeds, and the higher percentage of proteins than other products on the market. . It is true that the dog is no longer exclusively carnivorous, but this does not mean that it should be defined as omnivorous or, worse still, herbivore: for this reason, if you choose to use feed, it is always better to take a look at the labels. In order to grow and stay healthy and in shape, the dog needs not only carbohydrates, but also and above all proteins. This means that cheap feeds are not the best choice.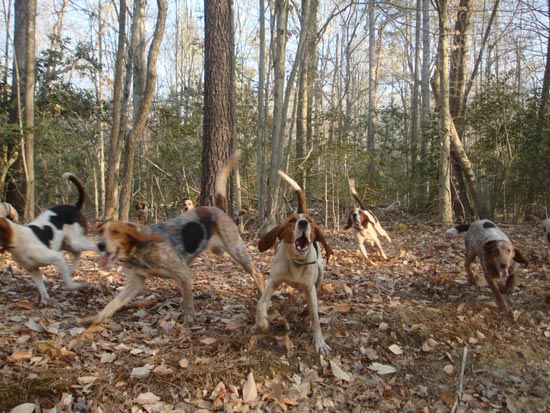 La BARF diet. You've surely heard of it. It is a fairly young trend that recommends eliminating any trace of carbohydrate from your dog's diet, to be replaced exclusively with animal proteins, even better if raw. Home nutrition. It's a decent middle ground. It does not arouse too many emotions as it represents tradition, it allows you to save a few euros and to control everything your four-legged friend ingests. Obviously, feeding your dog with a homemade diet means having a lot of time available and excellent knowledge in terms of nutrition.
What to choose. It is not easy to answer this question since each animal is a story unto itself. Not all, for example, respond well to a diet that relies exclusively on grain free feed. This is in fact a diet designed especially for working animals. Some dogs are unable to digest these feeds and in some cases time has to pass for the animal to create an enzymatic kit that allows it to process grain free. If you have chosen the solution represented by these foods, it is good to insert them into the diet with caution, without haste, giving your pet the opportunity to get used to them.
An excellent solution against intolerances and health problems is instead represented by a traditional feed as long as it is not excessively loaded with cereals. To make these feeds much more manageable, the ingredients contained are few and easy to process. In any case, the dog, and this should be remembered, reacts differently to the feeds used and to find the best solution it is always important to observe its behavior, studying it carefully. Fixing on a type of diet or food is absurd, especially if the dog does not respond positively. The parameters that need to be considered are simple but effective:
• luster of the hair;
• bright and cispa-free eyes;
• muscle mass;
• fatigue resistance.
The secret therefore lies, as usual, in love and the ability to know how to listen to your pet.