On the foothills of the Apennines, a few steps from wonderful natural and cultural attractions, it is possible to spend an unforgettable hunting escape in contact with nature and history.
When we talk about Emilia Romagna, the essential discussion falls on good food, good wine and the hospitality of the people who live there. More rarely we refer to its naturalistic landscapes and its hunting oases, which have the advantage of being little known and perhaps for this reason rich and suggestive.
In Mercato Saraceno, for example, there is a beautiful hunting company, a corner of paradise for hunters of all ages, happy to host nature lovers from every corner of Italy and why not, from all over the world.
Professionalism and experience are the strong points of the Montecampo hunting company, which will compare hunters and partridges, pheasants, red partridges and hares, offering visitors a beautiful hunting holiday as an escape from everyday life. The company is particularly large and offers visitors 1000 hectares of land on which to spend their days in contact with nature, with silence and with their own passion. It rises in the province of Forlì Cesena and the village had a certain importance already at the time of Dante, property of Saraceno degli Onesti, to whom the name Mercato Saraceno is attributed. Today, like yesterday, its main vocation is agricultural and especially wine, capable of immersing the guest in an ancient time, made of healthy tastes and rich and fascinating days.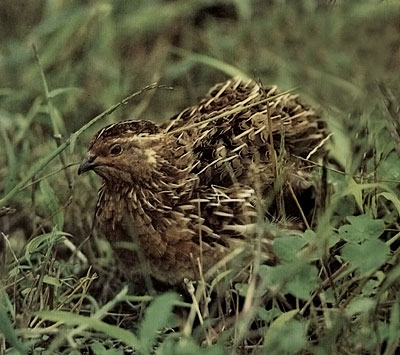 The experience and professionalism put in place by the Montecampo hunting farm give an excellent response both to lovers of guided tours and stills, dragging the hunter into ideal environments for hunting partridges or pheasants, two classics of hunting.
Thanks to the close collaboration between hunters and farmers, in recent decades the pheasants have naturally resumed nesting in the territory that climbs on the offshoots of the Apennines. Furthermore, every year semi-sedentary game finds its ideal habitat in Montecampo; it will not be rare therefore to meet the woodcock, the thrush or the red stone during the nesting period.
It is precisely because of the richness of the area that the farmhouse, although designed mainly for hunting lovers, is also ideal for families of hunters, who can devote themselves throughout the day to suggestive excursions to discover an ancient territory. Unmissable tourist destinations are Cesena, the Rubicon, and the beautiful San Marino not far away.
The Montecampo company will also delight your four-legged hunting companions, thanks to the wide slopes, the small woods and the fascinating gullies that prove to be ideal terrains for running and their performance.
Obviously, the hunter who intends to spend a hunting weekend in company or alone is required to book. During your stay you can devote yourself to hunting or training your trusted friend. During the booking phase, you can find out about any particularly interesting holiday packages.