Thrush hunting: So suggestive because it is particularly complicated, thrush hunting tests the reflexes and aiming ability of a good hunter.
Thrush is one of the most awaited hunts by lovers of the hunting world. Stimulating, sparkling, it does not bore especially for the wealth of specimens on Italian soil and beyond.
Whether the thrush is rock, whether it's the tank, art. 18 of the framework law 157/92 underlines how the species can be hunted not before the third Sunday of September until no later than January 31st. Obviously, each Region can establish its own times and the necessary changes to the hunting calendar, but the opening of the hunt never differs too much from the expected period.
The hunting techniques that are applied to the capture of the thrush are really numerous; like many other birds it is the object of wandering hunting, although usually the most used technique is that of the shed, with the help of singing thrushes and calls.
If you opt for this solution you will have to identify a place, on the hunting ground, that hosts large trees without leaves, which in jargon are called perches, where thrushes attracted by the calls will most likely go to rest. At this point, the hunter, hidden in the special hut, can easily aim and hit the thrush. Of course, patience and good aim are required.
Today, however, we are talking about the spollo hunt, which closely resembles the return technique.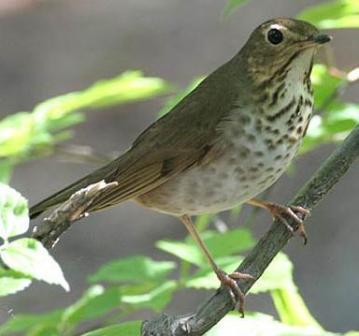 Basically the hunter will have to take a stand before dawn in the hunting area, trying to intercept the thrushes that come out of the nocturnal roost to feed at night.
The well placed hunter will observe the thrushes passing from one tree to another and his task will be really very simple. Obviously, also in this case it is necessary to have the right cartridges, excellent aim and excellent reflexes. In fact, thrushes show themselves for a very short time, they are very skilled in flight and with a certain agility they manage to hide behind the branches of the trees. A truly unmissable challenge for the hunter.
Just as in the case of the return hunt, the hunter must remain stationary, lurking in a discreet place, from which it is possible to see the place of passage of the thrushes.
The caliber recommended for the hunt for poaching or on return it is a 12 gauge with the use of 8 to 10 leaded cartridges.