Hunting and Territory in Tuscany. The Consultation of the Natural Reserve System of Marshes of Fucecchio and of the Sibolla lake, an organization set up by the regional council last December.
The Council is composed of an institutional part (the Region, which participates with the environmental and agriculture departments, coastal municipalities, the Provinces of Lucca and Pistoia and the Metropolitan City of Florence) and a wide representation of the environmental, hunting and agricultural world. . The participation of the owners associations. The collaboration of the State Forestry Corps and of the ATCs competent for the territory is requested within the organization.
"Today is a very important day - said the regional councilor Federica Fratoni - because the work of a completely new body is starting. A precious organism that revolves around the most important inland wetland area in Europe on which there are also very important naturalistic constraints ".
"The Consulta - he said again - will now become that favorite meeting place in which to share all the policies concerning not only the naturalistic protection but also the promotion and enhancement of this heritage, which can range in various areas, from tourism to policies of government of the territory that are in the hands of the individual Municipalities. So having a place where potentially conflicting interests are placed in a unitary vision, is a precious opportunity in which the Region believes a lot ".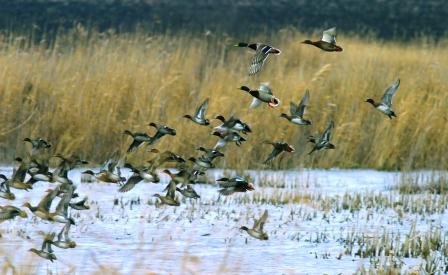 The presidency of the Council will be rotated by each of the mayors of the coastal municipalities starting from the one that has the largest portion of the protected area within its territory, up to the smallest, with an automatic mechanism that will allow the necessary continuity in the work to be carried out without those gaps due to political choices.
Among the topics covered, the Lower Valdarno Reclamation Consortium took stock of the re-naturalization hydraulic works for which the tender phase for the awarding of the works that will start in July and which will concern the recalibration of the canals that make up the hydraulic system of the marshes and their cleaning. The objective is not only to improve the hydraulic functioning of the marshes but there is also the naturalistic aim of guaranteeing the permanence of a sufficient quantity of water, typical of wetland habitats.
Source: ToscanaNotizie