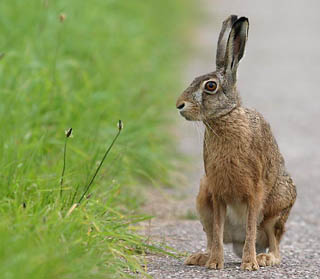 Hunting in the Padua area. For months the hunting world in the Conselvano has been paralyzed and the next hunting season is also at risk. The territorial area of Hunting Padua 4 (the province has five in all), which includes the Conselvano, part of the Monselicense and the southern urban belt of Padua and to which almost a thousand hunters are registered, is without a guide.
Last year he was commissioned by the Province but the failure to approve the budget also led to the removal of the commissioner, twice disheartened by the hunters, and no longer replaced. For months the Sector has been paralyzed and cannot carry out the activities that are due to it, such as theintroduction of game.
"The winter repopulations of hares reproducers "explains Giovanni Sanguin, former president of the Sector and spokesman for the discontent of so many shotguns," and also the spring ones of breeding pheasants. If we continue like this we will not be able to save even the next hunting season. We have been waiting for weeks for a move by the Province to get out of this paralysis ".
It all started with the commissioning of the Sector and the failure to approve the 2016 budget again last autumn. "The commissioner decided not to take into account the comments of the shareholders who complained about the lack of transparency of the document" continues Sanguin, "which they expressed by a large majority with a negative vote. We expected a second call in a short time to re-discuss the budget but months have passed, despite our official protests ".
"The second meeting arrived at the end of February - continues Sanguin - but once again the budget was rejected and the shareholders took away their trust in the commissioner, who could not do anything but give up his mandate. Unfortunately, the situation has worsened because since then the Province, despite our reminders, has not yet appointed a second commissioner and has not even thought of reconstituting a new steering committee ".
Sanguin also points the finger at the representation of hunters: "Faced with a situation that is becoming disastrous, we find the absence of hunting associations which continue to remain silent. Our category is not well regarded but I remember that we are fair people who, on top of everything, pay a lot of taxes to go hunting. In short, we also have our rights ".
(June 15, 2016)
Source: Il Mattino di Padova