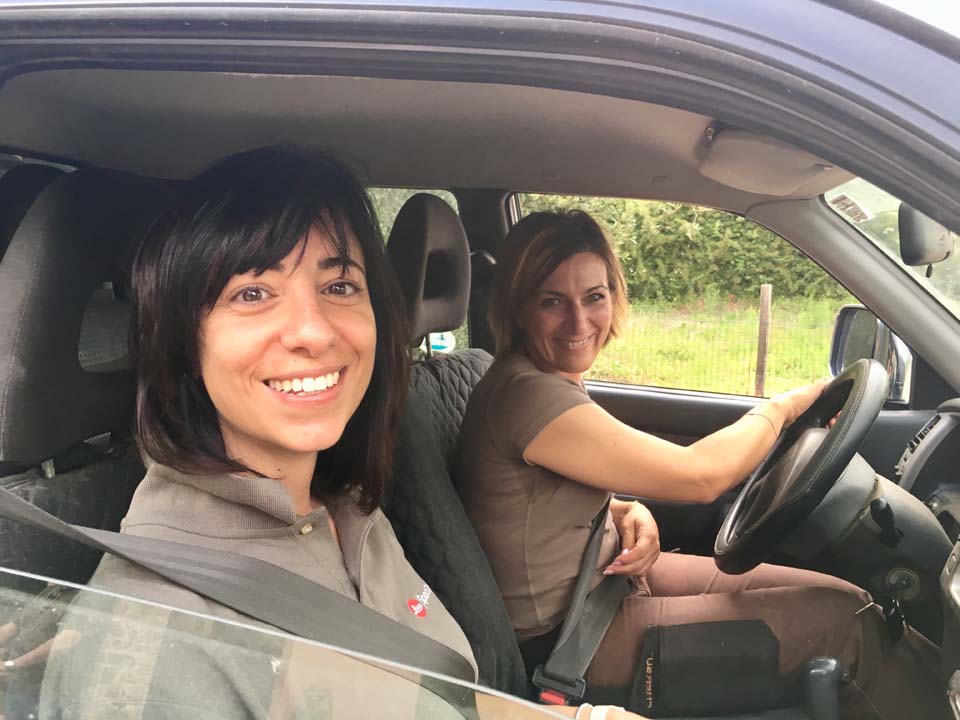 There are men capable of very romantic gestures, such as decorating the house with red roses or hiding jewels at the bottom of a drink. And those are fine for "normal" women, for me the most gallant and affectionate gesture was being told "Tonight I'll keep the children, you go hunting!". For some time we had been saying with Erika that it would be nice to go out just the two of us, hunting for roe deer in the splendid Maremma countryside where both, with very different but in some ways similar routes, we landed. And so, on a cool and sunny Sunday afternoon in June, we leave a father struggling with two children at the farmhouse and we meet to enjoy this breath of freedom.
Erika arrives with her aggressive off-road vehicle, accompanied by Argo, the splendid Bavarian enabled together with its handler for the recovery of injured ungulates. I got dressed quickly and excited to put on my boots after so many months. I load my backpack and rifle into the car and once on board a deep sigh frees me of all my mother's anxieties and worries (will they eat without me? Will Vincenzo give them fruit? Will they feel abandoned?) To make room for the old, dear thoughts a bit vague and a bit naive as a hunter (will there still be that handsome male in the cut? What conditions will the stake be in? Will I have taken the knife?). Hunting is like this: it conquers your heart and mind and sweeps away all those small and big worries and anxieties and throws you into a dimension where daily chores seem smaller and more manageable, while the smallest signals of nature take on meaning. huge!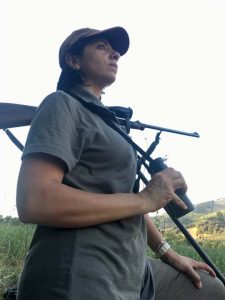 We arrive at the post after a lot of climbs. From here the town seems very far away and it is easy to imagine yourself far from everyone and everything. Argo walks between me and Erika cautiously, quietly and diligently. The journey from the car to the posting is not very short, we go down towards the cut and every now and then we say to ourselves "Who knows how much this climb will weigh on us when we return!". After passing the sunny field, the cool shade of a large oak welcomes us maternal, everything is in perfect condition: the shade, the stools, the support. Argo curls up on the blanket that his loving mistress has prepared for him and in no time at all begins to snore imperceptibly. Some cicada tries to vibrate the warm air of a summer that has not yet reached its peak. Argo's breathing is the only audible noise in this wild corner of Maremma. Erika and I whisper close to our lips, telling us some exciting anecdote of our hunting careers, almost as if, evoking the specter of past adventures, it could induce fate to give us others. My eyes are fixed on the binoculars. I haven't been hunting for so long that the magic of discovering otherwise invisible details captivates me. With the naked eye I see a hare. "Look at Erika that leprone… wait! Behind came a roe!(I.e.it's a boy!"She exclaims in a feignedly calm voice. The apparition of the sought-after leader after a few minutes of stalking leaves us both excited.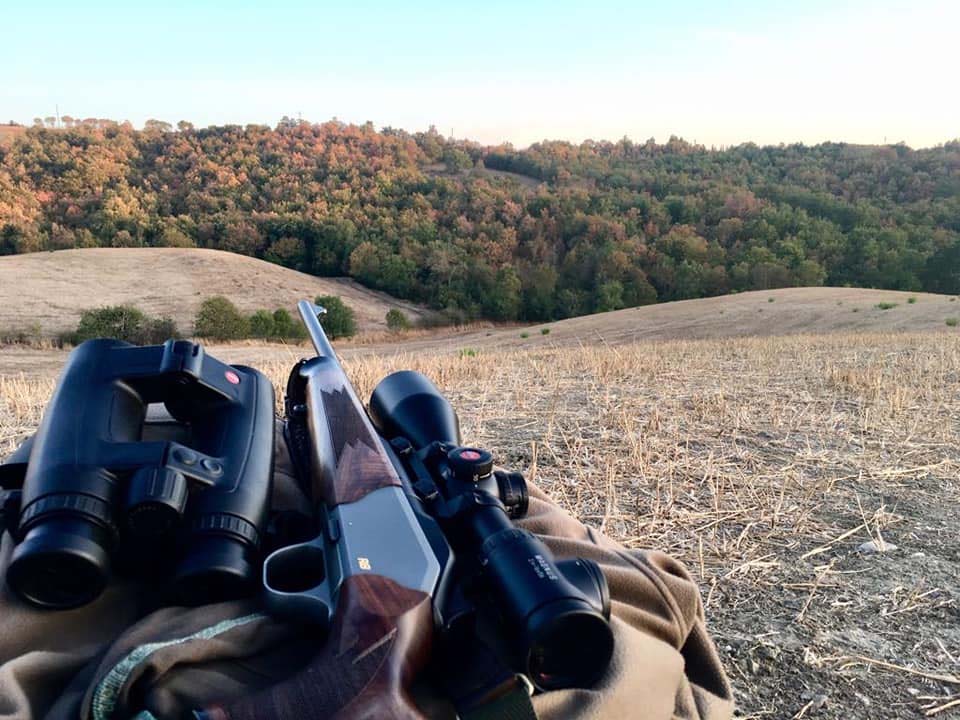 The roe deer has emerged from the wood on our left, crosses the uncultivated field and is obviously headed for the cut on our right, separated from the field by a short but deep ditch filled with brambles. Walk, nibble, start walking again. It is evident that in the field he will not stop and, once he has jumped into the cut, he will no longer be in range. "I'll keep an eye on Pina, you tell me if you decide to shoot! Now I try to whistle let's see if it stops!", Erika holds the binoculars and covers her ears with her little fingers. He makes a long whistle that makes Argo jump, awakening him from his torpor, but the roe does not consider him at all. It continues its decisive step towards the cut. I cocked the Blaser and turned the ring of the Magnus on 16 enlargements. The binotelemeter gave me 170 meters and I didn't click. The optical cross is on the roe deer blatt and moves with him as he advances towards the short ditch he is about to jump. I seem to see in his eyes the extent of the leap he is about to make, in the muscles of his legs the tension of the leap he is preparing. Without realizing I whisper to Erika to get ready to shoot and the R8 kick hits me on the shoulder giving me back the energy of the ball that left us to go and look for the handsome male's chest. "I don't see him anymore! It may have jumped ... but I'm sure you got it! Now calm down and give us a few minutes to wait, then let's go and check ". Erika transmits to me with her method and her calm all the preparation that befits a recuperator. In his presence I hope to show myself up to it. In the 15 minutes following the shot we chat more relaxed, while Argo, now wide awake, has clearly understood what we are about to do and seems to shiver.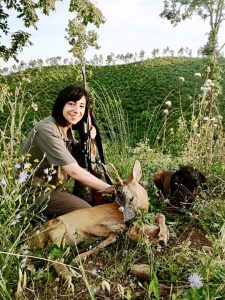 Almost at 20:00 we head to the anschuss. I advance with the carbine Erika and Argo immediately behind. I have printed in my mind the exact spot where I last saw the roe deer and without delay we head there. Argo is getting more and more excited, my heart is in my mouth. The red coat of the beautiful roe deer welcomes us when we reach the anschuss. The roe deer lying among the brambles in a fairy pose did not move a step from where it was hit. It is difficult to find the entry hole. I approach to place the clamp but Argo barks at me sternly, "Now you don't need to touch it, you know? For him this is his, he is a recovery dog, we must let him do it. I better put it on the band " Erika explains to me with a smile. We allow ourselves a quick ritual photo to immortalize this "pink" adventure and then we abandon the feminine part of us to roll up our sleeves and proceed to recover the undress. The slope is considerable uphill and the well-fed roe deer, Erika ties him to his rope and begins to drag him upwards. Her explosive femininity reveals remarkable strength and endurance. With a few tugs and a few seconds to catch his breath, the roe deer is finally in the car. We return home when it is still almost day, tired and sweaty, amazed at how lucky we have had in this outing and, each in her heart, grateful for having found a friend with whom to share this great passion.