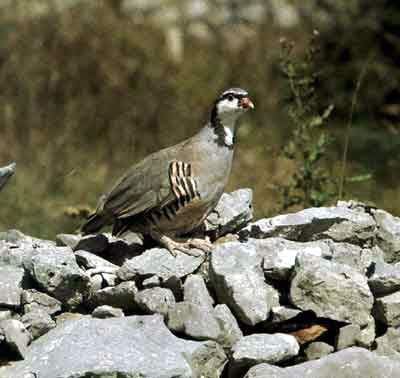 One Saturday evening with my brother we decided to go on a great hunt for rock partridges in the high mountains, we knew there was a small group of them. The next day, Sunday, we left home very early, calculating that we could walk at least two hours before daylight. Arrived on the spot we took the necessary to take from the car and we set off with the help of a small flashlight. We managed to find a path that made it easier for us to walk. At this point I would like to make a clarification. Unlike my brother, before starting the journey, going through woods and scrubland, I used to always load the shotgun with buckshot cartridges, for defense. Then when it was day and the hunt began, I kept these three cartridges in the pocket of my jacket, at the top left, always at hand. I often, and also deliberately, came across herds of cows.
My passion was to see cows with calves, larger calves, heifers. All this was a great pleasure for me, but at the same time I was looking for the bull. This was placed high to always have the cows under control. It appeared majestic as a monument both for the size and for the length of the horns being of the Romagna breed suitable for the mountains. All this to say that even in these circumstances I liked being able to change cartridges ... you never know the reaction of a bull jealous of cows ...
Love and fear. After a long journey done in absolute silence, my brother and I decided to split up in order to better control the call of the rock partridges which normally occurs just before dawn and then we would meet to take stock of the situation. It was late at night when we parted, I took to the left and my brother to the right. So I found myself alone with my dog ​​and with the help of a path I walked quite a lot. I saw in the distance appear the first flashes of the dawn, splendor of lights and wonderful colors. Dawn followed and slowly dawned. The call of the rock partridges came to me very confused, even for a slight breeze, and therefore I was unable to focus on the exact point. I resumed my walk, it was dawning, when a shadow appeared in a large bush. I immediately thought, as it had happened on other occasions, that it was a calf eaten by wolves.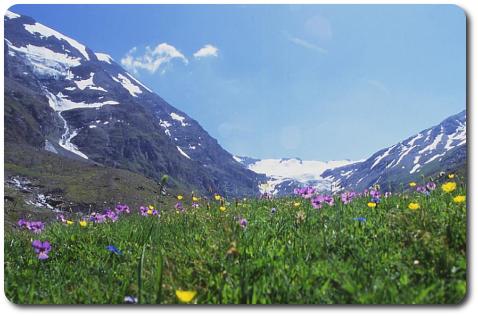 With one hand I pushed myself out a little to see better. I found myself half lying in front of a large Marsican bear that was resting. We looked at each other for five to six interminable seconds, I didn't have time to be afraid. The only thing I instinctively did was put my hand on the shotgun and it comforted me to know that I had good cartridges in the barrel. The bear in seeing my firmness had turned to ice, but ready for anything. He slid back slightly and stood up and came out into the open. We thus found ourselves close by. Big as a calf, with slightly arched and hairy front legs, he began to walk. He took a few steps and turned to look at me to make sure of my behavior. He walked for another fifty meters and turned and reassured himself slowly continued on his way. I finally melted away from fear and started walking in the opposite direction. In this whole scene, which did not last long, I never knew the role played by my dog ​​that I had just released. He came back almost mortified with his tail between his legs as wolves generally do. I started walking again, but my legs began to tremble, I sat down and took some wine from my backpack and after a sip I started up again. After a long time I found myself with my brother and told him what had happened, but for me the great joke we wanted to make was over before it even started. The day was not completely lost because resting, and before going back down to the valley, we studied the mountain well and calculated where the rock partridges might be. The following Sunday everything was easier, we no longer had to arrive so early, we already knew enough. We arrived comfortably at sunrise because, for the uninitiated, the rock partridges do not like to be disturbed in the early hours of the day to quietly devote themselves to grazing. Mid-morning is the right time because, after the pasture, they are easily stopped by the dog, thus giving the hunter more chance to score the shot. So it happened for us. Without too much effort we managed to take three very nice ones, and we were thus rewarded for the efforts of the previous Sunday.
Story by Aldo Palma