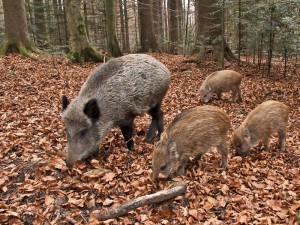 Also the Basilicata it has to deal with an unbridled growth of wild boar population: it is for this reason that Vincent Robortella, regional councilor of the Democratic Party, emphasized the bill on "Extraordinary measures to counter the wild boar emergency in Basilicata". The text aims to regulate the matter within three years, in order to intervene in an incisive manner. The pdl was signed by two other directors, Carmine Miranda Castelgrande e Aurelius Peace.
The current situation can no longer be accepted, as there is a risk of new damage to agricultural crops and risks for the safety of pedestrians and motorists. The problem is common to many other Italian regions and according to Robortella only exceptional precise and well-defined measurements they can bring it back. The proposal could distinguish the areas voted and not voted, the areas in which to intervene with the self-control.
The ultimate goal was set in 2,5 wild boars per 100 hectares, to be reached at the end of the hunting season. It is not just about classic tools, but also about traps, sterilization and ecological techniques. The Region would collaborate with ISPRA to define hunting plans compatible with the Lucanian environmental situation. Another partnership to improve is the one with Local Hunting Territorial Areas, so as to make the meat of the slaughtered animals exploit in the right way, transforming the emergency into a valid resource.