Go ahead the Caccia Passione process of internationalization of its content for many European hunters.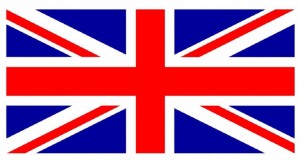 In 1775, the firm John Rigby & Co. (Gunmakers) Ltd, respected today as the oldest gunmaking firm in the English-speaking world in continuous existance, was founded by John Rigby in Dublin, Ireland.

John Rigby & Co. played an important role throughout the British Empire across many generations, but the firm is especially well known for its spectacular and legendary big game rifles and for its collaboration with Mauser, using the famous Mauser action.
Back in 1907 in India, British-Indian hunter, author, and naturalist James Edward 'Jim' Corbett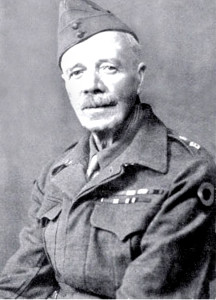 was famous for tracking and hunting a large number of man-eating tigers and leopards. Sir JP Hewitt, the Governor of the United Provinces in India, presented Corbett with a .275 Rigby rifle in gratitude for killing the 'man-eating tigress of Champawat', a female tiger estimated to have killed 436 people. In 1955 one of India's largest national parks was renamed Jim Corbett National Park in honor of Corbett, who had always felt strongly about and worked hard for the protection of Bengal tigers.
In 2015, 108 years since it was given to Corbett, Rigby managed to track down and purchase this historic rifle, which now resides in the gunmaking firm's museum, housed at its purpose built factory and showroom in south London.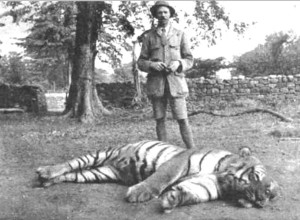 Rigby is well known as an elite gunmaking firm that contributes directly to wildlife conservation. In April, Rigby's managing director, Marc Newton, donated a £ 20,000 brand-new Tata Xenon pick-up truck to Mr Samir Sinha, Chief Conservator of Forests and Director of the Corbett Tiger Reserve in Ramnagar, Uttarkhand, India. This truck will directly help Corbett park rangers deal with the greatest threat to the region's wild tigers - conflict in areas where human activities come into contact with the tigers' habitat.
John Rigby & Co. backed up this gift with an important tour to promote big-cat protection worldwide, and after long negotiations between the British and Indian governments, the gunmaking firm was allowed, after an absence of nearly seventy years, to take the the historic rifle temporarily back to India, giving the public an unprecedented chance to see one of Corbett's most iconic possesions.