New Konus scope for hunting and target shooting.
The Italian company Konus Italia Group Spa is continuing, with growing sales success, to offer high quality functional products on national and foreign markets at absolutely competitive prices. One of the latest proposals is theAbsolute 5x-40 × 56 zoom rifle scope, a technologically advanced tool characterized by excellent brightness and image quality that maintains a high and sharp image contrast even at the highest magnifications.
Just the variable number of enlargements make it the perfect tool for i long distance shots, at the shooting range, but also hunting, where, however, we remember, in hunting action, never to risk too extreme shots that could jeopardize the ethics of the sampling. The package that houses the optics is elegant and well padded and inside there is a multilingual instruction manual, and the Allen key for unlocking the turrets for resetting the adjustments.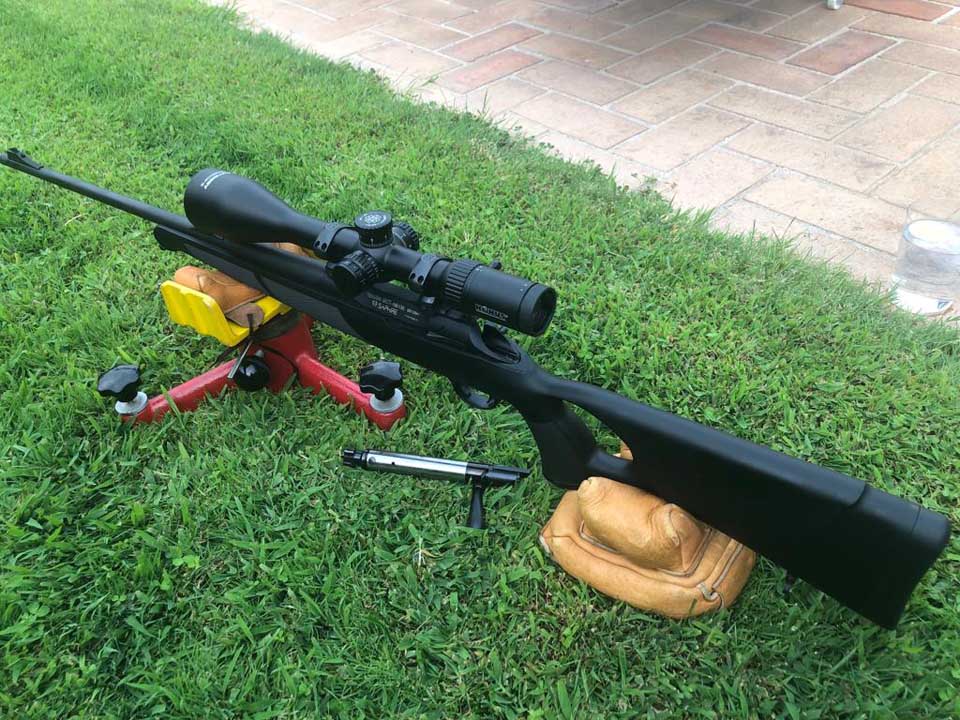 The peculiar characteristics of the Absolute 5x-40 × 56 zoom can be summarized as follows: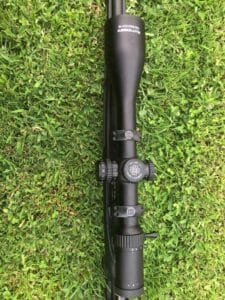 ED optics, low dispersion with a compact design, with a 30 mm diameter tube and a weight of about 800 gr, wide field of view, with an exceptional optical performance with resolution without image distortion. Eye relief constant at all magnifications, with ultra white optics, fully multicoated, for greater light transmission, the lenses have also been subjected to one special anti-water treatment and the kit also includes a hood included.
The adjustments for horizontal and vertical shooting are guaranteed by precision tactical turrets, lockable and resettable and a lateral adjustment is also provided for parallax correction.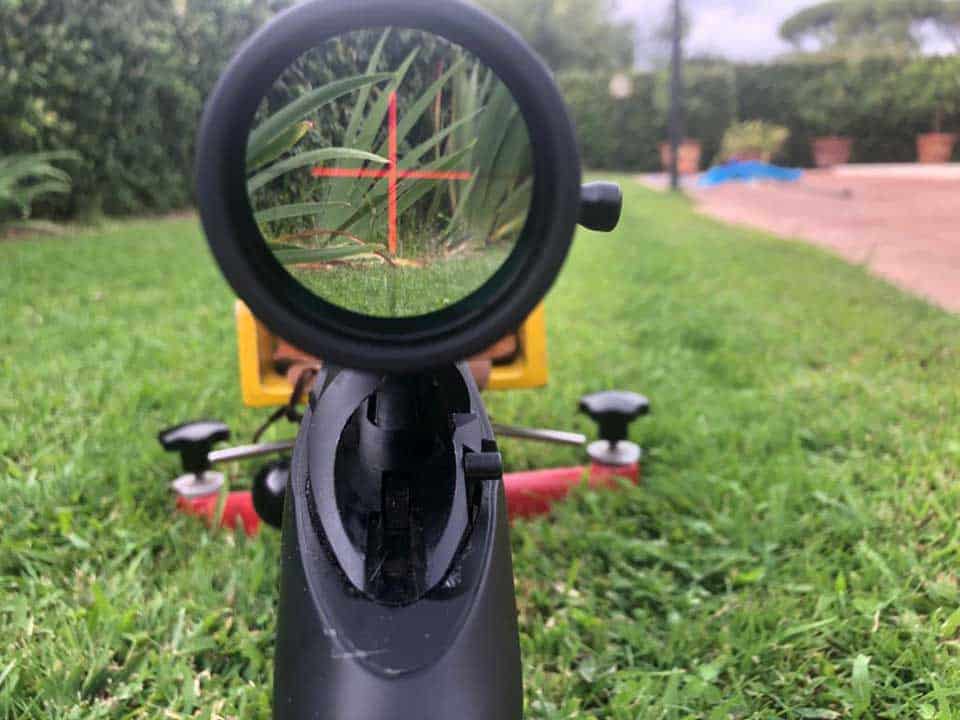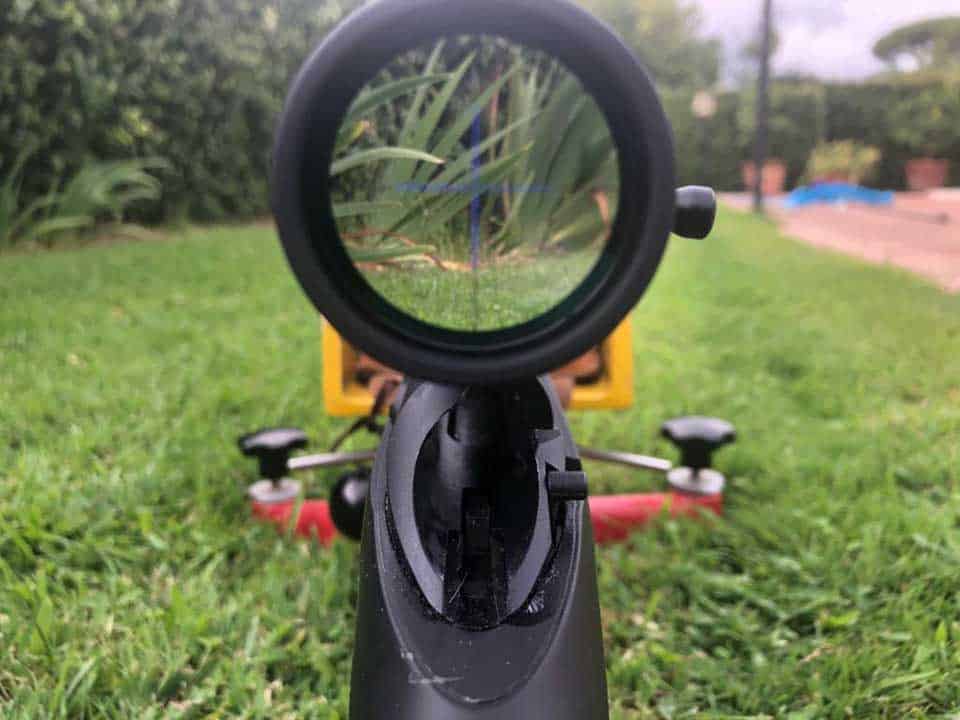 Absolute 5x-40 × 56 zoom datasheet
| | |
| --- | --- |
| MAGNIFICATION BY DIAM. OBJECTIVE | 5-40×56ZOOM |
| RETICLE | MODIFIED MIL DOT |
| FIELD OF VIEW AT 100 M. | 7.3 A 5X - 0.9 A 40X |
| LENGTHS | 401.5 MM. |
| EYE RELIEF MM. | 91 MM. 5X - 92MM. At 40X |
| OUTPUT PUPIL MM | 8 A 5X - 1.4 A 40X |
| TRIP VALUE AT 100M. | 1/10 MIL |
| ADJUSTMENT RANGE AT 100 M. | 20 MOA |
| MOUNTING DISTANCE MM. | 182.8 MM |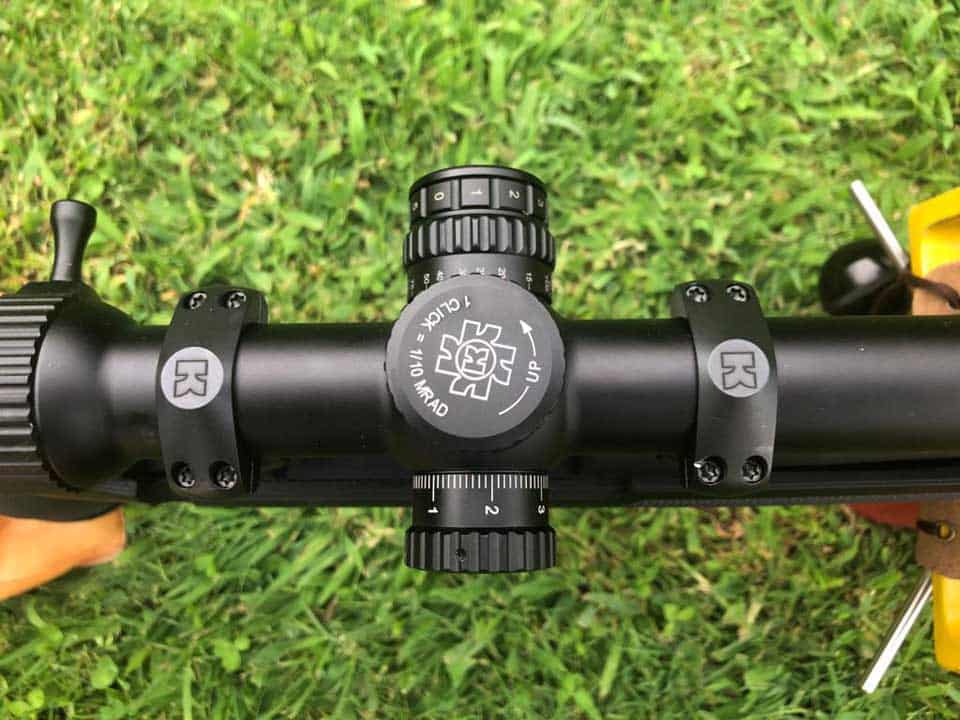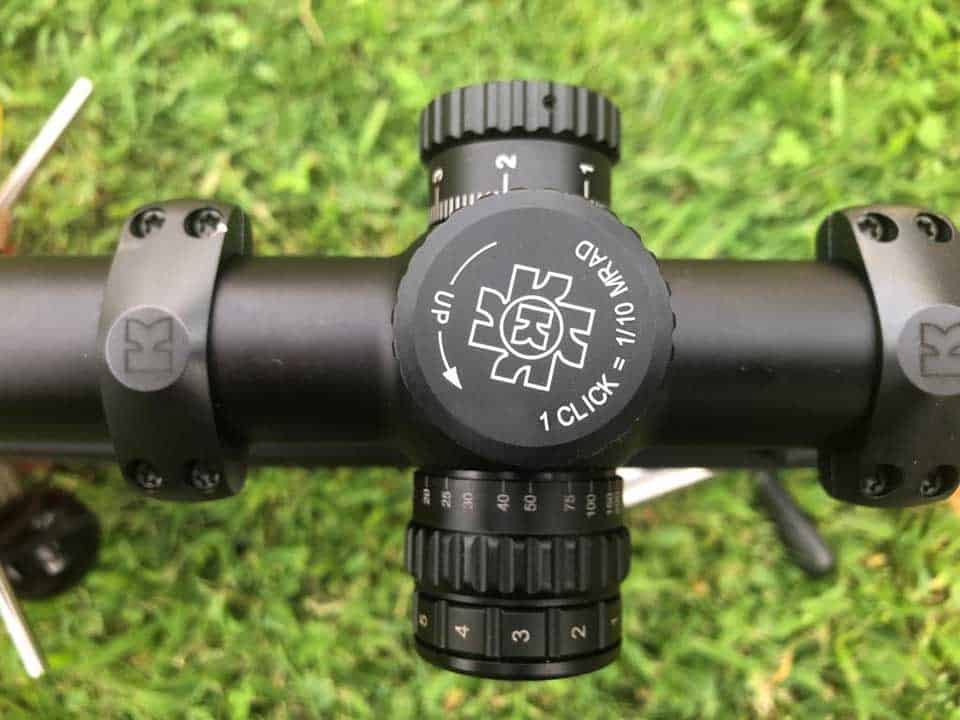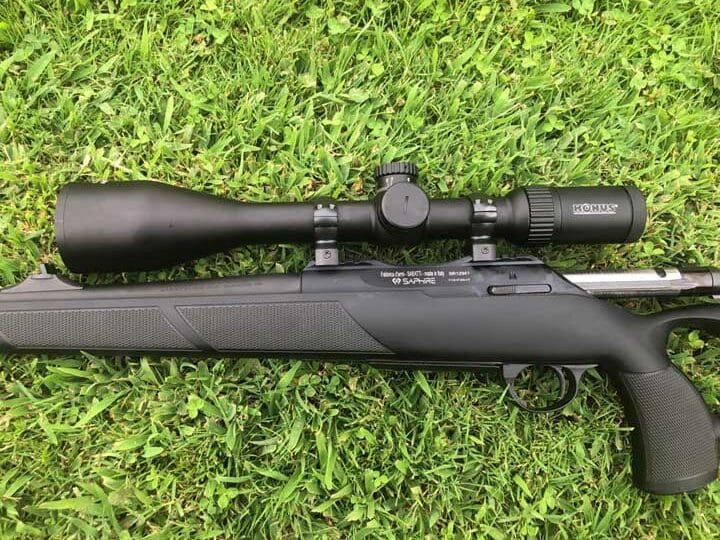 Summing up, the Absolute 5x-40×56 zoom by Konus Italia Group Spa, is an excellent product, in line with expectations, light and of excellent workmanship, extremely precise with a quality of the lenses and a surprising sharpness. Furthermore, the company's choice to propose it on the market with a price of 899 Euro and customer support supplied by the company after sales, they certainly constitute a plus in comparison with other products.