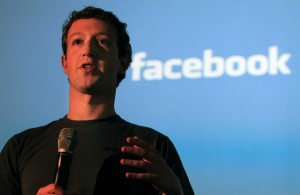 International Council for Game and Wildlife Conservation, better known as CIC, released a video interview by Mark Zuckerberg, in which the creator and CEO of Facebook made his own statement love of hunting and barbecuing. It is a 32-minute film in which the XNUMX-year-old manager talks about his passion. As explained by Zuckerberg, "Foods taste best when prepared yourself, but are even tastier when you've hunted the animal yourself".
The video had ten million views and the question of whether he is a hunter or not, the CEO of the famous social network responded positively. Zuckerberg confirmed that he goes hunting when time permits, considering it an activity that makes him feel in touch with nature. He also added that he wants to know where the meat he eats comes from and hunting allows him greater security from this point of view.
However, it is not Zuckerberg's first hunting admission. In fact, already in 2011, he had announced that he wanted to eat only what he had hunted and a few months later he was noticed during one bison hunting trip. As he recalled, he started hunting when he was about 4 or 5 years old and had constantly nurtured this passion over time.