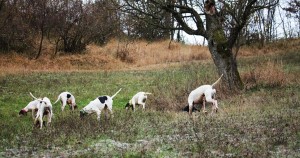 There is a new alarm and a new emergency for hunters on the Mount Arch. To report them is Gianluca Melis, a double from Mogoro of the big game company "Is Canaxius", which moves above all in the woods, in the territory of Morgongiori (Oristano)"On Monte Arci they used to steal hunting dogs to resell them. Now they have come up with another ploy to make money illegally.
They take the dog, steal the satellite device attached to the collar, and then resell it perhaps on ad sites. Only in rare cases does the owner manage to recover it ". Always Melis reported: "There are owners who have been looking for dogs for over a month. Others, just by chance, found their animals reduced to skin and bones. On Sunday 5th January it also happened to our company.
We were able to recover one of our best dogs the next day only with the help of other friendly companies ". Finally, an appeal: "Hunters stay alert, but we also need more controls on Monte Arci "(Unione Sarda).